Middlebury College now allows spectators at sports
MIDDLEBURY — As of Feb. 1 Middlebury College is permitting spectators at is athletics events provided they are fully vaccinated for COVID-19 and have received their booster shot, if eligible.
Spectators who have a valid medical or religious exemption will also be allowed to attend. According to a college press release, children age 5 and under fall under the category of those having valid medical exemptions and will be permitted to attend.
There are limitations. Spectators may not attend if they are experiencing COVID-19-like symptoms or have tested positive or been exposed to a COVID-positive individual within five days of the date of the event in question.
Well-fitted masks are also required for all attending indoor athletic events, and attendees are encouraged to wear face coverings outdoors when in group settings.
Middlebury College and all other NESCAC schools continue to prohibit team gatherings, receptions or other events with family and friends, before or after any game or practice.
More News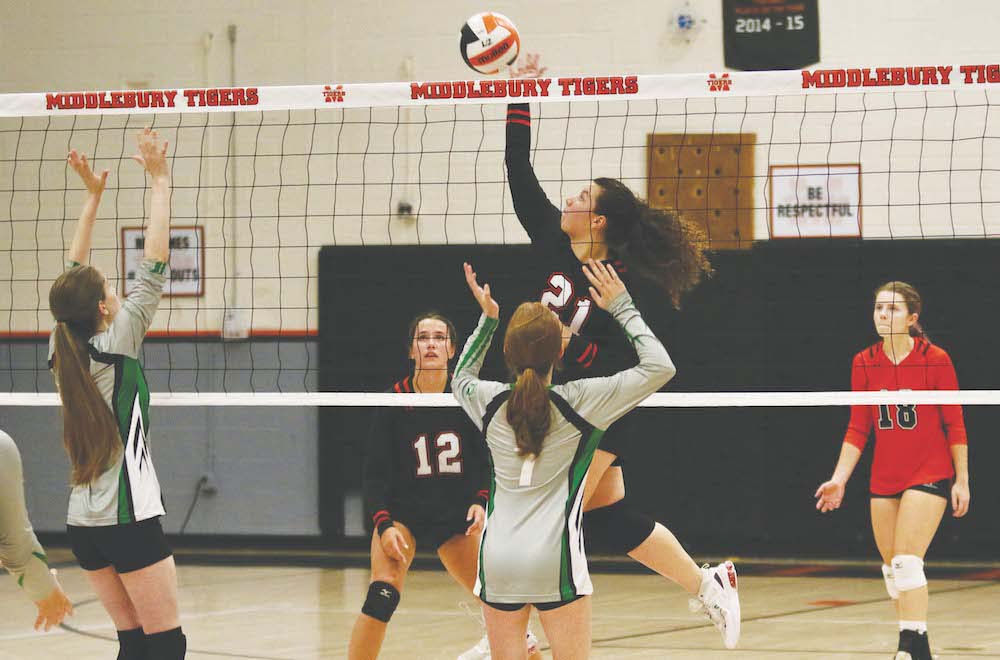 The first-year Middlebury Union High School girls' varsity volleyball team continued its r … (read more)
Soggy conditions didn't slow down Middlebury runners noticeably at a cross-country meet ho … (read more)
I gave Bill Lee a call last week, hoping he was at his home in Craftsbury and we might arr … (read more)