Lincoln news for Jan. 20
LINCOLN — Stop by the library and check out the new look of the children's room. A new rug, toy organizer, puzzle rack and toddler science and exploration table have been added thanks to the ARPA and American Library Association grants the library received this year.
Outside storytime at the library with Grace continues to be held Friday mornings at 10:30 a.m. whenever possible. If you would go out for a walk with your child that day, then storytime will be happening. Join in on stories, songs, scarves and playtime.
The library offers many ways to help people in our community enjoy access to multiple resources and keep social isolation at bay. Free Wi-Fi is always available inside and from the parking lot.
 Puzzles! There are about 50 different 300- to 1,500-piece puzzles available for checkout. Also available for weekly checkout are snowshoes. There are four pairs of adults' snowshoes (with poles and a carrying bag) and six pairs of kids.'
Another resource available at the library are audiobooks and e-books. You will need to set up an account through the library with the Green Mountain Library Consortium. For your iPad, phone or kindle you can also download the Libby app from the app store (it works through Overdrive). You will need your old three-digit library number (the old 14-digit number won't work) for this service. Please call or email the library if you don't know your number.
Free books are also available at the library on the exchange rack. There's no need to check these books out. Just take a book or leave a book.
Kanopy is an on-demand streaming video platform that offers viewers a large collection of award-winning films and documentaries. This service is free to patrons. Each household (adult patron card) has access to 10 play credits, but there is also a budget cap. Each play (starting the moment you hit "play") purchases viewing rights for 72 hours, with as many views as desired. Library card holders can access Kanopy with their fourteen digit library number. Please call or email the library if you need yours.
A MESSAGE FROM THE LIBRARY STAFF
We would like to send out a heartfelt thank you to Erika and Todd, the amazing chefs, and all the wonderful people who came to purchase enchiladas and left generous donations for the library. The good news was that we had a bigger turnout than we expected. The bad news is that we ran out of food. Apologies to those we sent home without dinner! We are already working on how to increase the offering in the future. Thank you for your support of the Lincoln Library!
The deadline for nominating petitions for getting your name on the ballot to run for office in the March 1 local election is Monday, Jan. 24, at 5 p.m. Only twelve signatures are needed. Blank petitions are available any time outside the town office. You can also download the forms at lincolnvermont.org/forms. Signatures must be from voters registered in Lincoln in order to count and the printed names must be legible. Please contact Sally at cle[email protected] or 802-453-2980 if you have any questions.
Until next time … Gratitude Turns What We Have Into Enough. Trust Yourself And Make It Happen. If You Fell Down Yesterday, Stand Up Today.
More News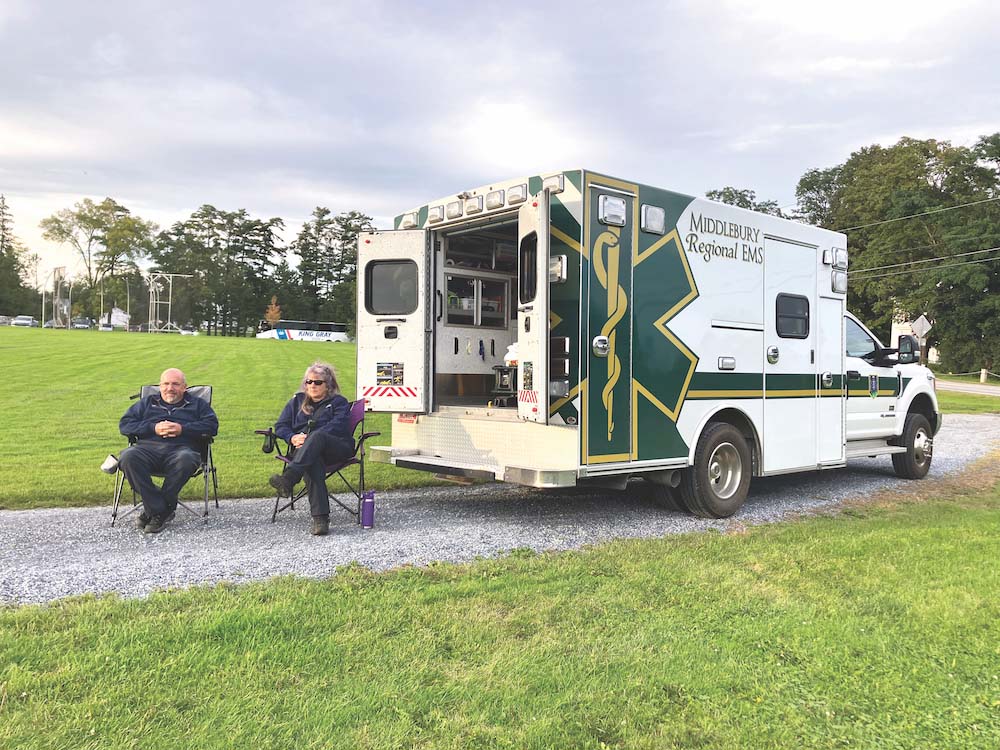 Middlebury Regional Emergency Medical Services wants to eliminate its annual Town Meeting … (read more)
Middlebury police are investigating the death of a Middlebury College junior and say the p … (read more)
In the course of her almost 101 years on Earth, Vergennes resident Margaret Clifford, bett … (read more)