MAUSD considers a 4.7% spending hike
"Based on the suggestions from principals and staff about the need for more support I think we should add at least five positions in the budget to help meet the identified needs, (which include mental health, safety and prevention)."
— Superintendent Patrick Reen
BRISTOL — The Mount Abraham Unified School District board has given a provisional thumbs up to the direction Superintendent Patrick Reen has taken in building the 2022-23 budget, a draft of which proposes $28,612,087 in education spending, a 4.7% increase over the current year.
The plan includes $500,000 for hiring new staff to support student needs.
"Based on the suggestions from principals and staff about the need for more support I think we should add at least five positions in the budget to help meet the identified needs," which include mental health, safety and prevention, Reen told the board in a memo accompanying his Dec. 20 budget presentation.
The MAUSD, like many other school districts, has seen an increase in behavioral issues over the past few months, some of them quite severe. When the school board solicited community input on budget priorities last month, many of the 727 comments it received mentioned student support services, training and support for staff, staffing levels and school safety.
Reen proposed building the additional $500,000 directly into the budget rather than paying for it out of the $4.4 million in federal ESSER (Elementary and Secondary School Emergency Relief) funding it has received to cope with the pandemic. Commitments for that money must be made by September 2024, but "I don't see these additional needs going away next (fiscal) year," Reen explained during his presentation, "so I want to be able to think beyond ESSER."
With the additional $500,000 and other factors, MAUSD officials anticipate spending $19,873 per equalized pupil for FY23, an increase of $1,229, or 6.59%, over the current year.
Two other significant drivers in that increase include a projected increase in employee health insurance and declining enrollment; this second factor results in less state financial aid.
As it stands now, MAUSD will have 1,440 equalized pupils next year, 26 fewer than it does now, which equates to a loss in the district of more than a half-million dollars in state education funding.
The decline in equalized pupils would be far more dramatic — 61 — were it not for a temporary education funding provision enacted by the Legislature in 2020, known as "hold harmless," which uses pre-pandemic enrollment numbers to calculate local education taxes.
Despite increasing costs and declining enrollment, MAUSD projected on Dec. 20 that its 2022-23 spending plan would have a negligible effect on education property tax rates in its member towns: Bristol, Lincoln, Monkton, New Haven and Starksboro.
In fact, according to Reen's presentation, 5-Town education property tax bills could actually decrease by a dollar or two next year.
Those calculations were based on conservative estimates of how forthcoming state education funding decisions will affect the district, MAUSD Business Manager Floyd Davison told the school board.
Chief among those decisions will be what to do with a $90 million surplus in the State Education Fund. Whether any of that money will be used to offset property tax impacts or to fund one-time school capital construction projects, as Gov. Phil Scott has suggested, remains to be seen.
The MAUSD is also looking at a budget surplus, though on a much smaller scale: roughly $1.4 million from the 2020-21 school year.
Reen proposed moving $870,000 of that fund balance into the MAUSD Capital Reserve Fund, in anticipation of upcoming big ticket projects, including wiring upgrades and a new roof for Mount Abraham Union High School.
For the remaining $549,000 Reen suggested two options:
Option A: Use $430,000 to offset taxes and stay at a 5% increase per equalized pupil, then put $119,000 into the district's Education Reserve Fund.
Option B: Put all of the $549,000 into the Education Reserve Fund.
The fund, which currently has a balance if $550,000, will be essential to helping MAUSD "get as far as we can as we work through some challenging years to come," Reen said.
An informal poll of the school board indicated it was in favor of option B.
FUTURE SPENDING PLANS
Looking ahead, activity on the local and state levels could have a profound effect on future spending plans and how they're approached in the district.
A merger study committee is currently exploring the feasibility of merging MAUSD with the Addison Northwest School District, with the aim of bringing the question before voters, if warranted, in November.
This month the MAUSD board expects to receive a consultant's report on seven long-range facilities proposals for the district, which were authored by community members and submitted last spring as possible alternatives to the plan Superintendent Reen unveiled in December 2020.
Opposition to Reen's plan was so strong in Lincoln and Starksboro that Lincoln voters in August approved a plan to withdraw from the district, and Starksboro residents indicated they might follow suit.
Also this month, the Vermont Legislature may consider updating the state's education funding formula based on recommendations made by the Task Force on Implementation of Pupil Weighting Factors Report.
Reen and Davison predicted this past summer that MAUSD stood to lose several equalized pupils — to the tune of about $1.3 million — as a result of the weighting study.
Now, however, according to Reen's Dec. 20 memo, that impact may be "somewhere between neutral and to the good by about $1 million."
It's unlikely, however, that changes to the pupil weighting formula would be felt before 2024, they said.
The slideshow of Reen's presentation is available on the MAUSD website at tinyurl.com/fy23mausd.
Reach Christopher Ross at [email protected].
More News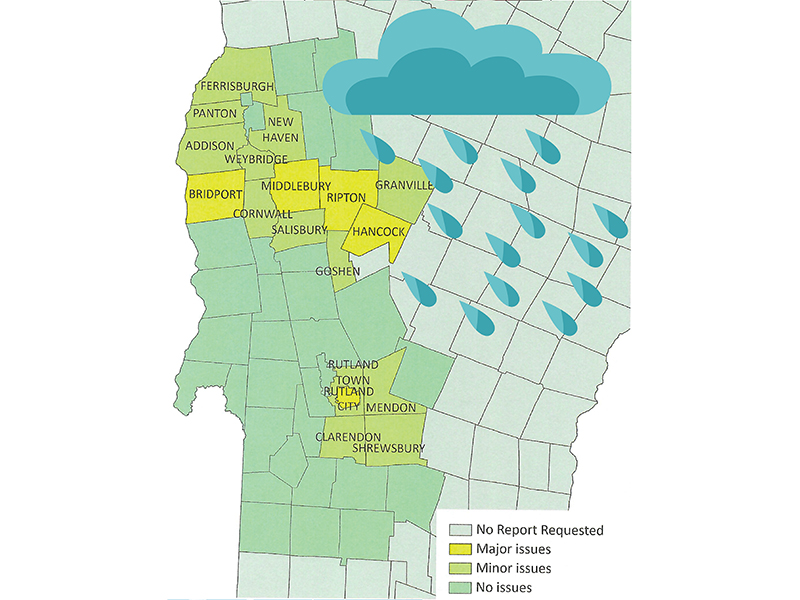 Local towns may get federal money to pay for more than a million dollars in cleanup and re … (read more)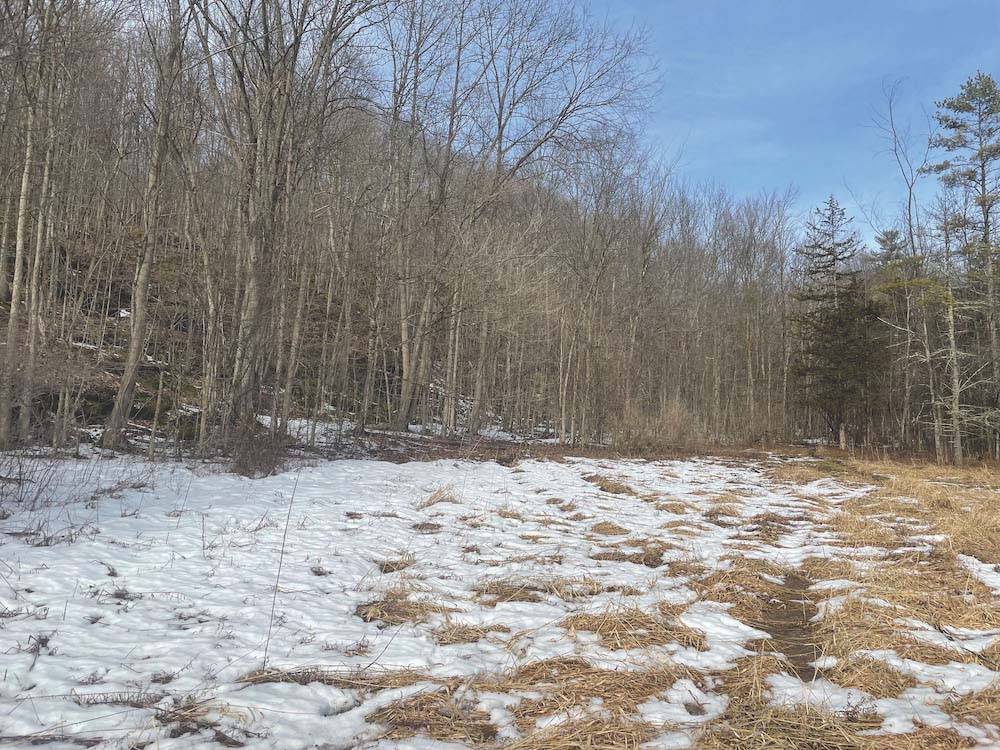 The Vermont Fish and Wildlife Department is putting $566,667 in grant money toward conserv … (read more)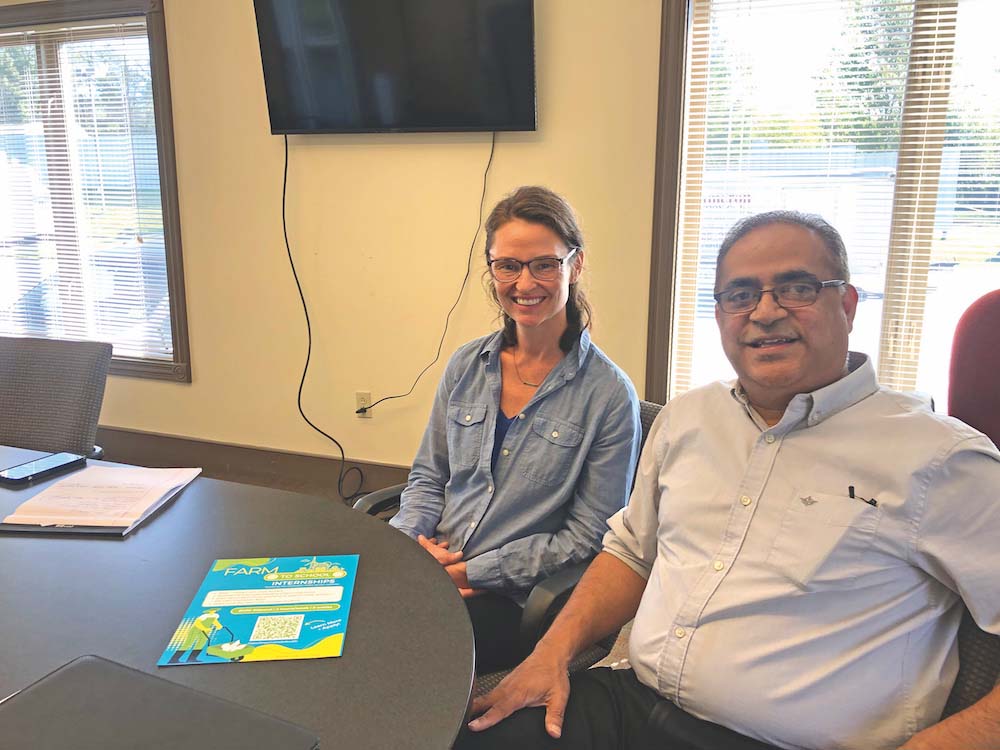 Like most things, the future of agriculture in Vermont lies in the hands of younger genera … (read more)