Harry Edward Provencher, 93, of Addison
ADDISON — Harry Edward Provencher, 93, passed away on Dec. 17, 2021. As he passed from this life to the next, he was surrounded by his loving family, at home, where he had hoped to end his journey.
Harry was born Dec. 8, 1928, to Louis F. and Gertrude Provencher in their home located on Lake St. in Addison, Vt.
Harry enjoyed the country life, where he grew up working on the Spaulding Farm with his parents near his birthplace. Later in years, his parents and siblings moved to Bridport, Vt. and purchased a farm on Townline Rd., where Harry worked into his mid 20s.
Harry, his wife Kathrine and their small family moved to Connecticut, where he worked for Pratt & Whitney on the night shift. During the day, he ran a crawler-dozer for a small contractor. This was the beginning of a life working in the excavation trade. Harry and the family moved back to Vermont when he was in his late 20s and brought the trailer they lived in from Connecticut. They bought land with a few buildings on it in Addison and settled there for about 25 years. Harry and Kathrine built a new home on the property in 1963. When they returned to Vermont Harry worked for a close friend, Walt Carpenter, who was at that time the road foreman for the Town of Addison.
Over the course of time, Walt Carpenter focused on operating a gravel pit business and Harry became the road foreman for Addison along with having his own excavation business. In 1970, Harry decided to commit solely to his excavation company and established a lifelong appreciation for his skills as a crawler-dozer operator. Many would consider him as one of the best blade operators. He had an eagle eye for grades and contours which would lead to many customers sharing stories of his talents then and still today. Although making his mark with his skills, talents and giftedness, he will be remembered for his smile, laughter, story-telling, quick comebacks, wit, jokes and the ability to see the humor in his surroundings.
Harry enjoyed traveling throughout his life. He traveled to California by car with some of his friends in 1945-1946, then again in 1980 with a school bus converted into a motor home. He also traveled to many landmarks or to visit friends and family in other parts of the U.S. and Canada.
When Harry was 89 years old, he was asked if there was another trip he would like to take. He wanted to see the sun rise at the easternmost point of the United States. Harry, son and daughter-in-law Randy and Wendy and great-grandson Louis rented a motor home for a week's trip to Maine and Canaan, Vt. We headed out mid-October and made it to a camp ground in Ellsworth, Maine, renting a car there and spending a few days there for some sightseeing and driving to the top of Cadillac Mt. to see the sun rise. Next was Eastport, for another sunrise. We stopped in Pembroke to see the "Reversing Falls," then Canaan, Vt., to see Harry's youngest brother Jack and sister-in-law Connie Provencher. This was one of the most memorable trips for Randy's family. Thanks, Dad.
Harry and his second wife Marie enjoyed their marriage of 35 years while residing in Bridport and wintering in Florida. Dad and Marie braved flying to Florida in their later years. Dad also flew to South Carolina to attend a wedding for one of his grandsons when he was 90 years old. He still loved to travel. Harry and Marie were blessed to have Cathy Collins, his step-daughter, son-in-law Rick and their children live close to them through the years and care for them in so many ways.
Harry also had the blessing of his children through his first marriage with Kathrine (LaMountain) Wade, their spouses, grandchildren, great-grandchildren and great-great-grandchildren. His blessings were expanded by the loving support of his six surviving siblings and their families.
Harry and his daughter Roxanne (Provencher) Bannister, deceased in 1996, will always be remembered for their special relationship because of how special they both were. (For a time of separation, now together for eternity.)
Harry was a man who loved to be active with his mind and hands; he enjoyed his vegetable garden, growing flowers, feeding his birds, cutting, splitting, stacking and the most enjoyable exercise putting the firewood in the wood stove and basking in the 90-degree heat. He took great pleasure in operating his Toro lawn tractors, each with an attachment, mowing lawns and having a belly blade on one tractor he used to re-grade the parking area at the Bridge Restaurant quite often and his son-in-law's driveway. He would buy bushels of apples to give to family and friends for a Christmas gift. It worked out well for him, as the pies and applesauce were a returned gift. He loved camping (many stories to be told). Dancing was at the top of the list, he took great pleasure in reading one book after another — yes, even romance novels. "Wheel of Fortune" was the show to watch and it was amazing how he knew the answers so quickly. The man loved to have fun and wanted it for you as well, as he would tell jokes and stories as well sing you a tune now and then.
We remember our loved ones who have predeceased Harry: parents, Louis F. and Gertrude Provencher; wife Marie Swinton Provencher; daughter Holly J. (Provencher) Ashley; son Wolfsong (He Who Sings A Wolfsong); son Scott F. Provencher; daughter Roxanne (Provencher) Bannister; sister Dolores (Provencher) Lattrell; grandson Bryan Ashley-Selleck; and grandson Israel L. Provencher. We also remember Harry's grandparents, aunts, uncles, brother and sisters-in-law, cousin, nieces and nephews.
Harry is survived by brother David Provencher and wife Edith; brother Eugene Provencher; brother Arthur Provencher; brother James Provencher and wife Maria; brother Jack Provencher and wife Connie; sister Edith (Provencher) Green; son Monte E. Provencher and wife Donna; son Louis R. Provencher and wife Wendy; daughter Cathy Collins and husband Rick; daughter-in-law Barb (Nuttall) Provencher; daughter-in-law Myra Timmons; son-in-law David Bannister; son-in-law Roy Ashley; and many grandchildren, great-grandchildren, two great-great-grandchildren, nieces and nephews.
The family would like to thank Addison County Home Health & Hospice for their compassionate care.
We invite you join us on July 16, 2022, at 11 a.m. to have a memorial service for Harry E. Provencher and his grandson Israel L. Provencher, who passed unexpectedly on Dec. 2, 2021. The gathering will be at Randy and Wendy Provencher's residence at 7559 Goodrich Corners Road, Addison, Vt., 05491. We plan to have a time of sharing our memories, time to share a meal and be blessed by the gift of music by Snake Mt. Bluegrass — one of Harry's favorite groups of musicians.
The family is having the burial service for Harry Provencher and Israel Provencher, at 10 a.m., July 16, at Lakeview Cemetery, Addison. To send online condolences to his family please visit brownmcclayfuneralhomes.com.◊
More News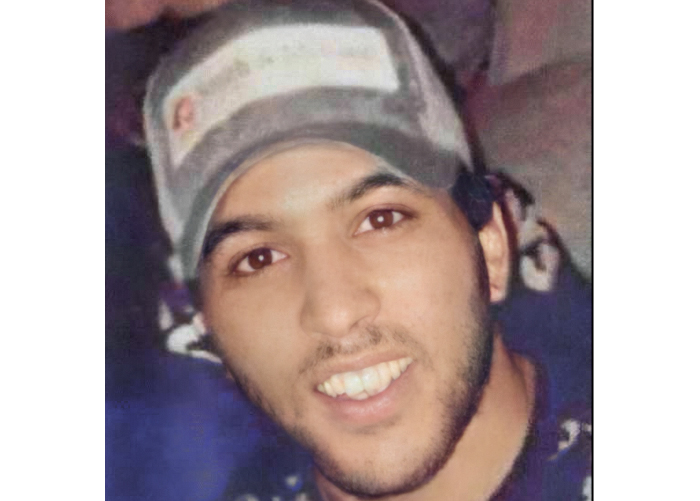 ANTHONY R. SMITH JR. VERGENNES — Anthony R. Smith, Jr. was born on Jan. 18, 1997, in Merid … (read more)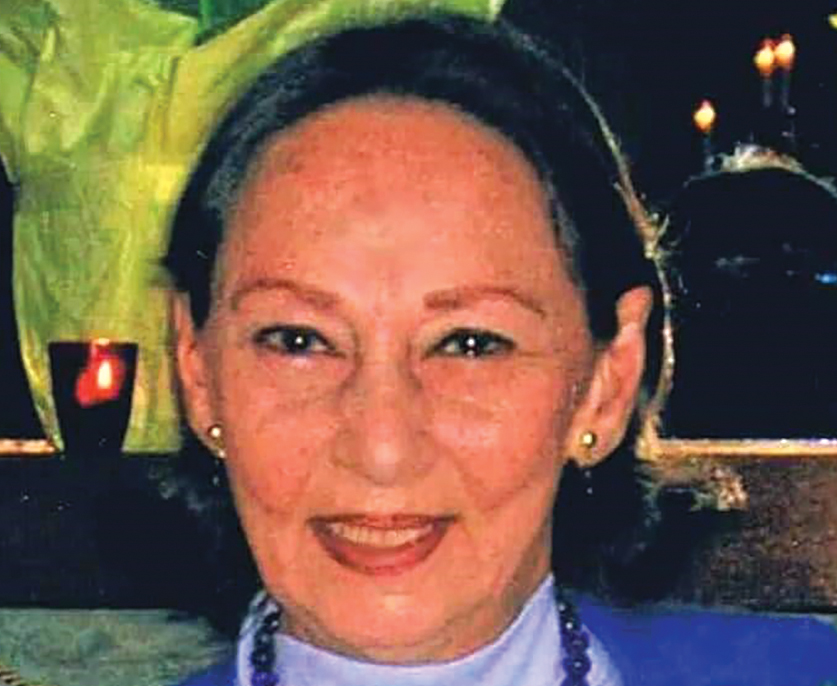 JOAN WILMA ALLEN KORDA BRIDPORT — Joan Wilma Allen was born May 8, 1937 in Cleveland, Ohio … (read more)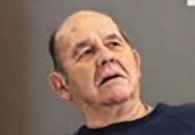 JAMES HOWARD MORSE SR. MIDDLEBURY — It is with heavy hearts that the family of James Howar … (read more)