Women's hockey opens with two home wins
MIDDLEBURY — The Middlebury College women's hockey team opened its season this past weekend with a pair of home wins over Connecticut College. In the process, the Panthers gave Coach Bill Mandigo his 600th career victory, the most by any college women's hockey coach at any level. His career mark, all at Middlebury, is 600-158-48 for a .774 winning percentage
The Panthers began the winter with the No. 2 ranking in NCAA Division III, a position reflecting their position when the COVID pandemic pulled the plug on their 2020 campaign.
In Friday's opener the Panther blanked the Camels, 2-0, as goalie Caroline Silk made 10 saves in her collegiate debut, and Raia Schluter and Katie Hargrave found the net. Middlebury outshot Conn College, 44-10, and Camel goalie Abby Wieczorek made 42 saves.
Schluter put the Panthers on the board at 11:38 of the first period by burying a Sabrina Kim rebound from the slot. Hargrave made it 2-0 with 7:38 gone in the second period by one-timing a Madie Leidt feed high into the net from close range. Silk did her best work in the middle period, making several saves during two Camel power plays.
On Saturday, the Panthers broke loose offensively to defeat the Camels, 6-0. This time Sophia Meragaes earned her first collegiate shutout with 19 saves as the Panthers outshot the Camels, 38-19. Carley Denora made 32 stops for the Camels.
Leidt scored twice in the opening period for the Panthers, first on a power play from Jenna Letterie and Hargrave, and later on her own rebound after picking off a pass in the Camel zone.
Panther rookie Jordan Hower made it 3-0 in the second period with her first college goal, assisted by Maddie Bayard.
Middlebury added three goals in the third. Julia Johnson scored through traffic from the point, Leidt completed a hat trick by finishing a give-and-go with Letterie, and Cat Appleyard capped the scoring with a power-play strike that was her first college goal.
More News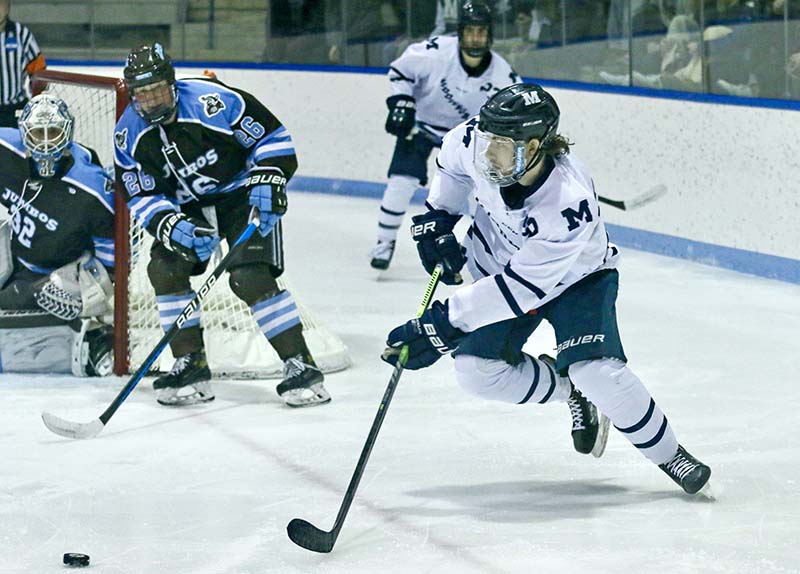 Middlebury College men's hockey surged passed Conn College before falling to Tufts this pa … (read more)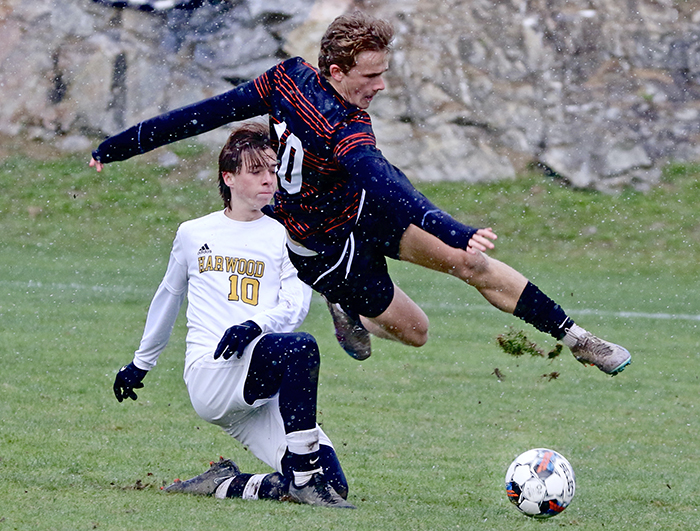 Seven local high school boys' soccer players were named to the Division II or III All-Stat … (read more)
Five area high school girls' soccer players were named either Division I or D-II All-State … (read more)