Holiday festivities resume in person this year
ADDISON COUNTY — Community holiday festivities are returning for in-person participation on a limited basis this coming month. The Better Middlebury Partnership (BMP), for instance, will again offer children a chance to meet one-on-one with Santa Claus, just like in the pre-pandemic times. And Vergennes Santa will pause during his rush through the city to take photos with the kiddos.
But, unlike in days gone by, these visits will take place outside (fingers crossed for good weather) and with social distancing measures that, while not quite like the Hollywood idea of Christmas, will be necessary as COVID-19 hasn't gone away.
Karen Duguay, executive director of the BMP, explained what the Santa sighting on the downtown plaza in Middlebury on Dec. 4 will look like.
"Santa and Mrs. Claus will be there just for photos and we printed a wish list for kids to grab in advance (or in line) to fill out… and drop into the Santa mailbox as they wait for their turn for a picture," she said.
"We knew we couldn't plan on any kind of close contact so that's why we decided to hand out wish lists for kids to fill out in advance to try to cut down on the amount of face-to-face chatting. Last year, we didn't do a Santa visit at all so this feels like a good transition between traditional visits and not doing anything.
"We'll have lots of volunteers stationed in the area to help kids know where to stand for photos, keep people spaced out in a line, etc.," Duguay added.
Keeping outside seems to be a key way event planners are getting ready for community holiday events while still guarding against the lingering pandemic. In Middlebury, for instance, there will be a fire table (a fancy fire pit) lit in the central plaza with free popcorn to enjoy while socializing outside during three evening shopping events on Dec. 2, 9 and 16, when businesses will stay open later for shoppers.
Of course, some events have long been set outdoors. Christmas tree lightings, for instance, which happen in so many towns around Addison County. And in Bristol, the Rec Department will revive the kids' candy cane hunt in the town park after the Memory Tree lighting on Dec. 17.
But even outdoor events have some rules they didn't have before the pandemic, like limiting the number of people in tight quarters. During the free winter trolley rides in Bristol on Dec. 19, riders need to reserve a spot beforehand, and Pat Palmer's trolley will be limited to 12 per ride. Organizers ask the public "to maintain physical distance while waiting and to stay home if they feel sick."
In Vergennes, photos with Santa, which used to take place inside the Vergennes Opera House, are returning this holiday season, but they will be on the city green — outside, like in Middlebury.
Julie Basol of the Vergennes Partnership said that even this past summer when her group was talking about holiday activities, they knew they'd have to be outdoors. But just having the man in red back in front of kids was important.
"I'm excited to bring Santa back to converse with the children," she said.
"And while we're all perhaps tired of masks and the ups and downs of the pandemic, I'm so very proud of our businesses who have shown resilience, strength and adaptability during this most difficult of times."
One place Santa did show up last holiday season was at Maple Landmark Woodcraft in Middlebury. The wooden toy maker staged drive-through visits with Santa one Saturday in December with families making reservations for a time slot and then talking with Santa through a car window. Santa got to visit with children in more than 100 vehicles over five hours.
"Last year's event was a massive hit," said Adam Rainville, of Maple Landmark.
"Those who provided us feedback said that it was a great, safe chance to meet Santa in such an unsettled time. Many even said that it was their only chance to see Santa that year because all of the other events were called off."
Rainville expected 2020's drive-through Santa to be a one-off, but when they saw the state of public health, Maple Landmark decided to do it again this year.
"We're more than happy to host again and provide the community an opportunity to experience the holiday tradition," he said.
Some venues don't have the option of hosting their traditional holiday event outside. The Sheldon Museum in Middlebury usually had the whole place decorated with public viewings of its historical treasures and a large working model train display. That was called off completely last year, but this December, the Sheldon will be open — with some changes.
"Since the Sheldon reopened to the public on July 13 after being closed for 18 months, we have required masks regardless of vaccination status," Associate Director Mary Manley explained. "To protect the public and volunteers, we installed a plexiglas spray shield at the front desk and have hand sanitizer available."
Access to the train display will be limited. The trains will run on Tuesday through Saturday afternoons in December, but only 10 people at a time will be allowed in the train viewing room upstairs and officials are asking people to reserve a half-hour time slot via an online reservation program at henrysheldonmuseum.org.
"This holiday season will be totally different from last year because the museum was closed to the public and staff was working remotely," Manley said. "Our Miniature Christmas Tree Raffle was entirely online, and a variety of Museum Store items were available on our website.
"This year will feel different from the last holiday season we were open (2019) because we are limiting the number of visitors in our train exhibit. In the past, we have opened our doors on the first weekend of December for our annual Holiday Open House. We average 900 visitors that weekend. Due to COVID restrictions, we have cancelled this year's open house."
Still, Manley is glad to be seeing people in the museum again.
"There is nothing better than seeing the smiling faces of our visitors and volunteer train volunteers as the trains race around the three-level train layout," she said. "Unfortunately, this year we won't actually see their smiles through masks, but we will certainly see a lot of smiling eyes!"
Duguay said holiday events like the strolls and Santa visits are really important.
"Between the volunteers, businesses and participants, it really creates a feeling of engagement in our community," she said. "We really missed these things last year — I think people need to feel those connections with one another and the community in general."
One person who knows a lot about holiday traditions and community is Gary Miller, who helped at the Santa drive-through at Maple Landmark last year and has "assisted" Santa at a couple events each Christmas season for years.
"Until the Maple Landmark opportunity came up last year, I'll tell you, I was a little depressed," he said. "I didn't think I was going to get any chances to work with Santa last year."
Then he got the call and was happy to hang around for five hours until every kid who wanted to talk with Santa Claus got the chance to talk with him.
"I really want people to know that somebody cares for them," Miller said. "You're talking to them, that's the big thing."
He said despite the social distancing and the being outdoors in December, he liked that kids could have something to look forward to.
"Kids are thankful, and some of the parents are leaning over the steering wheel and thanking Santa, too."
More News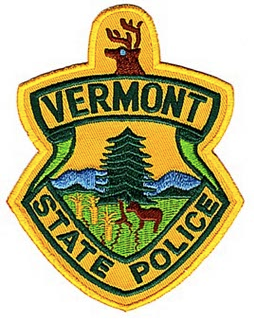 Troopers are investigating a suspicious death in Waltham that occurred around 7 p.m. on Fr … (read more)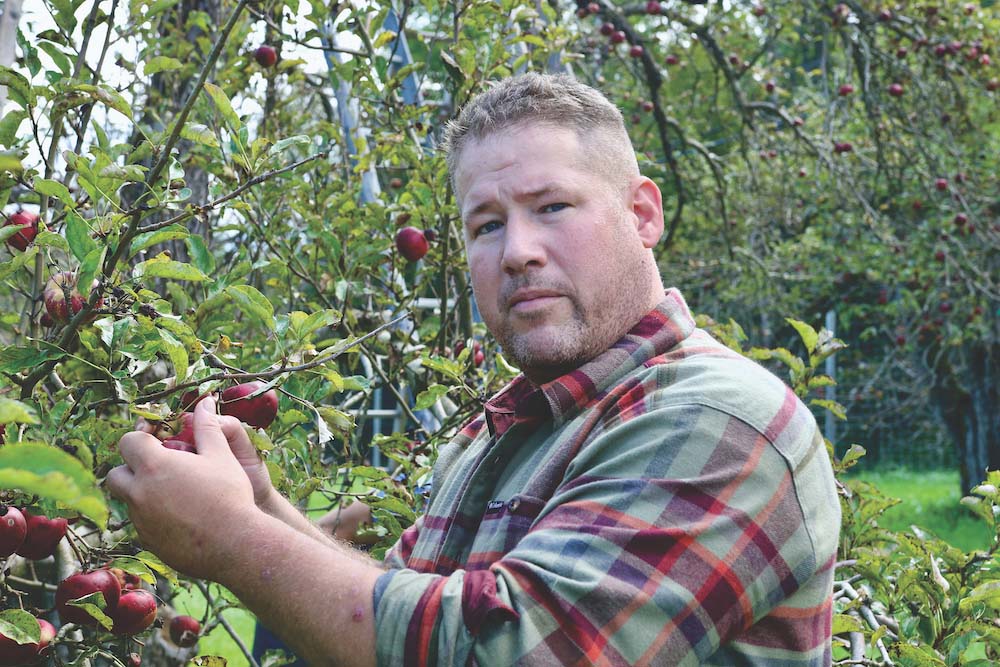 A cruel spring frost robbed Middlebury's Happy Valley Orchard of roughly 98% of its 2023 c … (read more)
Five years and several setbacks after first launching their plans for a major expansion an … (read more)