VTrans launches another study of Vergennes truck route
VERGENNES — Officials from the Vermont Agency of Transportation and two engineering and design firms told about 110 in-person and online attendees at the Vergennes Opera House on Nov. 4 that the new study of an alternate truck route for Vergennes would produce a better result than previous efforts.
VTrans Policy, Planning and Research Director Joe Segale insisted the recently started three-year "Planning & Environmental Linkages (PEL) Study" would include a review of all possibilities and a level of public outreach not seen previously.
"This is not starting over," said Segale, the project manager for the effort. "This is moving forward."
The process is also a new requirement for the federal funding for what will be an expensive final project.
A 1995 study put a $52.5 million price tag on its preferred 2.5-mile northern route past the city, including a new bridge over Otter Creek. And in 2019 a study that preferred a shorter route through northern Vergennes, still with a bridge, came up with a $27.5 million estimate.
The project, which includes seven more formal occasions for public questions and testimony, also welcomes public comment and questions at vergennespel.com.
Interviews with stakeholders and focus groups are also planned, and VTrans officials and engineers from WSP USA and Dubois & King have already met with the city council and selectboards in Ferrisburgh, Addison, New Haven, Panton, Waltham and Weybridge.
Those towns were all included because the Route 17 alternative, essentially set aside in 2019, will be re-evaluated along with every other option during the PEL process.
All this is being done in hopes of producing an alternate truck route within five to 10 years, according to Segale.
Currently about 800 trucks rumble through Vergennes daily, less than a third of which do business in the city according to the 2019 study, which also concluded 500 of those trucks are tractor-trailers.
By way of comparison, that study pegged the next highest daily totals in Vermont as 370 trucks on Route 103 in Ludlow and 360 on Route 9 in Wilmington.
The 2019 study also called for:
Maintaining a high level of service for the movement of freight in the region.
Minimizing and/or mitigating traffic impacts to other transportation corridors.
Minimizing property and environmental resource impacts in neighboring communities.
Providing a cost-effective use of resources.
Supporting the continued movement of non-truck traffic through downtown Vergennes.
A quick online poll of meeting attendees showed all but 6% supported keeping most or all of that mission statement moving forward. WSP official Brian Pounds said a central job for the PEL effort will be to create a new mission statement.
"It's the yardstick by which we will measure the potential solutions," Pounds said.
PUBLIC COMMENT
Most commenters' names could not be heard over the online feed. One who could be identified was Addison Northwest School Board Chair John Stroup. Given the area's declining population, Stroup asked if an alternate truck route offered an "opportunity for population growth and residential development."
The 2019 study's suggested alternate route through northern Vergennes — or possibly parts of Ferrisburgh and Panton — could spark development in what is now largely empty territory.
Segale answered that part of the PEL process is to work "with the communities on land use. We know there is a challenge with housing in Vermont."
One commenter wondered if the current uncertainty and debate about the borders among Ferrisburgh, Panton and Vergennes could jeopardize hopes for a truck route.
Pounds answered: "Not at this time, but we're aware of it and are continuing to monitor it."
Another commenter suggested fuel could be transported by barge on Lake Champlain to Chittenden County in Vermont and Essex County in New York rather than on Routes 22A and 7 in Vermont and I-87 in N.Y.
Pounds answered: "The long list of options we will look at will not just be roads." Officials added they would also examine rail freight as an option.
Another resident pointed out that currently the area relies on the one bridge over Otter Creek in case of emergency, and a truck route could provide an alternative for the region's fire and rescue services. "If that bridge ever goes out, we're screwed," he said.
Segale agreed it was an important point.
Some questioners continued to be concerned about the danger of through drivers preferring the truck route alternative, thus depriving downtown Vergennes of commerce.
The 2019 top choice would have been longer, with stop signs at intersections, thus encouraging non-commercial traffic to stay on Main Street.
Officials suggested similar measures could be put in place with a final design. "That issue is going to have to be addressed," Segale said.
PRESENTATION
The presentation reviewed the past studies. Segale said the $52.5 million plan from 1995 died on the vine after it produced several alternatives to be studied as well as the preferred option, but no "final answer."
A "2002 Vergennes Traffic Impact Study" looked at Route 17 reconstruction and a more modest route near Vergennes, but again no action resulted.
More promisingly, in 2019, Segale said there was "lots of support for a new road and a bypass alternative." However, he added, "Some folks felt they weren't heard," something that he said the current PEL process would rectify.
The PEL will include focuses on five key elements, he said:
Equity. The study's outreach process will try to ensure "there is not a disproportionate burden" on low-income or minority neighborhoods. Earlier last week Vergennes City Council members raised the issue, for example, of how close some routes might run to the large mobile home park on Panton Road.
Equity issues also include the criteria "Accessibility to jobs and essential services," and "Outcomes create benefits to improve quality of life for all."
"Mobility." The study will look at "competing uses within downtown Vergennes," "safety issues, including crashes," and the 11% grade on the hill near the Otter Creek bridge.
"Environment." The PEL will consider noise and vibration from truck traffic, public health, air quality, water resources and historical structures.
"Economy." The study will take into account "Downtown Vergennes is the economic center of surrounding communities, and rely on "Land Use Visioning" in all the affected communities to determine the best economic outcomes.
According to the presentation, the benefits to a PEL include a streamlined EPA review after development of closer "relationships among agencies and the public" and the involvement of "non-transportation agencies in decision-making."
More News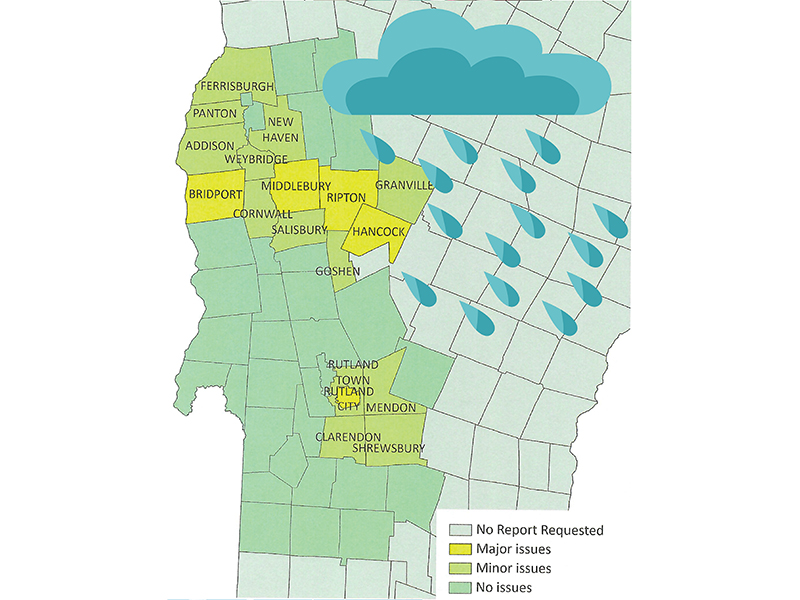 Local towns may get federal money to pay for more than a million dollars in cleanup and re … (read more)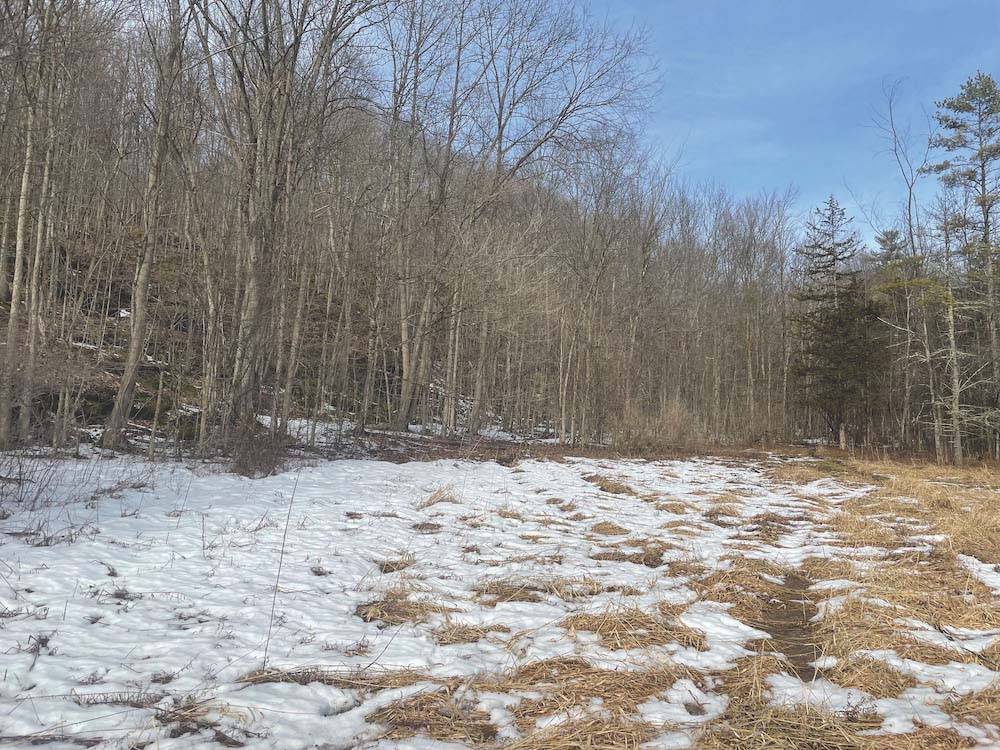 The Vermont Fish and Wildlife Department is putting $566,667 in grant money toward conserv … (read more)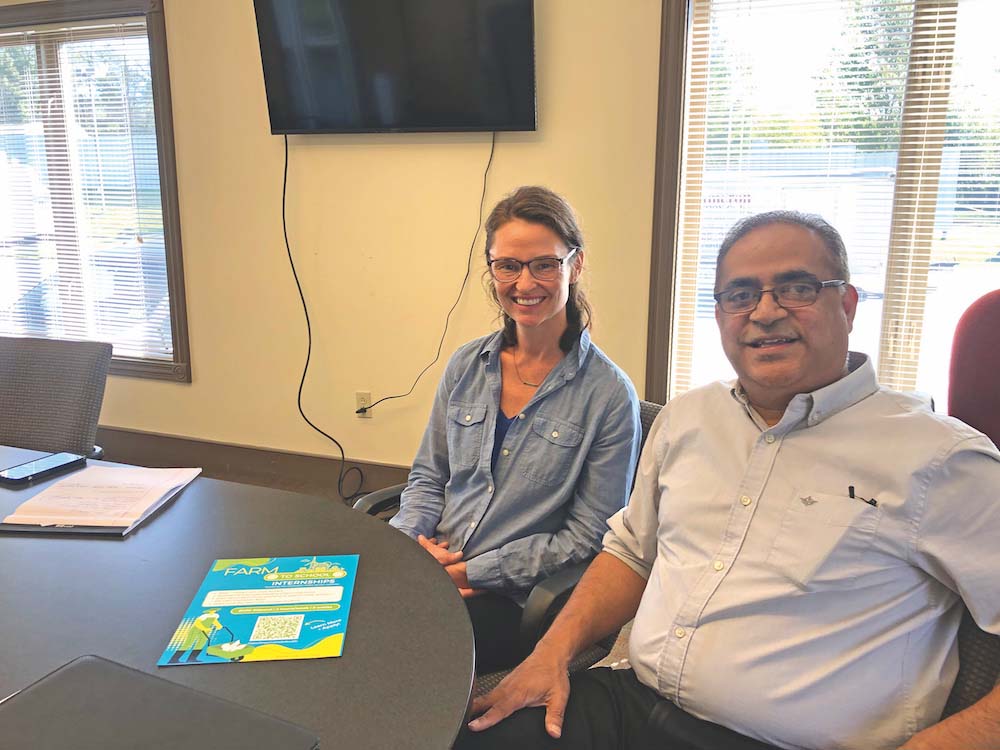 Like most things, the future of agriculture in Vermont lies in the hands of younger genera … (read more)