Monkton celebrates its new municipal building
MONKTON — Monkton Town Clerk Sharon Gomez has been working in the new town office building for about three months now, and she loves it.
"The best part of this building is … everything," Gomez told the Independent during the building's grand opening on Saturday. "The cleanliness, the space. I look forward to coming to work now."
Gomez's airy, light-filled office provides a wide view of the rest of the town office, and was designed with that in mind by Chris Huston of Bellwether Architects.
"The floor plan is based on where the town clerk's desk is," said Monkton Selectboard Chair Stephen Pilcher, who also serves on the Municipal Building Committee and has been one of the building's biggest advocates.
On Town Meeting Day 2020, after 15 years and several proposals that didn't quite catch on, Monkton voters approved a $1.7 million bond for the design and construction of a new town office, library and community room. The following August, Naylor & Breen Builders broke ground at 92 Monkton Ridge Road.
The town office occupies the building's front, northeastern section of the top floor, which is located at street level. To the rear, a wall of windows in the 700-square-foot Community Room offers a view of the Adirondacks and Monkton Pond.
"The front of the building looks like it belongs in the town," Pilcher said. "But in the back there's this huge wall of glass that lets this view inside. I love that you can walk into the building and see all the way through, and that once you're inside you just naturally know where to go."
Downstairs, the Russell Memorial Library opens out onto a stone patio, and farther out, a flat area of lawn offers enough space to erect a 600-square-foot tent, for weddings and other outdoor events.
At 5,292 total square feet, the new building offers a lot more space than the old Town Hall (which was built around 1850) and the former one-room Russell Memorial Library building (1971), which together totaled 2,089 square feet.
Monkton officials were able to move all of the town's vital records in a single day — after a great deal of packing and coordination. The town also relocated the vault door, which weighs roughly 1,500 pounds.
"It took six guys and a crane to lift it," Pilcher said.
HAPPY LIBRARIANS
In mid-June, the folks at Russell Memorial Library moved 4,000 to 5,000 books into their new digs, along with the shelving needed to hold them.
"We were only closed for one day, but we had been packing for a long time before that," said Debbie Chamberlin, who has been the Russell librarian for more than 30 years. "It was a well-organized move."
On moving day, library officials got help from the Russell family, whose ancestors founded Monkton's first library in the late 19th century and whose gift in 1970 funded construction of the building now being vacated.
Chamberlin also used the move as an opportunity to weed out a few books from the library's collection, "but not many," she noted.
That's because Russell Memorial had a wonderful collection to begin with, said library trustee Ann Marie Dingler on Saturday.
"I've heard people come in and say, 'Wow, I never expected to find this book here,'" Dingler said.
As with the town clerk's office upstairs, there's simply more room in the library to move around.
In the previous building, Assistant Librarian Kat Cyr often felt like she was bumping into things as she reshelved books, she told the Independent.
"Now we have space to do displays," she said, indicating a special table for Banned Books Week. "And we have more space for programming. We love having guest speakers, especially in the summer for the kids."
The library also has a game collection and has even begun developing a seed library, she added.
"We're here for everybody," Cyr said. "Not just readers."
Dingler agreed.
"We want the library to be a communal space, a place for conversations about ideas and discovering new things."
REACTION
The response from residents so far has been generally positive, Pilcher and Gomez said, though they hadn't received that many visitors over the past three months.
Such is the nature of town business in the middle of a pandemic.
Now that tax season is coming, Gomez expects more people will drop in, and she has no doubt they'll be impressed.
Municipal Building Committee member Peter Straube has gotten the sense that many residents are relieved that he and his colleagues have been able to bring the project over the finish line, he said.
Straub was standing at the windows of the Community Room, where people had been passing in and out for a couple of hours, marveling at the view and sampling the doughnuts and cider.
"Our job now is to help people visualize what can be done with this space."
Reach Christopher Ross at [email protected].
More News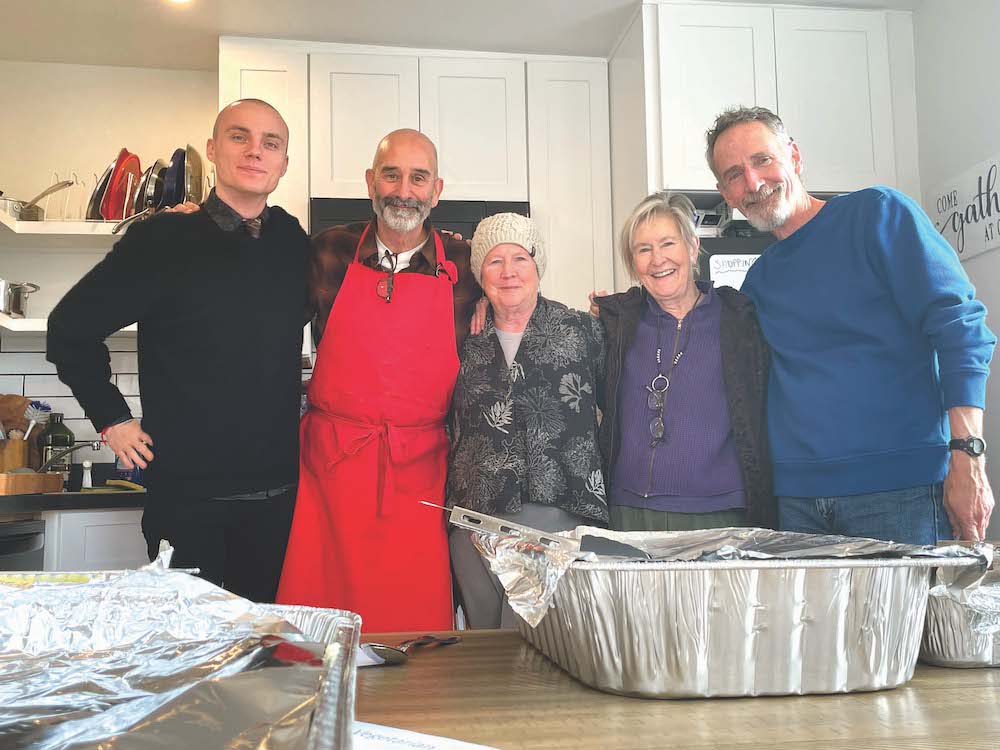 This past Thanksgiving, Nov. 23, saw almost 60 people converge upon the 1,400-square-foot … (read more)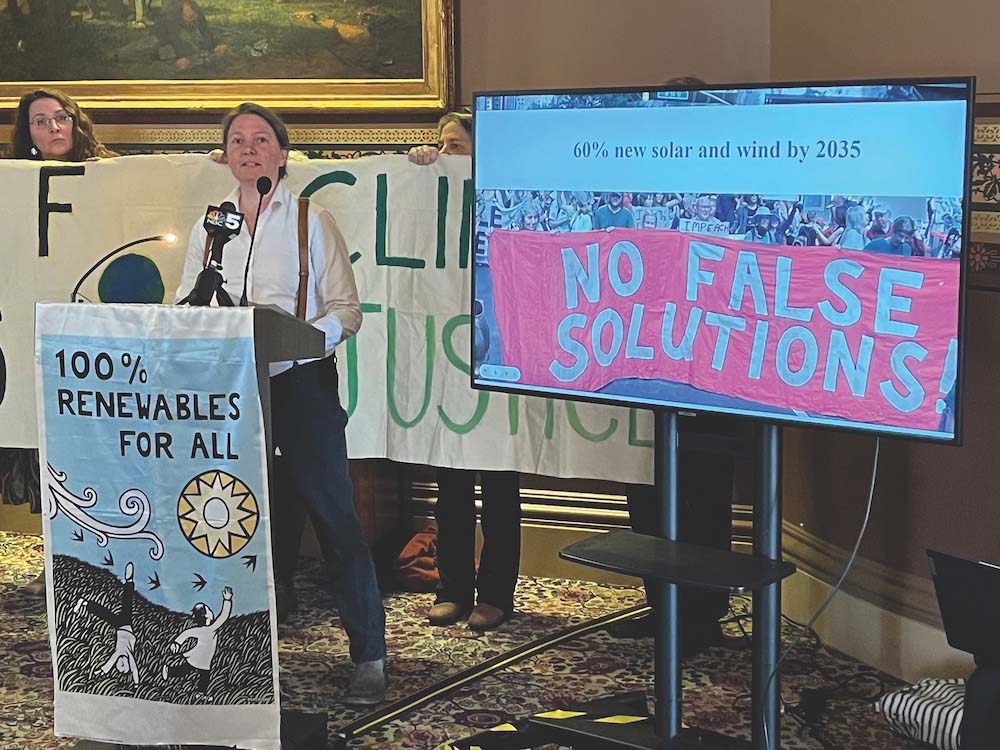 Two state lawmakers are urging Addison County folks not to ease up on efforts to battle cl … (read more)
Hunters during the 16-day deer rifle season that concluded on Sunday brought what was, acc … (read more)