Ask a Master Gardener: Tips for growing clivia
Growing clivia, planting garlic and digging dahlia tubers are some of the gardening tips for this month.
Clivia (also known as Natal lily) is a choice, tender bulbous indoor plant which can produce flower stalks, generally about two feet high, rising above the strap-like leaves. Flowers, usually orange but yellow in some cultivars (cultivated varieties), are in clusters on top of the stalks similar to its amaryllis relatives. If you have a clivia, or get one not in flower, now is the time to give it a "temperature treatment" in order to get blooms this winter.
This South African native needs dry and cool conditions to initiate flowers. Place clivia in a minimally heated space (garage, hall, spare room) where it will be at 35 to 55 degrees for a minimum five weeks but up to 15 weeks, and don't water during that time. Although I have a friend who puts his in an attic with success, I put mine in a cool basement under plant lights (on for 12 hours a day). After that time, bring your clivia back into more light (indirect sun or a bright room — it prefers low light), and warmer temperature. And keep the soil just moist until you see new growth, then water normally. Too much water can cause root rots; watering during the dormant period may keep it from flowering.
Hopefully, then, in a few weeks you'll see flower stalks and subsequent flowers. Keep clivia rather pot-bound, tempting as it may be to replant into a larger pot. If children or pets are around, consider that this plant may be toxic if eaten in quantities.
When the first frost blackens the foliage of dahlias (or if a hard freeze is predicted), cut off the stems about six inches above the tubers. Carefully dig the clumps with a spade or fork, and rinse them off. Let them dry out of direct sun and wind for a day (not too long or they'll begin to shrivel). Store the tuber clumps whole, or carefully separate the tubers from the stem, making sure to include any "eyes" (small, raised nubs near where the tubers attach to the main stem) with each tuber. These are the future sprouts. Store tubers in ventilated plastic bags filled with peat moss, vermiculite, or sawdust and keep them in a dark, 35- to 50-degree location. Check every couple weeks to ensure that they aren't too wet, or shriveling from dryness.
Plant garlic now for harvesting next summer. Purchase garlic sold specifically for planting; locally adapted varieties from garden stores are best. Commercial, non-organic, supermarket garlic may have been treated to inhibit sprouting. Try some different varieties to see which you prefer. Separate the garlic head into individual cloves, keeping the largest ones for planting. (Use the small cloves for cooking.) Add compost before planting. Plant cloves about two inches deep, and six inches apart with the pointed side up. Mulch the bed with straw.
Usually the first half of the month is when you'll stop mowing. Keeping grass mowed, going into winter, will help prevent snow mold disease on taller, packed-down grass. Allow grass clippings to remain on lawns to break down and recycle their nutrients. At the end of the month you may want to apply one last, light application of fertilizer to lawns. Make sure to keep leaves raked from lawns so they don't smother the grass. Leaves can be composted, or shredded with the mower, and used to mulch flower beds and gardens.
Charlie Nardozzi is a nationally known horticulturist, author, gardening consultant and garden coach. More info at gardeningwithcharlie.com. Leonard Perry is a UVM Horticulturist.
More News
Almost four years have gone by since Maiden Vermont, central Vermont's women's a cappella … (read more)
Middlebury New Filmmakers Festival reported last week that by every relevant metric, the p … (read more)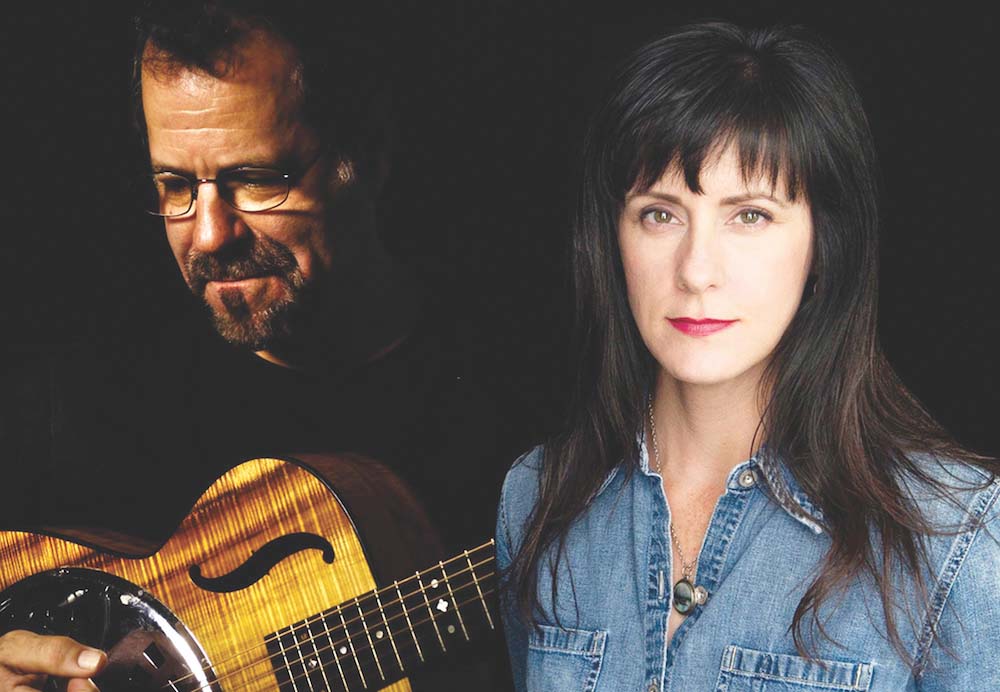 After a year of online concerts and two years at a bigger venue in Lincoln, the Ripton Com … (read more)