Going, going gone! Auctioneer Broughton retires
BRIDPORT — When Tom Broughton's on a roll, you won't hear a lot of pauses, inflection or punctuation in his discourse.
It's more stream-of-consciousness, embellished with hand gestures, glances and nods.
"Who'll give me $110 for this desk?"
"OK, I've got $110 here, who'll give me $120, right there, how about one-and a-quarter, anyone, anyone, OK, $120, am I all done, going once, twice, sold for $120."
It's the familiar, staccato patter of an auctioneer, a language in which Broughton has become fluent during his more than half-century helping area residents liquidate estates, sell off personal treasures, or enhance collections ranging from antique dishware to double-sided axes.
If you say the word "auction" in Addison County, the name Tom Broughton invariably comes before or after.
Until Sunday, Aug. 29.
That's when Broughton, 73, will preside over his final auction at his property at 2550 Route 22A in Bridport.
It won't only signal an end to Tom Broughton Auctions, it will in all likelihood close the book on a beloved, centuries-old mode of folksy commerce in Addison County. No one's eager to take over Broughton's gavel — come to think of it, he gets by without one — and online bidding has made auctioneers an endangered species just about everywhere.
"I'm part of a dying breed," Broughton said last week as he organized sales items for his grand finale.
Broughton understands the allure of online auctions; you can bid on pretty much anything from anywhere in the world where there's an internet connection. But he's no fan of the dispassionate, robotic practice of tapping a few keys to bid on an item without learning its backstory.
At in-person auctions, treasures can go for a song, but the stories are priceless.
"It takes the friendliness out of it, the personal touch out of it," Broughton said of online transactions. "Sometimes you can get up and tell a story about an item — the (seller) might have bought it while they were traveling, or it might have been in their family for many years."
He recalled an estate sale he conducted many years ago in Lincoln. Prior to the sale, a person called asking if a safe was part of the inventory. Yes, there was. The caller gave identifying information about the safe, including the family name "Duclos" that was etched on the strongbox.
Turns out the caller was a member of the Duclos clan who grew up with this particular safe in his household during the Great Depression. Tough financial times forced the family to move from the home, and they left the empty safe behind.
At one point, the safe's owner — a man named "Nub" Duclos, who was the caller's dad — had lost the combination, according to Broughton. At the time, the family safe contained a single, large penny.
"His father told him if he could open the safe, he could have the penny," Broughton said of the younger Duclos. "So he'd come home from school and keep turning (the dial) until it finally clicked and the safe opened up. He got the penny."
The younger Duclos told Broughton he was coming to the auction to reclaim the family safe.
"He paid quite a bit of money for it," Broughton recalled, "and after I said 'sold,' he came up with the penny and threw it in the safe and said, 'That's where it belongs.'"
Try finding that kind of experience at an online auction.
BROUGHTON'S MENTOR
Broughton gained his auctioneering experience from a man named Forrest Lowell, a Middlebury resident who was once the county's primary auctioneer. Broughton started as "back help" for a couple of auctions, then graduated to a "runner," who helps identify bidders and receives payment for sold items. A few years later, Lowell allowed him to start selling on the auction floor.
"He was a good mentor; a hard man to work for, but you knew what he wanted," Broughton recalled with a smile. "We had a good rapport."
Broughton has been a natural, an able raconteur who can still move merchandise at a brisk pace. He possessed — and still does — the requisite "timber" in his voice to command an audience, with or without a microphone.
He worked for Lowell for 10 years, then went out on his own in 1979 after his mentor passed away.
Auctions were robust and plentiful during those early years, according to Broughton. There was no internet and people didn't hold garage sales. When folks decided to relocate, they'd sell their furniture through the auction house. Before Broughton built his barn, he'd sell everything under a tent, usually on the front lawn of the seller's house.
He hosted two or three auctions a week during a typical summer, compared to the one or two a month he's now averaging.
"I liked working with people, and it was fun to see all the different items that came up for sale," Broughton said of his motivation.
"It's very tiring work, but it's fun," he added.
These days, Broughton's auctions largely involve estates. A family inherits a house full of antiques and/or collectibles, and wants the lot sold quickly. You might see some items go for a fraction of their worth on the open market, but you could also see something fetch crazy money if there's a bidding war.
Case in point: A relatively small hooked rug depicting cats, which sold for $4,500 at one of Broughton's events.
Then there was the auction a few years ago in Cornwall, where the most coveted piece was a very small, 1905 Vermont license plate. It was blue, and bore but four digits.
"I got so many calls on that plate," Broughton said. "We couldn't seat everyone at the auction."
Frenzied bidding pushed the final price to $7,500.
The seller looked on in awe, and quipped to Broughton, "You can give the rest of the stuff away."
He's found new buyers for a lot of antiques through the years, selling some of the same items two or three times.
Unusual collections tend to generate the most surprising sales, according to Broughton. Stuff like old snowshoes, weathervanes, primitive cooking utensils, butter churns and hat boxes.
Broughton has seen a lot of trends in the auction business. Prices are currently down for antique china and furniture, he said, because younger folks generally aren't throwing dinner parties and would just as soon buy new, bargain furnishings for their home rather than investing in older, sturdier stuff.
"It's a disposable society, nowadays," he lamented. "In five years you throw it out and buy something new."
Many of Broughton's auction attendees are older folks or antiques dealers, but he's seen more young bidders in recent years.
"I think we missed a whole generation, and now they're waking up and coming back again," he said.
He'll get 200 bidders on a good day. He handed out 156 bidding paddles at his last auction, and Broughton's longtime customers have tended to keep the same paddles through the years. He retired John Wetmore's No. 39 a few years ago after he passed away.
FAMILY AFFAIR
The business has been a family affair. Tom's wife, Charlene; their children Matt, Michelle and Marcia; and grandson Jordan have all helped out at one time or another. His staff, which includes Bob Wadsworth and Reid Peck, have been key in keeping the business going for so many years.
But Wadsworth and Peck are both ready to get done, which made Broughton's retirement decision even easier.
The clincher was his wife Charlene. Speaking of her failing health was the only subject that could whittle down the sturdy timber of his voice during this interview.
"She … can't do it anymore," he said, pausing to collect his emotions.
Broughton has juggled other careers with auctioneering. He worked 18 years as a special educator at the Patricia A. Hannaford Career Center. He sold property with Bill Beck Real Estate for 25 years.
He's also served his community in many ways. Broughton was a Bridport selectman for 18 years and served as town moderator for around 40. His involvement with the Lions Club goes back 50 years.
Longtime devotees of Broughton's auctions are sad to see him retire.
Among them is Greg Hamilton of Vergennes-based Stone Block Antiques. He praised Broughton for running a "no-games country auction," who's always treated customers with "honesty and integrity, and everything you'd want in an auctioneer."
Jean Tudhope, a Middlebury antiques dealer, called Tom and Charlene Broughton "great people, who run a heck of a good auction." She called them not only business associates, but friends.
"He's connected to people and can interject these wonderful little stories," Tudhope said.
"It's still the greatest form of entertainment around."
How would Broughton like to be remembered?
"I've always said, 'I may not be the biggest auctioneer, but I'm going to be the most honest auctioneer,'" he said.
Reporter John Flowers is at [email protected].
More News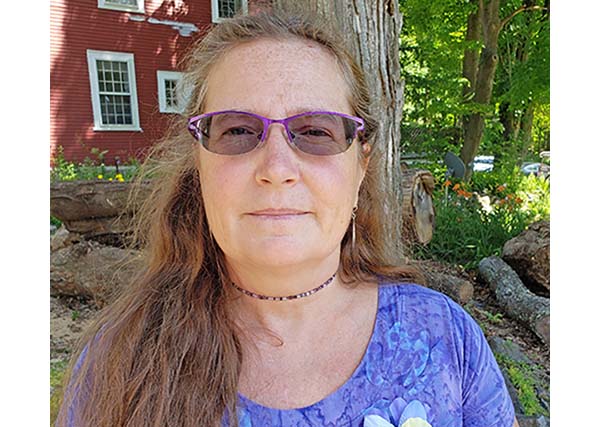 Learn about the disease in a documentary film by a local woman who knows first hand. Plus … (read more)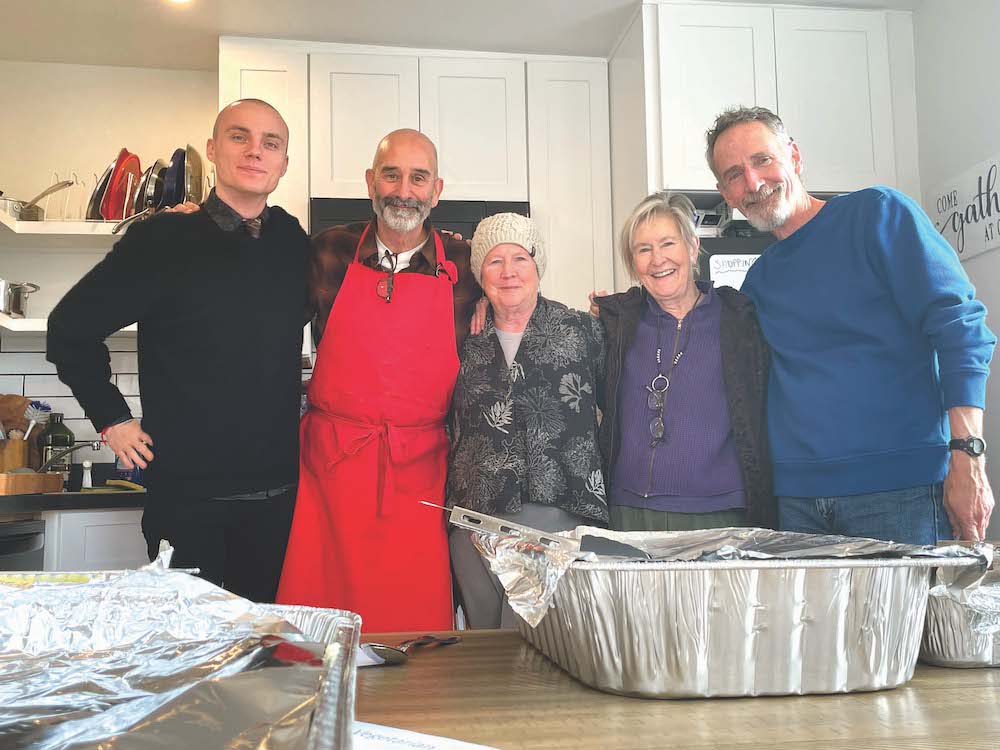 This past Thanksgiving, Nov. 23, saw almost 60 people converge upon the 1,400-square-foot … (read more)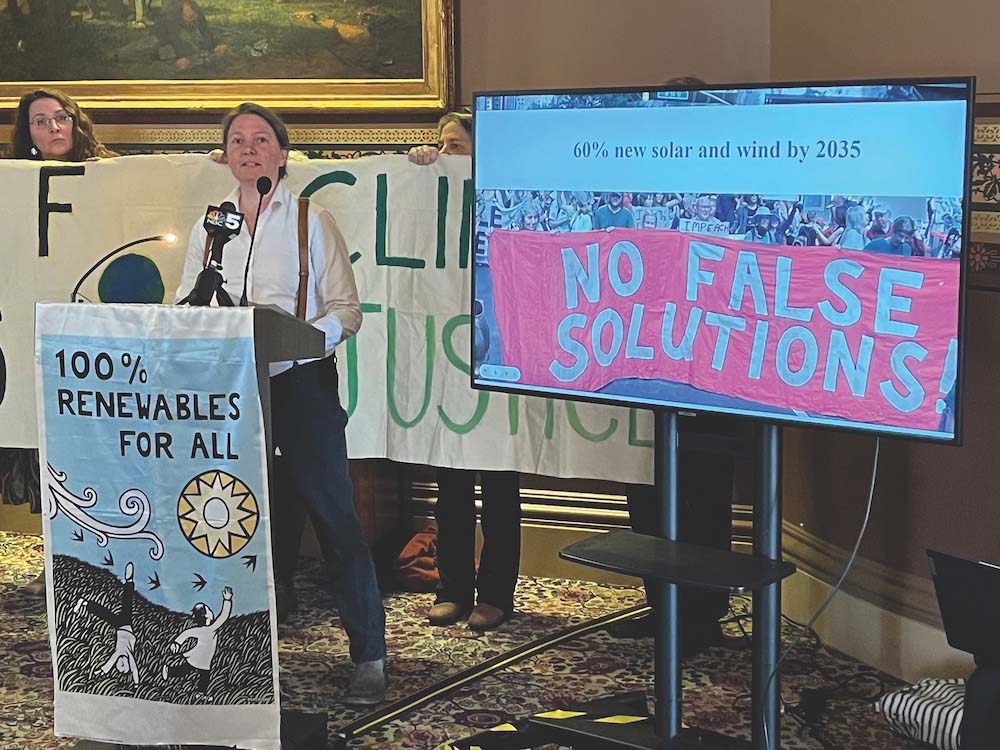 Two state lawmakers are urging Addison County folks not to ease up on efforts to battle cl … (read more)