County internet utility finds partner, seeks funding
There is also a strategic value to broad broadband availability in the state. Because then it attracts new people.
— Steve Huffaker of Maple Broadband
ADDISON COUNTY — Nonprofit internet provider Maple Broadband has signed up 20 Addison County towns to accept its service, and has just reached a deal with Waitsfield Champlain Valley Telecom to maintain, repair and serve its planned network.
When complete that network will provide high-speed, fiber-optic telecommunication lines to now unserved and underserved local residents and businesses throughout the county.
Now Maple Broadband needs to find all the funding needed to reach its goals.
That's the central message from the board chair of Addison County's Communications Union District (CUD for short), Ferrisburgh's Steve Huffaker.
For sure, Maple Broadband's board is excited to have Waitsfield Champlain Valley Telecom (WCTV) lined up to be its construction and service-delivery partner.
Huffaker said a feasibility study showed Maple Broadband would need to work with an established communications firm to be successful, and WCTV emerged as the favorite from the start among the possibilities, both in the CUD's opinion and that of its future customers.
"It seemed clear to us pretty much right away the best fit for us was going to be WCVT," Huffaker said.
He cited Maple Broadband's own research and interactions with WCVT, the company's 10-decade track record, and the positive feedback the CUD received from town officials.
"We got really a broad mandate from our member towns that WCVT was a good fit for us," Huffaker said.
Maple Broadband is one of Vermont's nine CUDs, which are legal entities in which multiple towns band together as a quasi-municipal entity for the purpose of building communication infrastructure, not unlike water districts. They may not tax residents, but can call for bond votes to support projects.
LONG-RANGE PLANS
Ultimately, the goal of Maple Broadband's all-volunteer board (consisting of representatives from each member town) is for contractors to take preconstruction plans that will be developed by South Dakota firm Vantage Point and attach high-speed fiber-optic lines to existing utility poles around the county.
Preconstruction will include identifying the many poles needed to meet the goals of a high-level design, creating a final detailed design, prepping finally chosen poles to have fiber lines attached, and creating construction bid documents for a project with a target completion date of 2024. As customers are hooked up during the process WCVT will begin its efforts.
Thus, Huffaker said the benefits of broadband internet could reach all of the county, helping not only individual residents, families and businesses, but also the economy as a whole. 
"There is a pressing need today for broadband service, but there is also a strategic value to broad broadband availability in the state. Because then it attracts new people. People can move into the state because they can get broadband service," he said. "It's a seed to encourage prosperity."
The preconstruction phase will cost roughly $2 million of the total $30 million. And unlike when the network is partly built out and user fees can support operations before a bond vote, Huffaker said there will be no cash flow to support preconstruction.
"We are making great progress, but the next step, which involved pole surveys and detailed design, is very expensive," Huffaker said. "Once we engage them (Vantage Point) to do this work we're going to be burning through $50,000 a week."
FUNDING QUESTIONS
Huffaker said even though the Legislature in this past session approved two bills with more than $150 million of funding for Vermont's CUDs, not all that money is coming quickly, nor is it guaranteed to cover all of that estimated $30 million needed to fully build out and reach Maple Broadband's projected customer base.
That money is not just split up and given to the state's nine CUDs. They must apply for it in grants and then wait for their requests to — hopefully — be approved by the newly created Vermont Community Broadband Board, and then the funding to be released.
For example, Huffaker said Maple Broadband has received only about half of $62,350 it was awarded from a $1.6 million pot in one bill. That funded the first step of preconstruction, called high level network design, now just wrapping up.
Huffaker and the board are preparing to apply for the roughly $2 million needed for preconstruction from the $150 million authorized in S.360 to support the state's CUDs.
Huffaker said of that $150 million in the bill $30 million is earmarked to support preconstruction. The remaining $120 million will support build-out. CUDs have to apply for the money in the form of grants for both phases.
Again, the timing is uncertain. Maple Broadband could start the next phase of preconstruction work as soon as September — if it has funding. Right now, most of the money it has on hand is one donation of $50,000 from Cornwall from American Rescue Plan Act funding, a bequest that Huffaker said roughly tripled the CUD's bank balance.
"We're running out of work to do because we don't have any money," Huffaker said. "I don't think we're going to see grant money from the state until late this year. It will be at least three or more months out. They haven't even asked us to apply for a grant for those S.360 preconstruction funds."
With state funding slow to arrive, Huffaker said Maple Broadband board members will continue to pursue other private and public grant funds, but also reapproach member towns. And there could be reason for towns to be more generous.
The original ARPA bequest to Vermont included $120 million to its counties, which have limited governmental functions in the state. In late July the U.S. Treasury changed its rules to allow that funding to flow directly to Vermont municipal governments. Broadband expansion is a permitted use of ARPA funding.
"It's not like broadband is the only thing our towns need. I have no illusions about that. But I know ARPA was written in such a way that towns can contribute to our effort," Huffaker said.
Given the critical financial point at which Maple Broadband finds itself, Huffaker hopes selectboard members will consider guiding "a reasonable amount" of ARPA funds toward helping residents and businesses with their internet utility needs.
"I'm hoping once the towns realize the spot we're in they're going to step up. I think maybe they figured they didn't need to help," Huffaker said. "I think maybe once they understand we're in a bit of a pickle here they'll realize we need their help."
More information about the local CUD is available at www.maplebroadband.net.
More News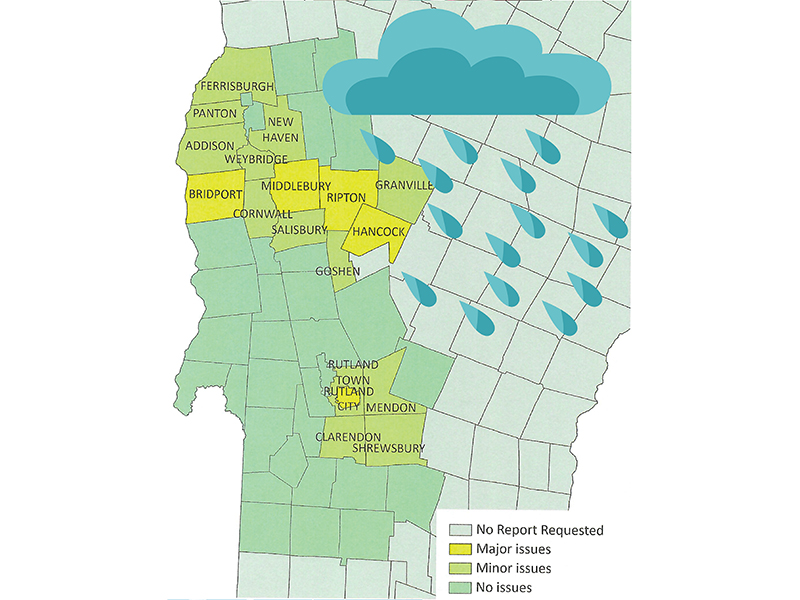 Local towns may get federal money to pay for more than a million dollars in cleanup and re … (read more)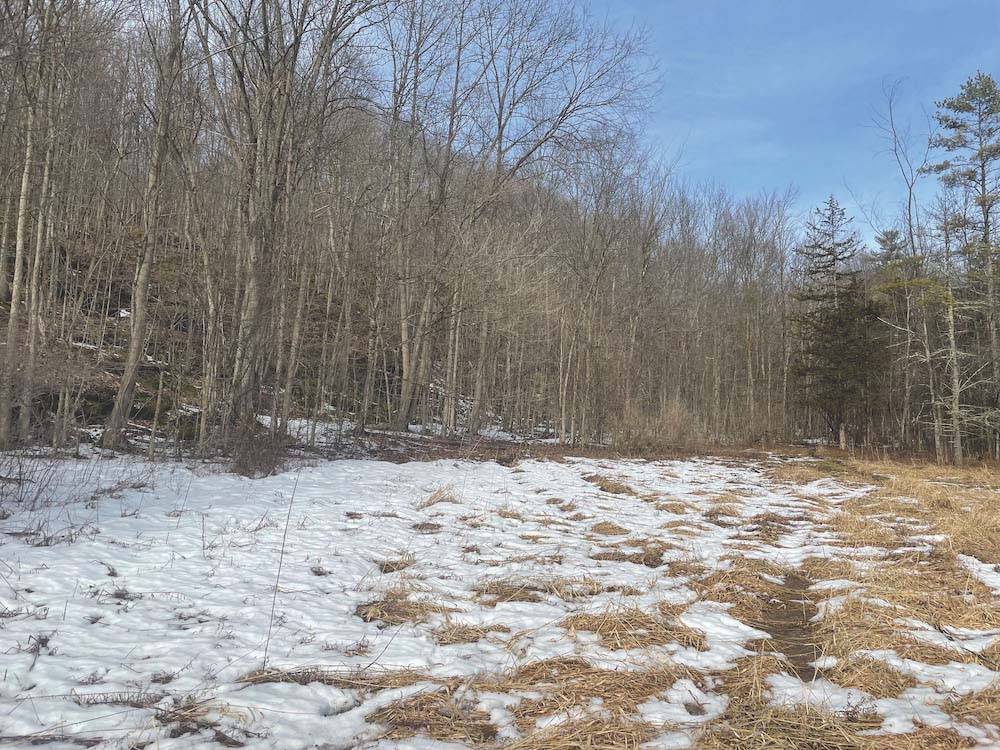 The Vermont Fish and Wildlife Department is putting $566,667 in grant money toward conserv … (read more)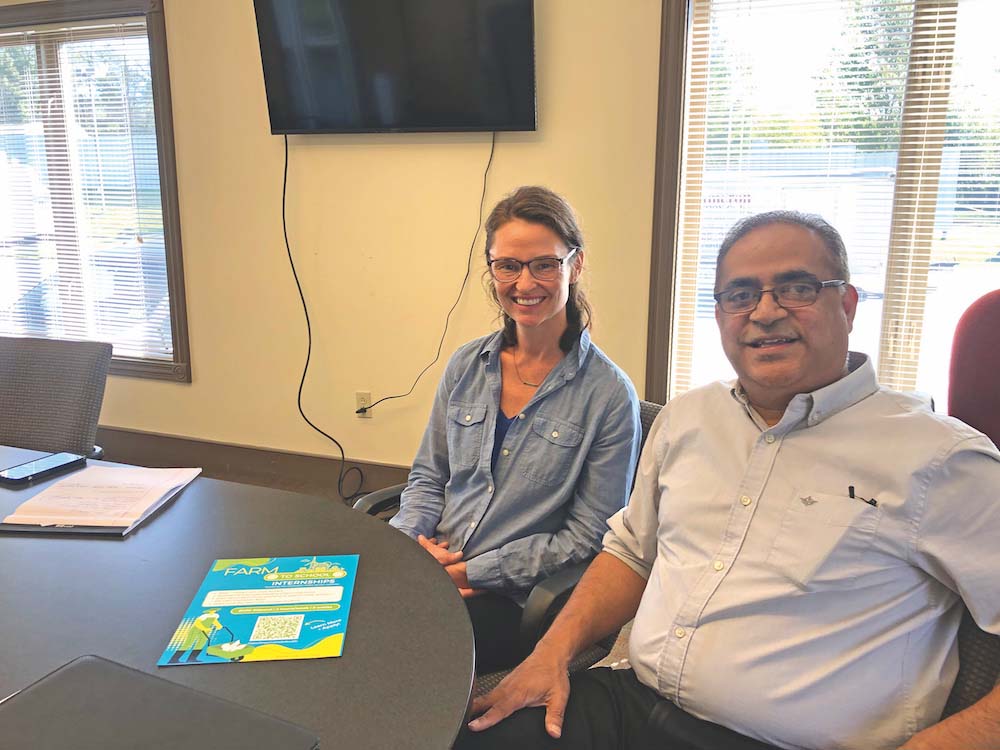 Like most things, the future of agriculture in Vermont lies in the hands of younger genera … (read more)