MAUSD painting a dark picture of post-exit Lincoln
BRISTOL — From the perspective of the Mount Abraham Unified School District, the annual operating costs for the Lincoln Community School, should it be withdrawn from the district, are higher than estimates recently presented by withdrawal proponent Save Community Schools.
Had LCS existed independently of the school district in fiscal year 2020-21, its total spending would have amounted to $4,190,000, according to Superintendent Patrick Reen, who presented the data at a school board retreat in Starksboro Monday night.
This is $278,000, or 7%, higher than the $3,912,000 that the group Save Community Schools (SCS) presented last week at an informational meeting in Lincoln.
MAUSD Business Manager Floyd Davison and Lincoln selectboard member Paul Forlenza, who presented the SCS numbers last week, believe they were building estimates from the same data, they told the Independent earlier this week. The difference, Forlenza suggested, may be in the assumptions each side is using.
Lincoln residents will vote on Tuesday, Aug. 24, to decide whether the town should withdraw its school from the MAUSD, which also serves the towns of Bristol, Monkton, New Haven and Starksboro. More than 20% of registered voters in Lincoln have already cast their ballots by mail, said Town Clerk Sally Ober.
Supporters of withdrawal are concerned about Lincoln losing its right, guaranteed by the MAUSD articles of agreement, to vote on any proposal to close LCS.
In December, Reen unveiled a plan that would, among other things, "repurpose" the Lincoln, New Haven and Starksboro elementary schools and bus those towns' K-6 students to Bristol or Monkton. Critics say "repurposing" is the same as "closing," but Reen says the school board has the authority to reconfigure district schools without seeking voter permission.
Lincoln residents are also concerned their voting rights could be taken away if the MAUSD decides to merge with the Addison Northwest School District. A study committee made up of representatives from both districts is currently studying the idea.
MAUSD officials suggest it will be too expensive for Lincoln to go it alone.
On Monday night Reen estimated that by FY24 total LCS operating costs would rise to $4,360,000, or $608,000 over what he and Business Manager Davison believe will be the state-mandated equalized-pupil spending threshold — when it returns from its current COVID suspension.
The district also assumes the school's enrollment — currently 75 — will continue to decline at the same rate as in the past three years, which Lincoln supporters point out is a historical anomaly. LCS had maintained steady enrollment right up until the year before COVID-19 hit. In the seven years prior to MAUSD's data set, LCS was the only school in the district to increase its enrollment, while every other school, and the district as a whole, declined, according to data from the Vermont Agency of Education.
Save Community Schools did not produce an LCS operating cost estimate for FY24, Forlenza said, because there are far too many unknowns, and SCS doesn't generally agree with the assumptions district officials are making about things like future enrollment, the state spending threshold, the education tax yield, the ramifications of a proposed bill that would tie education funding to income rather than property value, and the outcome of a pupil weighting study that could change the way school district revenue is calculated.
Annual school budgets are already challenging enough as it is, even without all the pandemic-related question marks.
The timeline for building the MAUSD budget, which currently consists of 1,851 lines, is so compact that every year Davison has to start the process before he has all the information he needs from the state, he told the board Monday night. He builds and rebuilds the budget as new data trickles in, and successive financial snapshots begin to align toward the end of the process, but it would be a waste of everyone's time for him to present early snapshots with the board because they are bound to change, he said.
All this in a matter of months, every single year.
Which is one of the reasons Forlenza didn't put much stock in the MAUSD's FY24 projections for the Lincoln school, especially the part about Lincoln's taxes going up by 30% in the next three years. Like school budgets, cost estimates of this kind require a certain amount of guessing, and Forlenza reiterated that he wouldn't be surprised if the assumptions used by the MAUSD and SCS do not agree.
Reen did not present any information Monday night about how Lincoln's withdrawal from the district might affect the district itself or the other member towns, whether financially or otherwise, but he did express concern that Lincoln's neediest students — which he embodied in a photograph he got from the internet of a young girl with missing teeth whom he named "Olivia," who appeared on every slide of his financial presentation — could be put at risk if Lincoln taxpayers were one day to refuse to foot the bill for their children's education.
After Reen's presentation some school board members suggested Reen and Davison work with SCS to produce an apples-to-apples budget comparison that would be acceptable to both parties and would illuminate district residents, but it doesn't look like that's going to happen.
On Wednesday morning members of SCS met with Reen and Davison at the MAUSD central office to discuss their differences, and they discovered they were indeed using different assumptions to draw different conclusions from the same numbers.
It was an honest exchange of ideas, Forlenza said in a phone interview afterward. The parties agreed it was Reen's goal to do what he thought was best for the district, and it was SCS's goal to do what it thought was best for the Lincoln School. And they agreed those goals have come into conflict.
But the MAUSD is sticking by its projections, Forlenza said, and those projections, according to SCS member Erin Warnock, are based on the district's "absolute worst-case-scenario" numbers.
No one in the Lincoln contingent believed the school district's assertion of a 30% tax increase in Lincoln was credible.
Reen was glad to have made the effort to meet, he said.
"While disagreements remain, we did agree a Lincoln school district could face challenges should Lincoln withdraw from MAUSD, and we acknowledged that some believe Lincoln would be better off facing those challenges as their own district," Reen told the Independent in an email. "We also recognized that, though we bring different perspectives to the table, everyone is coming from a place of wanting what is best for those they are representing. The meeting ended with mutual respect for the work being done."
Reach Christopher Ross at [email protected].
More News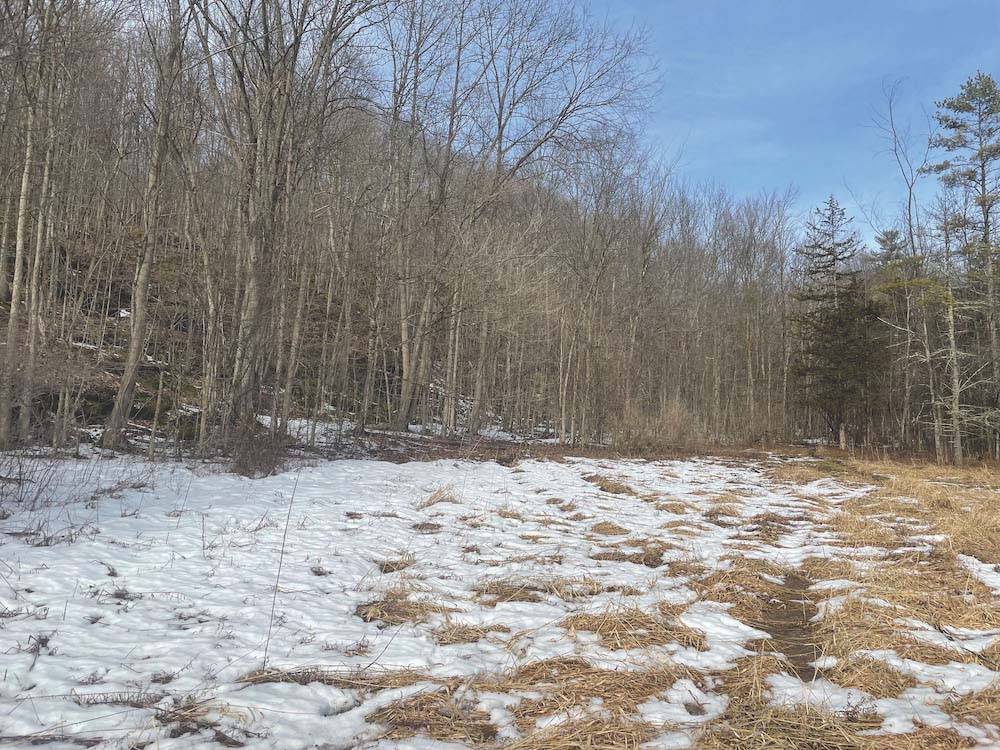 The Vermont Fish and Wildlife Department is putting $566,667 in grant money toward conserv … (read more)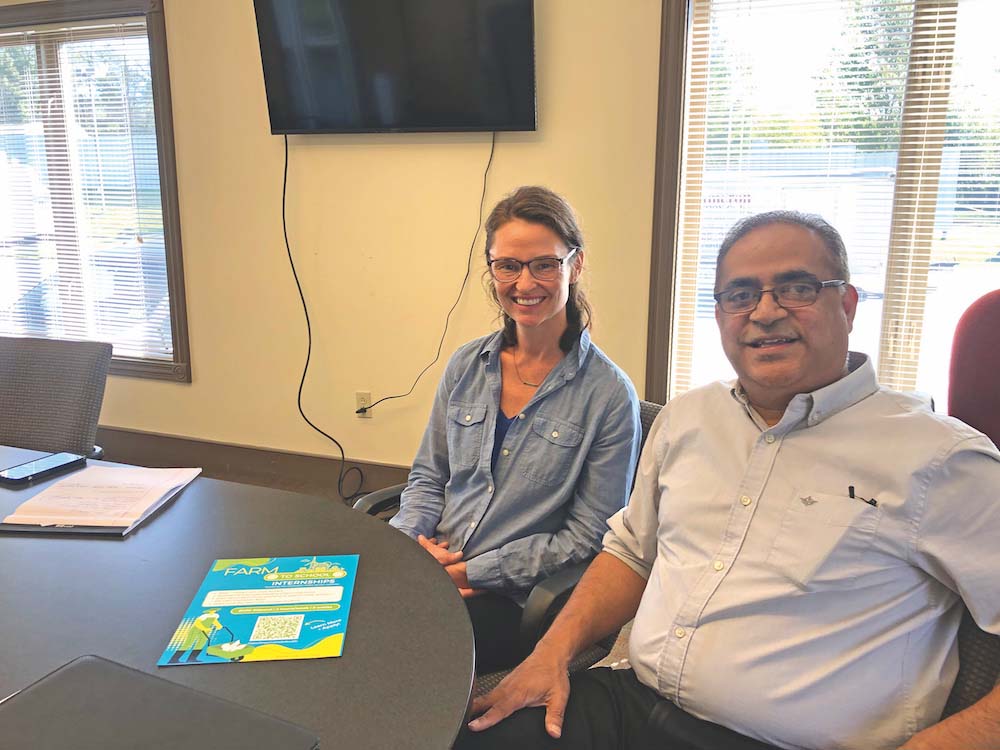 Like most things, the future of agriculture in Vermont lies in the hands of younger genera … (read more)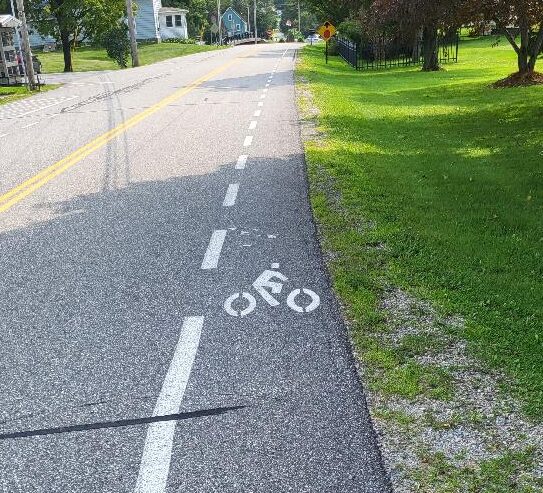 Local planners and a hired consultant this week unfurled Middlebury's first-ever "Bicycle … (read more)