Lincoln group defends MAUSD exit plan
LINCOLN — As of Wednesday morning, Aug. 18, 20% of Lincoln's registered voters had already cast their ballots in advance of the Aug. 24 vote on whether the town's community school should withdraw from the Mount Abraham Unified School District, according to Town Clerk Sally Ober.
The vote was scheduled by the Lincoln selectboard on July 13 in response to a petition filed by the group Save Community Schools.
Voter approval in Lincoln would constitute the first of many steps the town would have to go through to actually withdraw, including approval from the MAUSD's other four member towns and from the State Board of Education.
The movement has drawn criticism from some school board members who feel the process has been "rushed." One member at the board's annual retreat Monday night even suggested it was "undemocratic."
But members of Save Community Schools (SCS) say they've been working hard for a long time to find an acceptable place in the district for the Lincoln Community School amid what they know is a challenging financial climate.
The MAUSD, like many other state school districts, has struggled with declining enrollment and rising costs.
The folks who make up SCS first organized as "LCS Reimagined" in October 2020, Jim Warnock told the Independent during a group Zoom interview last week.
At the time, the school board's Facilities Feasibility Study Committee was wrapping up a report that identified school closure as one of several potential strategies for solving the district's financial woes.
"We were initially operating from the perspective of trying to problem-solve with the district in ways that would keep LCS open," Warnock said. "I had had a long phone conversation with (Superintendent) Patrick Reen discussing the value of taking an asset-based approach … an assessment of what's working well … as opposed to a deficit-based approach, which is, 'Oh, we've got a problem, let's close these small schools and consolidate everything.' "
LCS Reimagined focused on how the Lincoln school might be different, "as a way of surviving and moving forward in a new era of shrinking enrollments," Warnock said.
On Dec. 7, when Reen unveiled a consolidation plan that would in Phase One "repurpose" elementary schools in New Haven, Lincoln and Starksboro and bus their K-6 students to Bristol or Monkton, the Lincoln selectboard cried foul.
"Repurposing" was the same thing as "closing," said Paul Forlenza the next day. And towns had the right to vote on school closure.
According to the 2016 articles of agreement that created the MAUSD under Act 46, the district may not close any school without voter approval in the town hosting that school.
This is not boiler-plate language. It's a rare stipulation that does not exist in the Addison Central, Addison Northwest or many other Vermont school districts.
And many in the MAUSD believe it's what gave smaller-town voters the confidence to give up their own school boards.
The district articles are rather more murky about "repurposing," however.
An attorney subsequently hired by the town of Lincoln said it's the same as closing. An attorney for the MAUSD said "repurposing" was perfectly acceptable under the district's articles of agreement and did not trigger a school-closure vote in any town.
Many people in Lincoln thus feel that they have been fighting for more than nine months against what they see as an attempt by the school district to get around their voting rights.
Reen's proposal prompted so much controversy that instead of submitting it for a vote on Town Meeting Day 2021 the school board tabled Phase One and decided to solicit alternative proposals from the community.
So LCS Reimagined expanded its focus and changed its name to MAUSD Reimagined, Warnock explained.
On May 4, the group submitted a 62-page proposal to the district. Four other groups also submitted proposals.
"These community proposals were given a very specific set of criteria by the MAUSD board, and we spent a lot of time crafting them and giving a lot of consideration to those criteria." said MAUSD Reimagined co-author Andrew Furtsch during last week's Zoom interview.
But after soliciting proposals the board hired educational consultant Nate Levenson to help refine them so they could be compared with one another.
"Now we've learned that there will be all new criteria established," Furtsch said.
MAUSD Reimagined and other groups were disappointed that the process would now be changed and drawn out.
"The goal posts are being moved, so to speak," Furtsch said.
SCS echoed that sentiment in their Aug. 17 response to Levenson's summary of their work.
"The establishment of (new) assessment criteria after proposals have been submitted counters everything we know about effective pedagogy and really creates questions about the credibility of the entire process," they wrote.
The Independent will report on Levenson's work for a future story.
"Save Community Schools" was born, Warnock said, "when we saw a perfect storm, if you will, of a delayed timeline on the proposals, the hiring of a consultant to set up a rather ornate process for vetting those proposals, and the fast-tracked merger study committee."
The ANWSD-MAUSD Merger Study Committee emerged from Phase Two of Reen's Dec. 7 proposal, which the school board decided to pursue.
It has only begun meeting but critics note that it has statutory authority to present its recommendations directly to the Agency of Education for approval, bypassing the two school boards, one of which is busy evaluating community proposals submitted as alternatives to the one that gave birth to the committee.
Lincoln and Starksboro residents have also raised concerns about their rights to vote on school closure in the event the MAUSD articles of agreement are overwritten to create a new merged district.
"So we could see the writing on the wall," Warnock said.
Regardless of their name or stage of engagement with the district, the group has always had one overarching objective, Warnock said: "to keep our school open and alive and well."
For more information about Save Community Schools, visit savecommunityschools.org.
Reach Christopher Ross at [email protected].
More News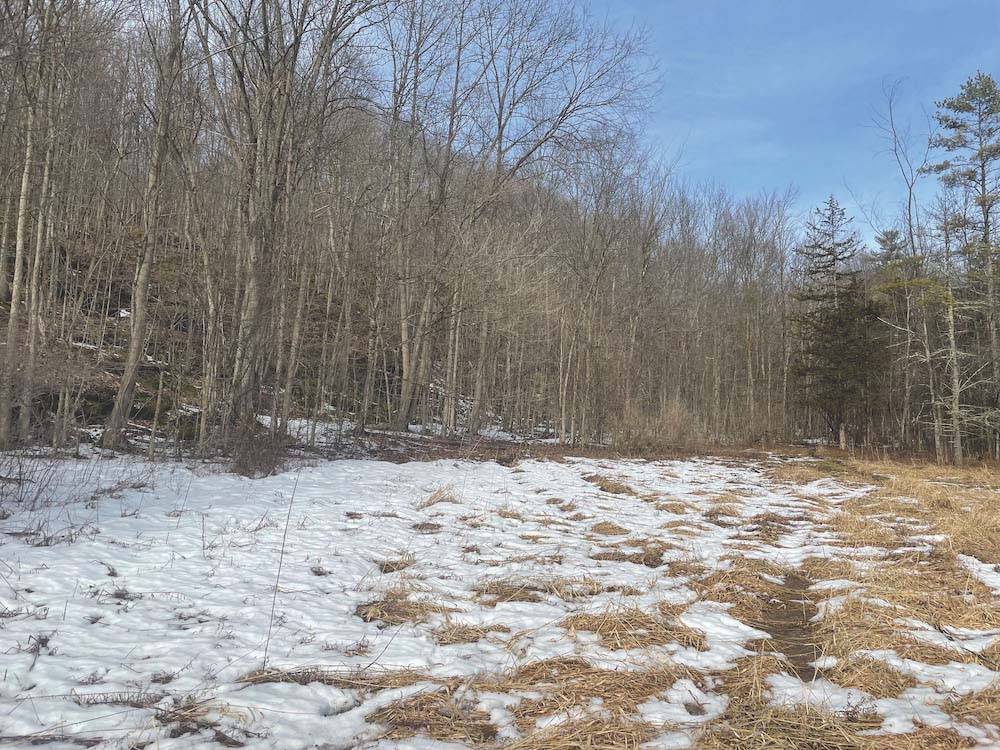 The Vermont Fish and Wildlife Department is putting $566,667 in grant money toward conserv … (read more)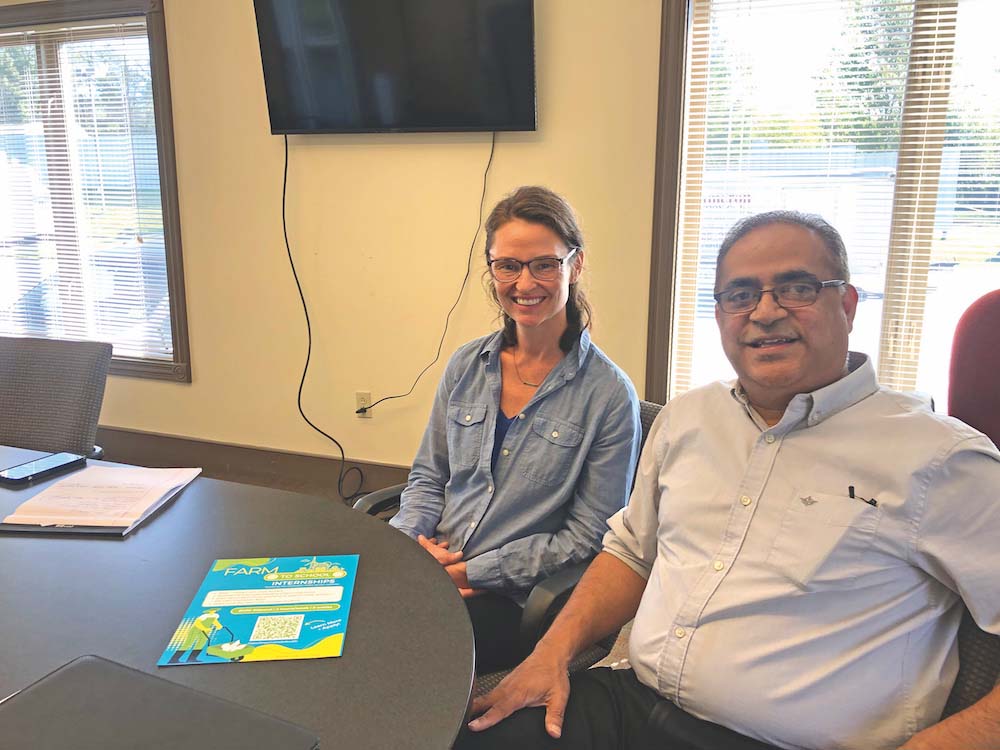 Like most things, the future of agriculture in Vermont lies in the hands of younger genera … (read more)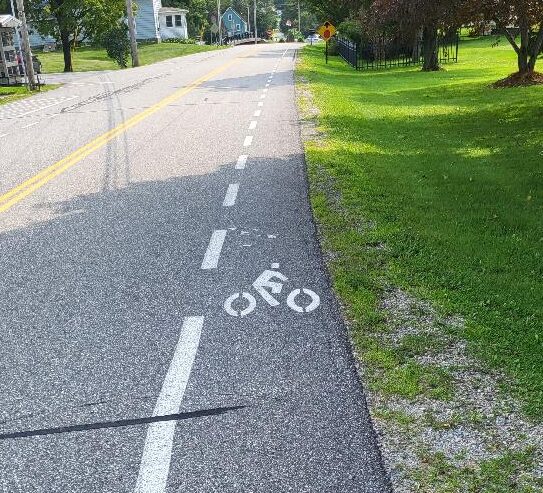 Local planners and a hired consultant this week unfurled Middlebury's first-ever "Bicycle … (read more)