1966 set the stage for today's school districts
Editor's note: This is the sixth in a series about the growing pains of Addison County schools in 1965-66 and the Vermont Commissioner of Education's ambitious plan to address them. Unless otherwise noted, quoted material is reproduced from the original Addison Independent articles and editorials of the time.
ADDISON COUNTY — Between 1965 and 1968, Addison County residents and local school boards held more than 40 votes related to mergers, expansions, construction bonds and the creation of a county-wide secondary school.
Sixteen of those were revotes on the same questions, often called for by the losing sides within hours of the ballots being counted. And six of those votes overturned previous decisions.
Such vigorous activity is proof that democracy was alive and well in Addison County in the mid-1960s.
It's also proof that making choices about our children's education was just as difficult back then as it is today.
Sometimes, though, it was more complicated than just making the right decisions.
For instance, during an 18-month period, New Haven residents voted five times on the issue of aligning with Bristol or Middlebury:
1. In May 1965 they agreed to form a union with Bristol, Lincoln, Monkton and Starksboro.
2. A month later they decided to seek admission to the Middlebury Union High School district.
3. The following summer they changed their mind about merging with Middlebury.
4. In August 1966 they again agreed to form a union with Bristol, Lincoln, Monkton and Starksboro.
5. That November they defeated an attempt to torpedo that union.
But New Haven voters weren't being fickle. Their original plan to form a 5-Town union was defeated in Starksboro. Their request to merge with Middlebury was at first approved by the State Board of Education, but that approval was later ruled out of order, and the board subsequently denied New Haven's request. The town's subsequent movement to realign with Bristol was stymied when the Board of Education changed its mind about the New Haven-Middlebury merger, even though that merger was no longer really on the table.
These reversals of fortune perpetuated conflict in the town, and the faction that favored merging with Middlebury continued fighting right up until the 5-Towns approved a bond for the construction of what would eventually become known as Mount Abraham Union High School.
There was another element, too, as Harold Farnsworth pointed out in his 1984 book "History of New Haven in Vermont":
"New Haven residents had argued sharply over the educational future of their children, almost as if spirited controversy were a way of easing the sadness of closing their local high school."
Beeman Academy, which opened in 1870 and was rebuilt after a fire destroyed the building in 1940, had become too expensive to operate.
It was time to let it go.
On May 20, 1967, Beeman held its final Junior-Senior prom.
"At 11 o'clock with a flurry of drum rolls, junior class advisor Gerald Barker announced the names of the Prince (Dwight Everest) and Princess (Earlene Bessette), who sought out the King (William Malloy) and Queen (Marianne Marsh)," the Independent reported.
Three weeks later Beeman Academy conferred its last high school diplomas.
The Beeman name still lives on, however, in New Haven's elementary school.
UNION DISTRICT 28
On June 9, 1966, the Board of Education finally approved a new union high school in Bristol, to serve the towns of Bristol, Lincoln and Monkton.
Things moved quickly at first.
"It took voters of Bristol, Lincoln and Monkton just 58 minutes … to go through a 14-article warning that organized Union School District 28," the Independent reported on Sept. 9, 1966. They elected a school board, approved construction of a junior-senior high school, hired an architect, scheduled a vote on admitting Starksboro and New Haven into the union … and even gave Vermont Education Commissioner Richard Gibboney a standing ovation.
Over the next couple of months UD-28 officials considered six Bristol locations for a new school and finally decided on the Bristol airport, which required the lowest transportation costs and offered proximity to the 13-acre Bristol Recreation Club fields.
"It was pointed out by the State Aeronautics Department that Bristol would not be impaired by the loss of the airfield," the Independent reported on Dec. 12, 1966.
Bristol voters overwhelmingly approved the sale of the airport to the new school district.
Weeks later, however, 80 town residents filed a petition circulated by Phillips Benedict, Carl Smith and Lester Coffin to rescind that vote, citing, among other things, "the advantages of having an airport."
Bristol at the time had about 2,600 residents.
While Bristol scheduled a second vote on the airport sale, a faction of Bristol and New Haven voters were gearing up to oppose the Legislature's final approval of the union and its school.
All this wrangling led to a delay in voting on the school construction bond, the Independent reported on Feb. 3, 1967.
Elsewhere in that issue, the Independent noted that Addison County had lost its first soldier in the Vietnam War: Lance Cpl. Nelson Rivers, 19, of Monkton, had been killed in action on Jan. 26 in Ghuloi, Vietnam.
BUILDING MOUNT ABE
In April 1967, after withstanding challenges to its formation, UD-28 sought and received voter approval of a $2.12 million bond for the construction of a high school on the Bristol airport site.
The $3 million school would have 22 classrooms, divisible into smaller units by movable partitions; a 676-seat auditorium, also divisible; and a $150,000 indoor swimming pool.
By the end of the year, nearly 85% of the framework for the classroom wing of the school had been built. And a name for the school was about to be submitted to district voters for approval: Mount Abraham.
After a series of financial and construction delays the high school had a soft opening in the fall of 1968, and students attended class with construction still happening elsewhere in the building, but by the spring of 1969, Mount Abe was getting its finishing touches.
A few months later, the 113-year-old Bristol High School — once known as the "Bristol Library and Scientific Institute" — was demolished. Only a section at the rear of the building remained, to house grades 4-6 from the nearby Mountain Street elementary school.
SHOREHAM CLOSES
Meanwhile, in the run-up to July 1, 1967, when new state education standards were set to go into effect, the Shoreham High School board had applied for a six- or 12-month waiver, and State Board of Education Chair Harold Raynolds urged that it be granted.
But Education Commissioner Richard Gibboney insisted the school "falls far short of the educational space requirements," so the board stamped it as "unapproved."
Gov. Philip Hoff criticized the decision and said the Board of Education should have identified — and helped — potentially "weak" schools long before now.
The decision stung Shoreham residents, not least because after more than a dozen years of proudly refusing to close their school, they had recently given in and approved a plan to seek admission to Middlebury Union High School.
But the MUHS board had rejected Shoreham's bid because of overcrowding in Middlebury, and Shoreham had to organize yet another vote to seek admission to MUHS for the year after that.
Finally, by the summer of 1968, the path was set for Shoreham's 100 high school students to attend MUHS the following fall.
In June 1969, Shoreham held a weekend-long celebration of its high school, which was closing after 154 years.
MIDDLEBURY EXPANDS
At the beginning of the 1966-67 school year, enrollment in Addison Central schools, which now included Shoreham's elementary and high schools, climbed to a record 2,045 students. (In 2020-2021 it was 1,752.)
The biggest increase came at the Middlebury Elementary School, which now had nearly 600 students, up from 528 the year before. Thanks to voter approval the previous spring, the school was getting an addition, which included two new classrooms and a library.
Middlebury Union High School, on the other hand, wasn't so lucky.
Despite overcrowding and pleading by school officials, MUHS voters had twice rejected construction bonds that would expand the school.
In September, hoping to advance the cause, the Independent began publishing a series of architectural plans for the proposed addition to Middlebury Union High School, with textual material prepared by the MUHS board.
But in December MUHS voters rejected the bond again, this time by a single vote.
A revote was immediately scheduled for January 1967 and the bond was defeated for a fourth time.
School officials whittled away at their original plan, reducing the square footage by 39% and slashing the bond in half.
Finally, in June, on the fifth try, the bond passed.
Construction began the following spring.
At the same time, on the other side of Route 7, workers had begun laying pipe for what would become known as Buttolph Acres on the former fairgrounds.
And farther south, in Brandon, Otter Valley Union High School, which had been built for 650 students, acquired new trailer classrooms so that it could accommodate its enrollment of 700.
MARY HOGAN
In June 1970 the Middlebury Elementary School community honored its principal of 15 years by naming the school after her.
"It seems like a dream," said Mary Hogan, as dozens of youngsters crowded around her in the all-purpose room.
A plaque outside that room reads, "This school is named in honor of Mary E. Hogan whose love, understanding, wisdom, imagination, patience and dedication have guided and inspired children, teachers and parents of Middlebury for the past 22 years."
VOCATIONAL CENTER
In 1971 the center that would eventually become known as the Patricia A. Hannaford Career Center formally opened, but its creation, too, had been fraught with conflict.
Middlebury had been designated in 1965 to host the future center, but after discussions in 1966 about the possibility of building a county-wide education center in New Haven, school officials in Bristol and Vergennes wanted Middlebury's vocational center to be built in New Haven.
They took their case to the State Board of Education, which was sympathetic at first, but they eventually lost their case.
In January 1970 Middlebury won approval to build a $2 million, 59,000-square-foot center a stone's throw southeast from MUHS.
That center now serves 17 towns in Addison County.
GOODBYE TO GIBBONEY
In September 1966, three months after Addison County school boards rejected Vermont Education Commissioner Richard Gibboney's proposal to create a single county-wide high school in New Haven, the Independent reported that Gibboney had been put on "probation," pending a full review of his administration.
"Gibboney received a vote of no-confidence at a secret meeting (of the State Board of Education) two months ago, but that vote was rescinded at a second secret meeting," according to the Independent.
In July 1967 the paper discovered that Gibboney had quietly resigned a few weeks before.
The commissioner's most recent decision in the county had been to condemn Shoreham High School as "unapproved," and the Independent was not sorry to see him go.
"Vermont school affairs have been conducted on a local level for years and the attempt by the state to take over, set up drastic guide lines and control education never did set well with most Vermonters," the editor wrote on July 7. "Out of the mess we got a few good things done but on the whole education in Vermont has been set back."
Gibboney went on to become a prominent and well-respected educator, writing several books and teaching at the University of Pennsylvania.
SET IN STONE?
By the time Addison County schools opened in the fall of 1971, towns had established secondary school relationships that would persist for the next 50 years.
Mount Abraham Union High School still serves the towns of Bristol, Lincoln, Monkton, New Haven and Starksboro.
Middlebury Union High School still serves the towns of Bridport, Cornwall, Middlebury, Ripton, Salisbury, Shoreham and Weybridge.
Vergennes Union High School still serves the communities of Addison, Ferrisburgh, Panton, Waltham and Vergennes.
For now.
Ripton will leave the other six towns in its school district next year. Other towns are considering leaving their districts.
Discussions in the past couple of years have pointed toward consolidation and merging as well as withdrawal and independence.
Reach Christopher Ross at [email protected].
More News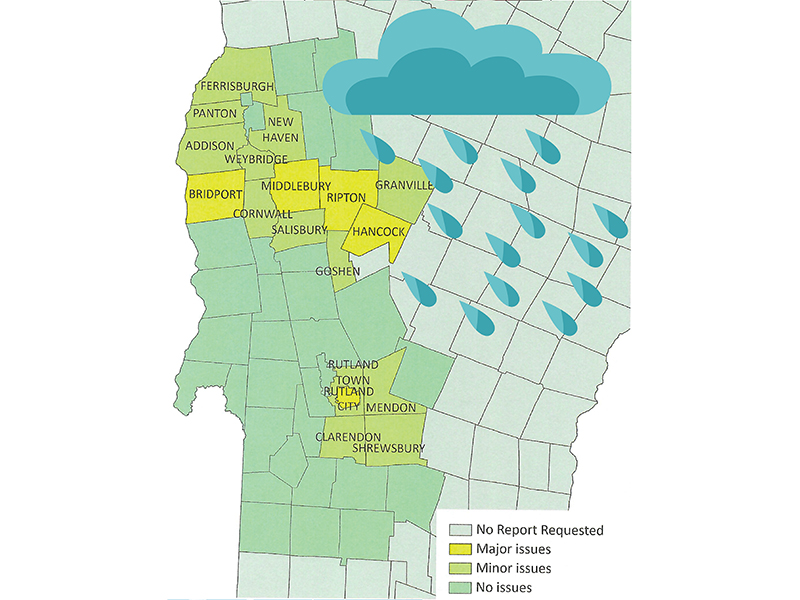 Local towns may get federal money to pay for more than a million dollars in cleanup and re … (read more)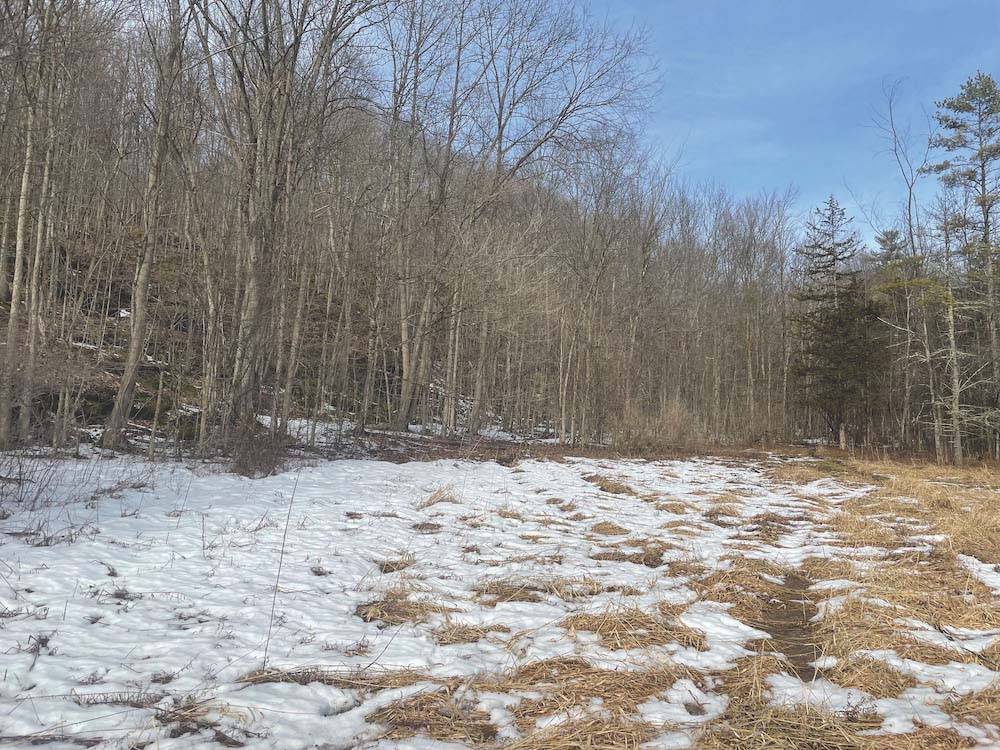 The Vermont Fish and Wildlife Department is putting $566,667 in grant money toward conserv … (read more)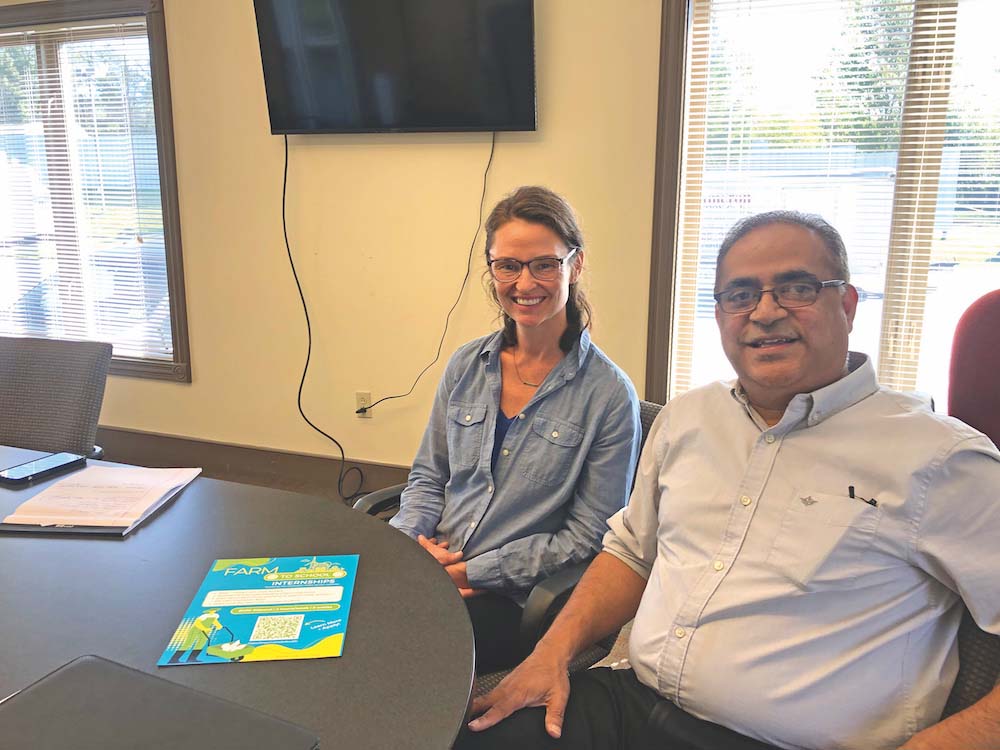 Like most things, the future of agriculture in Vermont lies in the hands of younger genera … (read more)