New Haven tax rate plummets
NEW HAVEN — A budget surplus due in large part to COVID-related project delays has led to a significant decrease in New Haven's property tax rate for the coming year.
On July 20 the selectboard set the FY 2021 municipal tax rate at $0.3693 per $100 of assessed property value — a decrease of $0.1374, or 27%, from FY 2020. The new rate is also 12% lower than the FY 2019 rate.
"We couldn't get to several planned projects because of COVID, so we didn't spend as much money as we anticipated," said selectboard Chair John Roleau. "Plus we had fewer office expenses with everyone working from home. There was just less town business."
In addition to pressing pause on various road projects, New Haven officials also put off planned improvements to the town hall, which included adding wheelchair access, replacing the entry roof and gutters, getting new doors and re-grading the lot, according to Town Administrator Aaron Brown.
New Haven's school taxes went up only slightly, so residents should see sizable savings on their tax bills in the coming year.
The residential education tax rate for FY 2022 increased by $0.0026, or 0.1%, to $1.7801.
The nonresidential education tax rate increased by $0.0223, or 1.2%, to $1.7633.
In total, the property tax rate for New Haven residents is $2.1494, a decrease of $0.1348, or 5.9%. The nonresidential overall rate decreased by $0.1151, or 5.1%, to $2.1326.
New Haven's common level of appraisal (CLA), as reported by the Vermont Department of Taxes, decreased by 2.09 points to 91.42.
Residents paying on the full value of their property will see a decrease of $134.80 per $100,000 of assessed value. Nonresidents will see a total decrease of $115.10 per $100,000 of assessed value.
Residents who pay based on their incomes are very likely to receive prebates for a portion of their school tax bills, and some will also receive municipal tax credits, further reducing their bills. As many as three-quarters of town residents may receive such discounts in any given year.
New Haven's town tax rate will likely come as a welcome relief after the past two years.
The municipal rate increased from 29 cents in 2018, to 42 cents in 2019, to 51 cents in 2020, providing town gadflies and others with plenty to gripe about.
But each change had been occasioned by a one-time scenario or event, Roleau said. In 2020 it was a one-time school payment. Since then, of course, it's been COVID.
At this point, Roleau said, "we're going to carry on as if next year is going to be normal, which means we will continue to try to plan for this year's projects as well as last year's."
Reach Christopher Ross at [email protected].
More News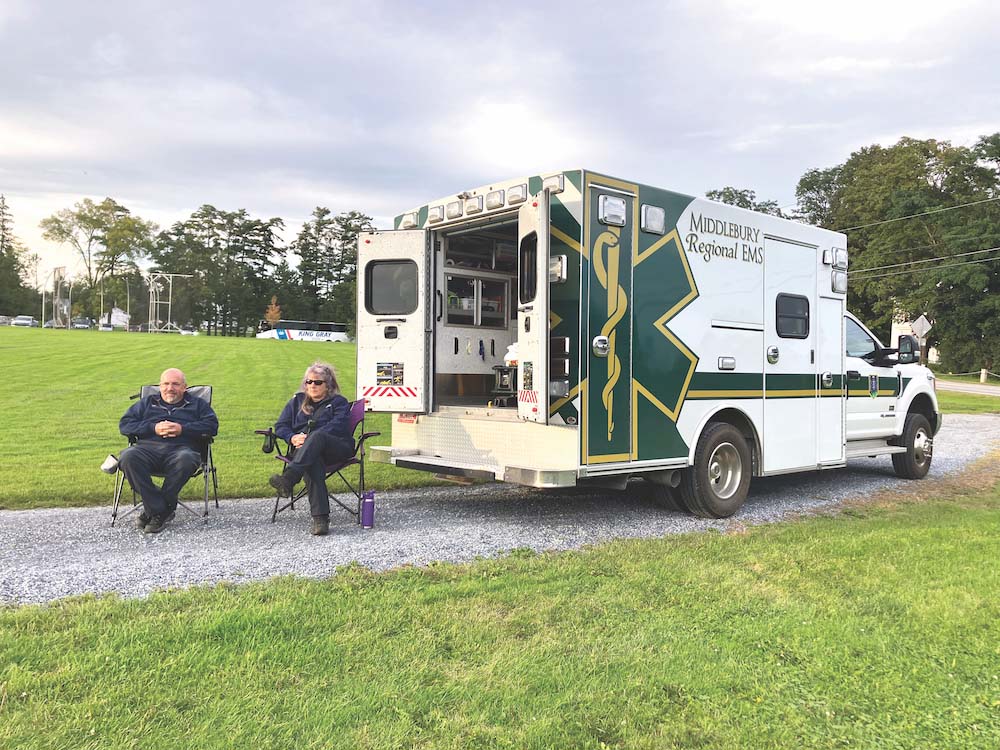 Middlebury Regional Emergency Medical Services wants to eliminate its annual Town Meeting … (read more)
Middlebury police are investigating the death of a Middlebury College junior and say the p … (read more)
In the course of her almost 101 years on Earth, Vergennes resident Margaret Clifford, bett … (read more)