Cannabis board gets local input
I'm hoping cannabis will give me a chance to bring my farm back to life. I don't want a Ferarri, I just want a clean, functioning farm again. Farmers are a dying breed. You can't survive anymore without a thousand head of cattle.
— Randy Russell
BRISTOL — Despite a limited budget and a four-month delay in the appointment of its membership, the Vermont Cannabis Control Board is still aiming to complete its initial work in time to allow the state's first retail, adult-use marijuana shops to open next year.
The Cannabis Control Board, or CCB, was created when Vermont legalized retail sales of adult-use marijuana last year. Its job is to establish and administer a regulatory system for commercial cannabis growers, wholesalers, product manufacturers, retailers and testing labs.
To meet its deadlines, the board will have to tackle "a staggering number of staggeringly complex issues," said Executive Director Brynn Hare during a panel discussion this past Friday afternoon at Leaning Barn VT Hemp Company in Bristol.
And it's going to need input from the cannabis community, said Commissioner Kyle Harris.
"We totally understand that a lot of you have the institutional knowledge, the institutional expertise when it comes to cannabis broadly," he told his Bristol audience.
The board, which has been meeting weekly since June, has outlined and heard testimony on several key priorities, including fostering an equitable marketplace with special consideration for businesses owned by women and people of color.
Friday's discussion in Bristol, which drew more than 75 people from around Vermont, including many from Addison County, focused mostly on one priority in particular: promoting small growers.
"We need to protect Vermont from the corporatocracy," said Lincoln resident Erika French. "They're going to come in and siphon money out of here."
"They're already here!" someone said from the back.
Earlier this month, High Fidelity, the company that owns two of Vermont's five medical marijuana dispensaries, announced it would merge with Toronto-based Slang Worldwide, which as of Tuesday morning had a market capitalization of nearly $100 million and which was described last fall by greenmarketreport.com as being on a "shopping binge."
In the past year Slang has made cannabis-related acquisitions in Colorado and Oregon, as well.
According to a company press release, the "merger includes retail, distribution and cultivation capabilities in (Vermont's) limited license market where adult-use sales are expected to reach up to $230 million."
Slang hopes to secure a large portion of that market by spending $25 million now to expand the workforce and capacity of High Fidelity's dispensaries, which until June were called the Champlain Valley Dispensary (Burlington) and Southern Vermont Wellness (Brattleboro and Middlebury), but which now operate under the same name: CeresMED.
Slang/High Fidelity expect to complete a 50,000-square-foot expansion of their operations by next year, the press release said.
Frustrations among some of Vermont's potential small cannabis businessowners are running high as a result.
Not only will they have to compete with large corporate entities like Slang (Vermont's other three medical marijuana dispensaries are also owned by out-of-state companies), but they will also have to wait while those corporations get themselves established in the marketplace.
By law, only the dispensaries will be allowed to open retail adult-use marijuana shops in October 2022.
Everyone else has to wait for five months.
Many at the Bristol meeting wondered how the board planned to promote small growers under those circumstances.
"We're going to create a regulatory foundation that helps Vermonters thrive in this marketplace," Harris said. "But," he acknowledged, "we can't control every aspect of market dynamics."
DIRECT TO CONSUMER
Growers should be allowed to sell directly to consumers, said Greg Newman, who owns and operates Emerald Rose Grows in Bristol.
"Farm-direct sales would level the playing field with people like Slang and Pure Leaf that have money to throw around," Newman said. The comment drew applause from the audience.
The idea is on the CCB's radar, Harris said, but "there hasn't been a jurisdiction in the United States that has moved in this direction. That doesn't mean Vermont can't be a leader here, it just means we need to hear from a lot of different folks, so we can make an informed decision."
Shelburne resident David Sobel requested that the board create a framework for Vermont small businesses to make high-quality foods using cannabis, "so they don't need tens of thousands of dollars to start and don't need a line of chemists."
The sorts of products that are currently available to consumers in other states are "junk," Sobel said.
"It would be wonderful if bakers could start a small cottage industry that had a Vermont seal on it, and got a reputation, because once the feds approve (cannabis), the junk is just going to pile in."
Sobel's comment drew more applause.
It also got the attention of New Haven native and 2018 Mount Abraham Union High School grad Martha Bruhl, who's been toying with the idea of starting a cannabis edibles business.
"As a young person I don't have a lot of money to start a business," Bruhl told the Independent after the meeting, "so I'm hoping to start small," perhaps in her home kitchen.
Bruhl, who now lives in Burlington, knows more about baking than about cannabis at this point, but she's been experimenting with various recipes, sharing the results with people and soliciting feedback.
Right now her favorite recipe is a tossup between lemon shortbread cookies and red velvet whoopie pies, she said in a subsequent email.
"I have quite the sweet tooth and tend to play around with desserts quite often, but I'm looking forward to getting ideas from customers about their favorite recipes and turning them into edibles."
GOOD TURNOUT
Panel moderator Dave Silberman, a leading figure in Vermont's movement to legalize cannabis, encouraged people to get involved and make their voices heard during the cannabis rule-making process.
"If you show up and you have something to say you'll be heard," Silberman said. "I encourage people to participate to the extent you're able. You don't need to hire a lawyer or be a lobbyist. This board wants your input. They don't know what you know."
After the meeting, Silberman said he was pleased with the turnout.
"It proves what I've been saying all along: that there is wide community interest in developing responsible cannabis businesses of all types: bakers, consultants, they run the whole gamut," he said. "But we need to find a way to plug them into the process, so the rules are written with them in mind and so that they're not starting behind the eight ball when this all gets going."
Silberman is optimistic about the CCB, he said.
"These people are eager to collaborate with the public, and I can see that in the work they're doing and their efforts to get out into the community and seek input."
The meeting's host, Randy Russell, who owns and operates Leaning Barn VT, was more circumspect.
"I'm hoping cannabis will give me a chance to bring my farm back to life," he said. "I don't want a Ferarri, I just want a clean, functioning farm again. Farmers are a dying breed. You can't survive anymore without a thousand head of cattle."
Russell was in Maine in 2016 when that state legalized cannabis.
"When they first legalized it, there were long lines at the grow equipment dealers," he recalled.
Most of that equipment eventually ended up on Craigslist.
"People weren't prepared," he said. "They didn't organically treat their plants, they had mold, mites and other things they didn't anticipate."
Three-quarters of the people who make a go in Vermont's cannabis marketplace will probably fail, he said.
"That's just the way it is."
For more information about the CCB, visit ccb.vermont.gov.
Reach Christopher Ross at [email protected].
More News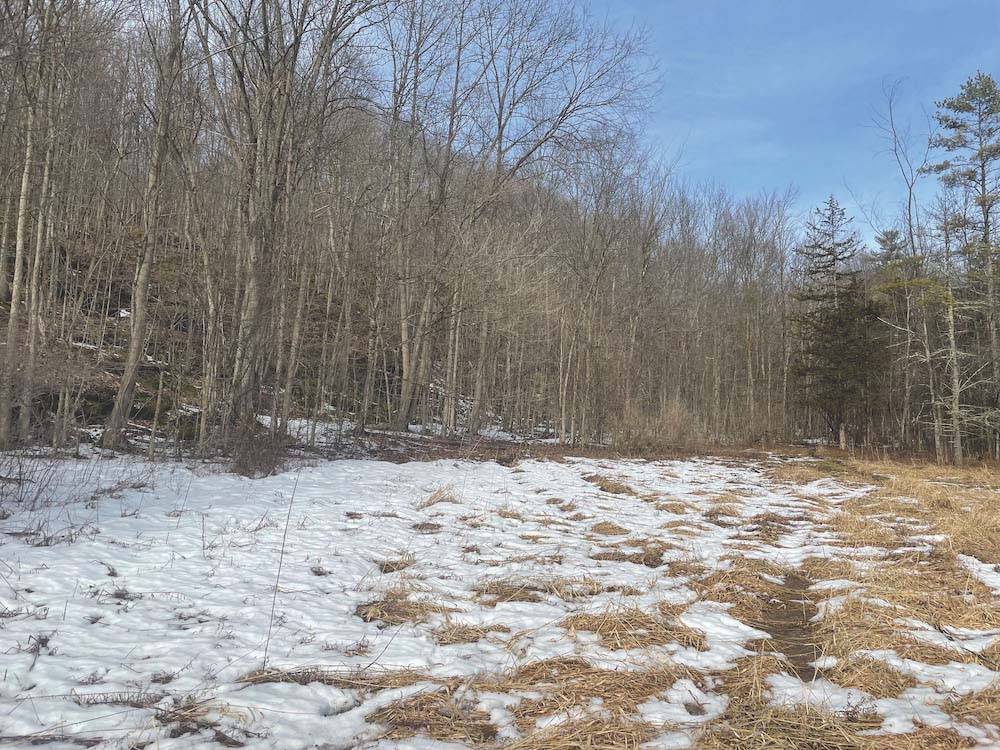 The Vermont Fish and Wildlife Department is putting $566,667 in grant money toward conserv … (read more)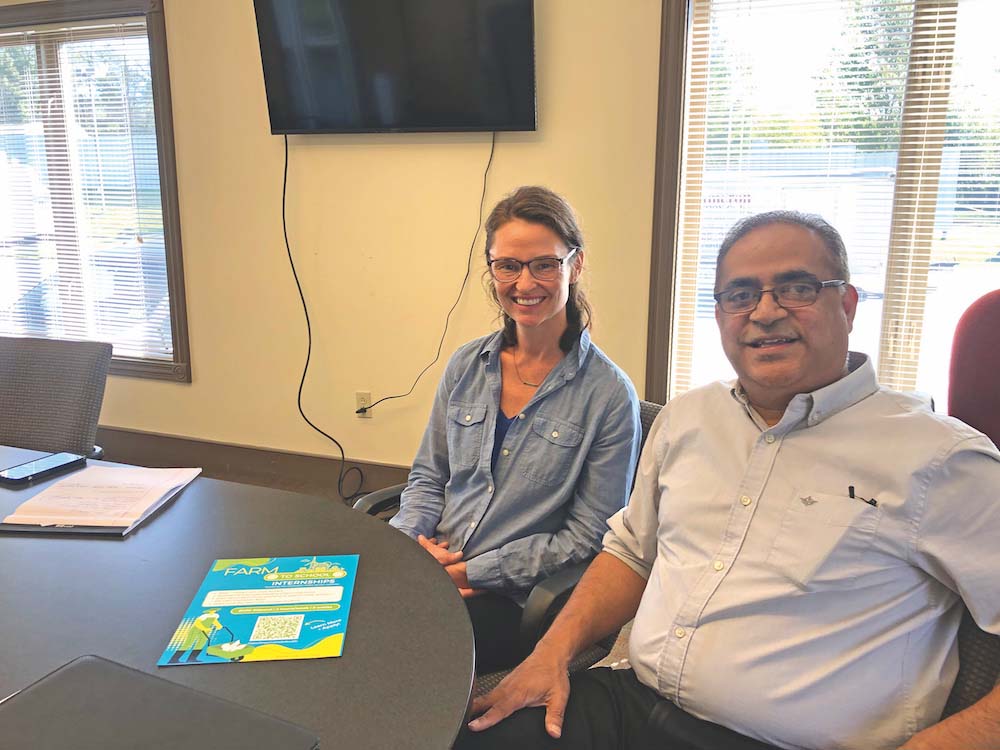 Like most things, the future of agriculture in Vermont lies in the hands of younger genera … (read more)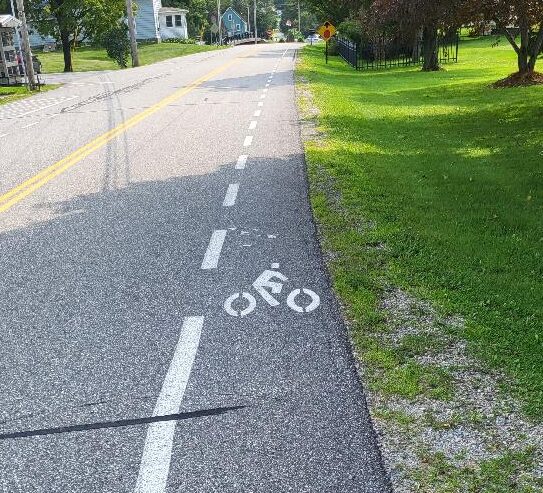 Local planners and a hired consultant this week unfurled Middlebury's first-ever "Bicycle … (read more)