County drivers place high at Devil's Bowl
WEST HAVEN — Rain wiped out dirt-track racing this past weekend at Devil's Bowl Speedway, leaving unchanged tight standings in many series standings as the race track's season passes its midway point — including two led by Addison County drivers.
The closest of the weekly divisions is the Mini Stocks, where Ripton's Chris Sumner (506 points) holds a six-point edge over Craig Kirby, with Orwell's Daryl Gebo 24 points off the lead. Gebo holds a big lead in the series' Rookie of the Year standings.
The Limited Sportsman division has even more drivers bunched up in the point standings going into action scheduled for this Saturday.
Middlebury's Austin Comes leads with 468 points, but the most recent race winner, Beau Reeves of Plattsburgh, is just eight points back. And Evan Roberts and Bridport's Troy Audet are only one and two points off Reeves' total, respectively.
The largest margin is in the top Sportsman Modified division, where defending champion Demetrios Drellos of New York's total of 564 points leads by 76 over Brandon's Vince Quenneville (488). Middlebury's Justin Comes is in striking distance at 460, and Orwell's Tim LaDuc (443) is in fourth.
In the Sportsman Modified Rookie standings Castleton's Johnny Bruno leads Shoreham's Anthony Warren, 397-357.
Fair Haven's Chris Murray (599) holds a 38-point lead in the Super Stock standings over New York's Paul Braymer, Addison's Chuck Bradford (525) is in third, and Orwell's Ron Alger (426) is in fifth. Bradford has a huge edge in the series Rookie standings.
Orwell's Ray Hanson remains in the driver's seat of the Mini Sprint standings with 638 points. He is 61 points clear of Monkton's Kaidin White in second place. Bridport's Gage Provencher stands in fourth with 491 points, good for a 70-point lead in the series Rookie standings.
More News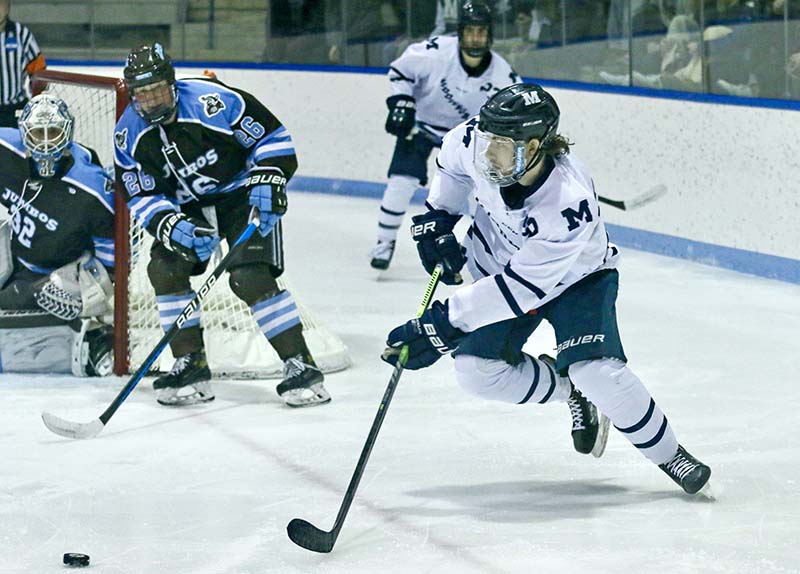 Middlebury College men's hockey surged passed Conn College before falling to Tufts this pa … (read more)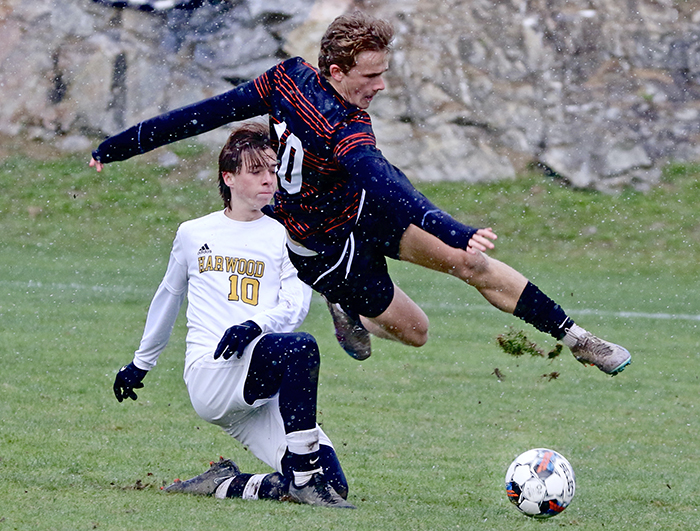 Seven local high school boys' soccer players were named to the Division II or III All-Stat … (read more)
Five area high school girls' soccer players were named either Division I or D-II All-State … (read more)