Basin Harbor has 'gangbuster' summer planned
We're really pleased with the outlook. Between all the weddings that have moved and the groups that have booked, I think the fall will be busy, too.
— Basin Harbor's Pennie Beach
FERRISBURGH — Pennie Beach summed up the outlook for the summer of 2021 at Basin Harbor one word: "Gangbusters."
Thirty-two weddings are on the docket at the beautiful, 700-acre resort and boat club on the shores of Lake Champlain in Ferrisburgh.
Beach, a fourth-generation host who with her brother Bob owns and operate Basin Harbor, anticipates one or two weddings almost every weekend into the fall.
Customers — whether they are out-of-town, overnight guests or locals looking to dine out or play a round of golf — will be able to enjoy virtually all amenities without restrictions.
 "We are bound by the state's guidelines, but it looks like there won't be any restrictions on the number of people dining," Pennie Beach said. "People seem to have no hesitancy whatsoever sitting in a restaurant close to other tables."
Basin Harbor isn't requiring guests to show proof of a vaccination prior to booking, and face coverings aren't mandated.
Staff who are vaccinated won't need to wear masks, but those who haven't had their shot will be asked to do so, according to Beach, who said the vast majority of her employees are all set in that regard.
What a difference a year and a liberating vaccination can make.
Early in the spring of 2020, Basin Harbor officials were seeing their summer season slip away in wake of state and federal health guidelines related to the then-mysterious COVID-19 pandemic.
Social distancing and other mandates forced cancellation or postponement of around 35 weddings that had been scheduled at Basin Harbor.
"We were not happy," Beach said.
"We contemplated not opening at all, but we figured we'd lose completely too much money that way."
But the advent and dispersal of COVID-19 vaccines is giving Basin Harbor — and indeed the entire state's hospitality industry — a huge shot in the arm after an extended pandemic-induced malaise.
"Time heals everything," Beach said. "People just can't wait to get here this year."
Indeed, Basin Harbor currently has few vacancies left for this July and August for its 74 cottages and numerous guest rooms.
"We're really pleased with the outlook," Beach said. "Between all the weddings that have moved and the groups that have booked, I think the fall will be busy, too."
Beach gave a shout-out to the Vermont Department of Health for holding an abundance of vaccination clinics — including one at Basin Harbor's Red Mill restaurant in early June. This allowed Basin Harbor guests and employees convenient access.
"We weren't happy at Basin Harbor with the way the governor shut things down last spring, but in retrospect, he absolutely made the right decision," Beach said.
Last year's pandemic restrictions placed everyone, including inns, hotels and resorts, in a tough spot. Many bookings had to be deleted from the ledger.
"Everyone wanted to be married in 2020, because it was an auspicious year — but not in the way they thought," Beach noted.
Vermont Department of Health and CDC rules on indoor dining took their toll Basin Harbor's complement of restaurants, including Ardelia's and The Red Mill.
"We were not able to open for dinner in Ardelia's, our upscale dining room, but we served breakfast there," she said. "We were able to serve at the Red Mill, outdoors, with a couple of tents to facilitate that. We were allowed 25% interior occupancy, but no one wanted to be inside anyway."
But Basin Harbor had an advantage over most hospitality venues during the pandemic: Its cottages, which gave guests a resort experience while cocooned in their family pods. This made Basin Harbor a hot ticket among people wanting to get away from home during the pandemic — so long as they adhered to quarantining if they were from out of state. The Beaches saw a lot of business from Vermonters who didn't have to worry about the quarantine rule.
Another Basin Harbor asset — the lake and boating opportunities in the great outdoors that people could enjoy while socially distanced.
"There was so much interest in boating that Tom's Marine (off Basin Harbor Road) sold their whole year's worth of boat (rentals) by April last year," Beach said. "Everybody was boating; there weren't that many places to go.
"Things went along, and we got through it somehow."
With vaccination rates climbing in Vermont and other states, Beach said tourists and longtime customers are set to flock to their favorite destinations.
HOSPITALITY STAFFING
Beach acknowledged Basin Harbor, like virtually all of the hospitality industry, has had a challenge finding enough workers due to the tight labor market during the pandemic. The business has historically culled much of its workforce through the federal H2B and J1 visa guest worker programs, but that won't be the case this year. Beach explained there was an early application process for those programs, and the uncertainly of the pandemic made it imprudent to opt-in for such an expense while COVID cases were still abundant.
Still, Beach stressed Basin Harbor has enough workers to fully operate.
"We've reached out everywhere we can think of," she said. "We've got people here from all over the U.S. We're constantly beating the bushes, talking to anyone we can think of, anywhere. But of course everyone is in the same boat, and not only hospitality people."
The reality is, people in hospitality will have to work especially hard this year, and customers will need to recognize the staffing challenges, she said.
"People are going to have to be really patient when they go out to dinner now, anywhere," Beach aid. "There just aren't enough people to make it work like it should."
More News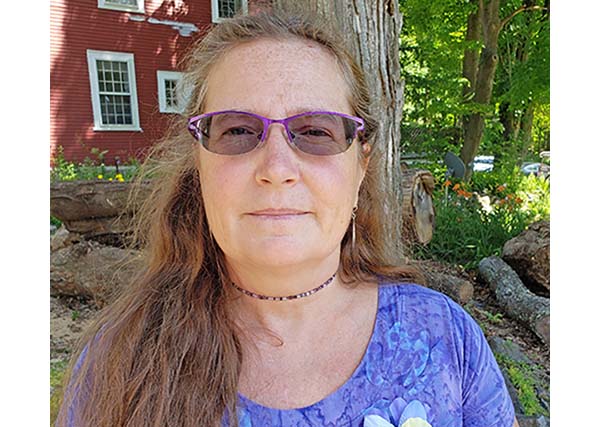 Learn about the disease in a documentary film by a local woman who knows first hand. Plus … (read more)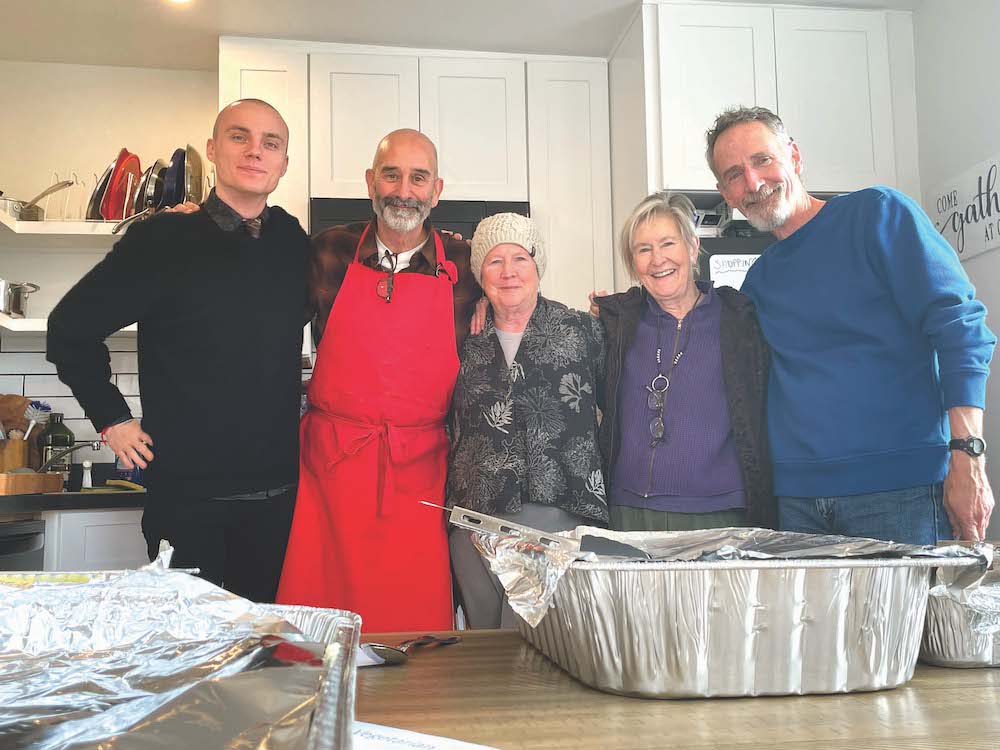 This past Thanksgiving, Nov. 23, saw almost 60 people converge upon the 1,400-square-foot … (read more)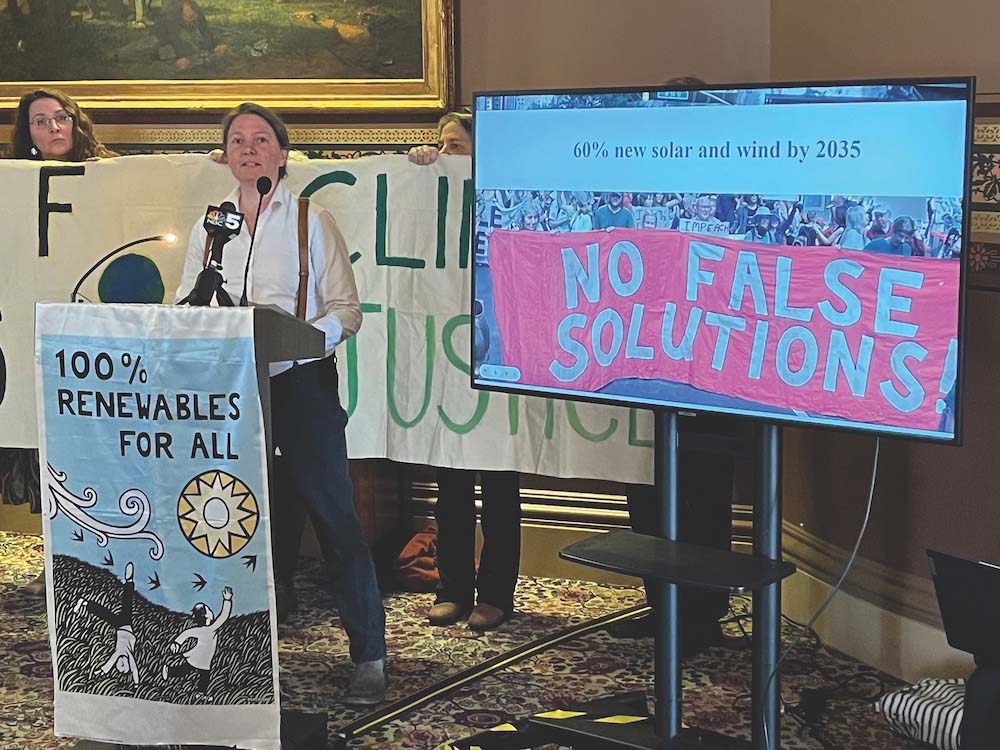 Two state lawmakers are urging Addison County folks not to ease up on efforts to battle cl … (read more)