Lincoln news for May 27
LINCOLN — On Saturday, May 29, the library will be having their annual plant sale from 9 a.m. to 1 p.m. This event will be held rain or shine. Stop by and get some great plants. If you have any plants to donate, please contact Grace Freeman at the library.
The Walter Sessions will feature Fern Maddie on Saturday, June 18, at 7 p.m. Fern Maddie is a banjoist, singer-songwriter, and storyteller, exploring the intersections of traditional music, sacred ecology, and ancestral story keeping. This event will be live-streamed from Burnham Hall and can be watched at neatbristol.com.
The Lincoln Conservation Commission will hold its annual roadside poison parsnip pull on Saturday, June 26. Depending on the weather, the start time will be at 8 a.m. or 9 a.m. at the ball field pavilion. Volunteers will remove parsnip and other invasive exotic plants to give indigenous plants room to grow, and thereby promote biodiversity. Invasive species are those that take over whole areas and prevent other plants from growing. A good example is the Japanese knotweed that is crowding the banks of the New Haven River where willow, alder, sumac, elm and many other woody and herbaceous plant species once grew. Unfortunately, knotweed is difficult to eradicate. Parsnip is much easier! Burns from the plant are easily avoided by simply covering your skin. Gloves will be provided for those who don't have their own.
A delicious lunch will also be provided for participants. COVID guidelines will be followed. Anyone who is fully vaccinated is welcome to eat and socialize at the picnic tables at the pavilion. Others can take their lunches to a pleasant spot of their choosing. Save the date, and we look forward to seeing you there!
Until next time …You Are What You Do, Not What You Say You'll Do. The Moments We Think We Can't Are The Opportunities To Prove We Can. Positive Anything Is Better Than Negative Nothing.
More News
Blasting ledge could begin on Monday in Vergennes as work on the $25 million Vergennes Gra … (read more)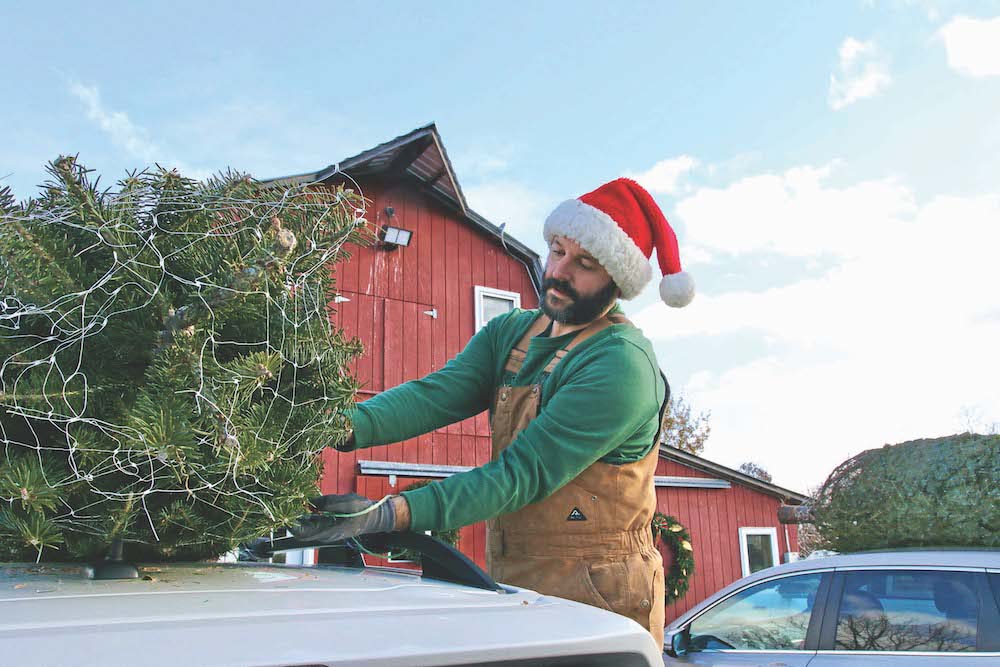 With the holiday season underway, county Christmas tree farms have begun welcoming visitor … (read more)
As the Middlebury Snowbowl prepares for opening day this Saturday, Dec. 9, loyal skiers an … (read more)