High school seniors to get a last hurrah
ADDISON COUNTY — After enduring nearly 15 months of COVID-19 restrictions, from masks and social distancing to remote and hybrid classes, local high schools are on the verge of having an almost "normal" graduation season.
According to new guidelines released by the Vermont Agency of Education on April 23, schools may host indoor proms, in-person commencement ceremonies and other end-of-the-year activities, as long as they follow certain public health protocols. Officials at Mount Abraham, Vergennes and Middlebury union high schools will all be offering in-person, career-closing events for seniors next month, such as a proper commencement ceremony, prom and Project Graduation.
Mount Abe Principal Shannon Warden is excited for her students.
"We're looking forward to having something more traditional for graduation this year," she said.
MUHS Principal Justin Campbell said the return to in-person, year-end festivities is being made possible by the CDC's and Vermont Department of Health's recent relaxing of social distancing and gathering protocols. As of Tuesday, 71% of Vermonters 16 and older had received at least one COVID-19 vaccination. Addison County is leading the state with a 79% vaccination rate.
While elementary school students have been back to in-person classes for several months, older children had been spending half of each week learning remotely since school started last fall.
"Kids have done an amazing job this year following the rules, and we feel very fortunate to be in this place," said Kelly Landwehr, RN, lead school nurse for MUHS. "We didn't know where we'd be last August and September, as there were so many unknowns. So to be spending more time together and being able to celebrate, is great."
A return to normalcy seemed a long way off this past winter, when there were routinely more than 100 new COVID-19 cases each day in Vermont and upwards of 20 each day in Addison County. COVID-19 forced the Class of 2020 to miss out on a prom, Project Graduation and a conventional commencement ceremony — and at MUHS the annual picnic and raft race. Seniors last June had to be content with a drive-through event in front their respective schools, during which they hopped out of their vehicle, grabbed their diploma and elbow-bumped school leaders.
The Vermont Principals' Association has been holding weekly drop-in meetings during which administrators have been sharing how they hope to pull off in-person events at their respective schools next month.
Based on those meetings, Campbell said, it appears as though in-person graduation ceremonies and proms will be the norm this year, rather than the exception.
It'll be a boost for everyone, according to Landwehr.
"For the seniors to be able to be back together and look forward to these events is good not only for their mental health and wellbeing, but for us, too," she said. "We all really care about them, and it's nice to be able to say 'yes' and have some positive things happening."
Campbell agreed.
"Graduation is one of the last times that any class will be together," he said. "And this class is uniquely special, in that they haven't been together other than these last few weeks of the school year. To have that in-person ceremony is a wonderful chance to bring them all together."
IN MIDDLEBURY
While this year's MUHS graduates will keep sporting those ubiquitous face masks, they'll be able to, sort of, rub shoulders in common venues next month for beloved rites of passage.
Graduation – The ceremony is set for Saturday, June 12, beginning at 10 a.m. at the Memorial Sports Center. The district will send out more detailed information in the coming days. This week MUHS staff were compiling the results of a survey sent to MUHS seniors' parents asking how many guests they'd likely invited to commencement. Based on early returns it was looking like the vast majority of senior and their families will have been vaccinated by June 12, and that each senior is hoping to have an average of five guests at graduation, according to Campbell.
"We're figuring out our number of guests and we may or may not have to limit the total number (of attendees)," he explained.
Fortunately, the MUHS Class of 2021 is on the small side — around 100, according to Campbell.
"With that number, we may be able to accommodate all guests," he said.
It's not as easy as setting a firm cap on the number of people that can fit into the sports center. There's a state-prescribed limit of 300 unvaccinated attendees in indoor settings, but different capacity allowances need to be made based on the size of the venue, if it has ample ventilation, whether most or all of attendees are vaccinated, and other factors.
"We need to ensure we have adequate distancing (between guests)," Campbell said.
To that end, plans call for each graduate's "pod" of attendees to be socially distanced from other pods.
"We are planning to have family groups sit together, and we'll arrange our chairs so there's six feet of distance to the next family," Campbell said. "Instead of the usual rows (of attendees), there will be clusters."
There will be three feet of distancing between the students, per current Vermont DOH policy for school setting. The sports center's main doors will be kept open for the duration, as they are every year for graduation.
While most folks at the event will have had their COVID-19 shots, everyone will be expected to wear a face covering, Landwehr stressed.
As usual, graduation will include speakers, music (recorded music, instead of a band), and a student procession into the venue, albeit with more spacing between the young graduates.
Students will be able to take their masks off for their graduation photos.
Prom – This year's prom will take place on Saturday, June 5, from 8 p.m. to midnight. The prom committee is finalizing details and will share more information soon, but here's what we know right now:
•  It will be held at the Memorial Sports Center.
•  Attendees will wear masks.
•  Students will be allowed to dance, though organizers will divide the sports center floor into sections in order to encourage social distancing between couples, according to Landwehr.
•  As an added precaution, students from other schools won't be allowed to attend MUHS prom this year.
•  Refreshments will be served out of outdoor food trucks.
•  There will be opportunities for mask-less photos.
Landwehr is confident students will adjust to the new protocols.
"Our students are so well-versed in the rules right now, " she said of life during the pandemic.
Chaperones will be on hand to make sure prom is a safe and enjoyable experience, Landwehr added.
Project Graduation – Project Graduation (PI) will take place during the evening of June 12. More information on activities and timing was to have been included in a recent letter to parents. As of this writing, plans called for PI to begin on MUHS campus with a barbecue sponsored by the Middlebury Rotary Club. Then it's off to Colchester for bowling. Participants will be fed again, then it's back to MUHS for some late might entertainment, including a hypnotist.
Also returning this year is the annual Senior Raft Race and Picnic, scheduled for June 9 (with a June 10 rain date). It'll be at Lake Dunmore — no masks required during the very short and often soggy raft race.
There's great anticipation, but also a little trepidation.
"All of this is dependent on conditions going in a positive direction," Campbell said. "If things change, we have backup plans."
AT MOUNT ABE
On Saturday, June 12, the school will host commencement as it did before COVID-19 — under a tent on campus — and the 78 members of the Class of 2021 will be allowed to invite up to six guests apiece.
"In previous years attendance has been unlimited, but the kids are excited to at least get six tickets this year," Warden said.
Last year, three months into the pandemic when multi-household gatherings were prohibited, the school hosted a drive-up ceremony with staggered arrivals that took several hours to complete.
This year, graduation attendees will be required to wear masks, and families will be seated together in distanced pods, Warden said.
The run-up to graduation will be filled with senior-related events, and even some for the entire school.
Prom –Mount Abe's junior class will host prom in the school's gym on Saturday, May 29.
"Schools should do the best they can to hold proms in a responsible way," says the AOE, but "strict distancing is not necessary." Students may dance at prom if they're wearing masks.
School officials are more worried about finding enough room for kids to eat, Warden explained, pointing out that once the masks come off, social-distancing guidelines must be strictly observed.
Because it wasn't a sure thing until the last minute, this year's prom will be a bit simpler than in years past, she said.
"There hasn't been a whole lot of fundraising for events this year, but students are happy to just have a prom and be together."
Working with prom organizers has been a rewarding experience, Warden said.
"The junior and senior class officers have been really great at problem-solving and coming up with ideas and trying out new things."
For those in the market for a gently used prom dress, the Mount Abraham Environmental Action Group is sponsoring a dress swap again this year.
OTHER EVENTS
Mount Abe begins celebrating the Class of 2021 next week with its Adopt-a-Senior program, in which community volunteers, paired with individual seniors, will bring balloons, lunch and other small gifts to school throughout the week.
Additional events include:
•  May 28: senior class video night, which will include a visit from a hypnotist/magician.
•  June 4: a "spring fling"-like outdoor fair with food trucks, climbing wall, DJ, photo booth and movie.
•  June 10: scholarship night.
In addition, all four high school classes are participating in a "penny war" fundraiser, which will culminate in the dunking of several (possibly many) Mount Abe faculty and staff, Warden said.
IN VERGENNES
Vergennes Union High School seniors are planning their traditional walkathon. This event was scheduled for the fall but it was postponed due to the pandemic. On Monday, May 24, seniors will walk to Ferrisburgh Central School and back and they are raising money for Alzheimer's Disease.
VUHS has a prom scheduled for Sunday, May 30. This event will be held outside, under a tent. Students will be masked. The event is limited to juniors and seniors only, but students may invite a guest from another school. Administrators are strongly encouraging guests to be vaccinated.
"We can't require vaccinations but anecdotally it appears that students are eager to be vaccinated," VUHS Principal Stephanie Taylor said.
Graduation will be held at VUHS on Friday, June 11. It is also going to be outside — rain or shine — in order to accommodate families whether vaccinated or not. Officials said graduation will look very similar to previous graduations with the exception that it's not being held in the gym.
Students may remove masks during parts of the graduation ceremony such as when giving a speech or accepting a diploma according to the guidelines.
"We know that the virus disperses rapidly when outdoors and the wind never stops here in Addison County so I think our plans for outdoor celebrations will allow for safe gatherings," Taylor said.
There is an awards ceremony that is traditionally held earlier during senior week that is up in the air right now. Another tradition, Back to Our Roots, where seniors return to their elementary schools, is on hold this year, at least for the present time.
"It's clear that students are benefiting from being back in school together and we've had four or more weeks without a case in any of our schools," VUHS Principal Stephanie Taylor said. "These events mean so much to students and I believe we can have fun and be together to celebrate our accomplishments while still being safe."
More News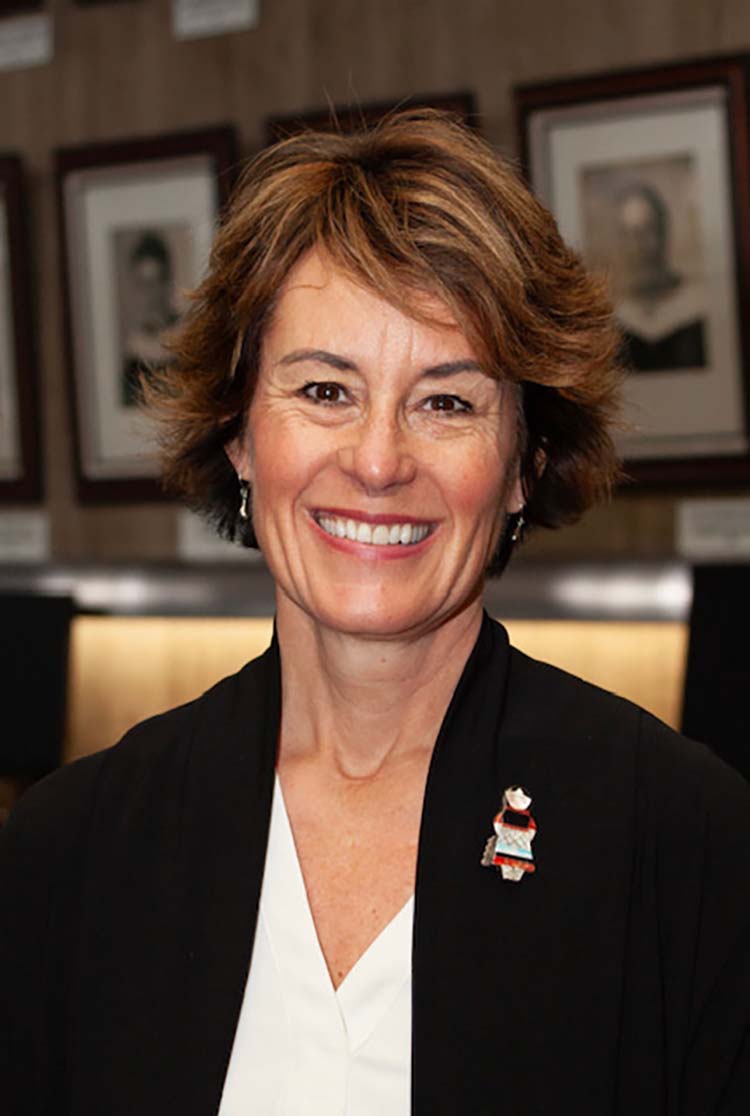 The Addison Central School District on Monday hired Wendy Baker to be its new superintende … (read more)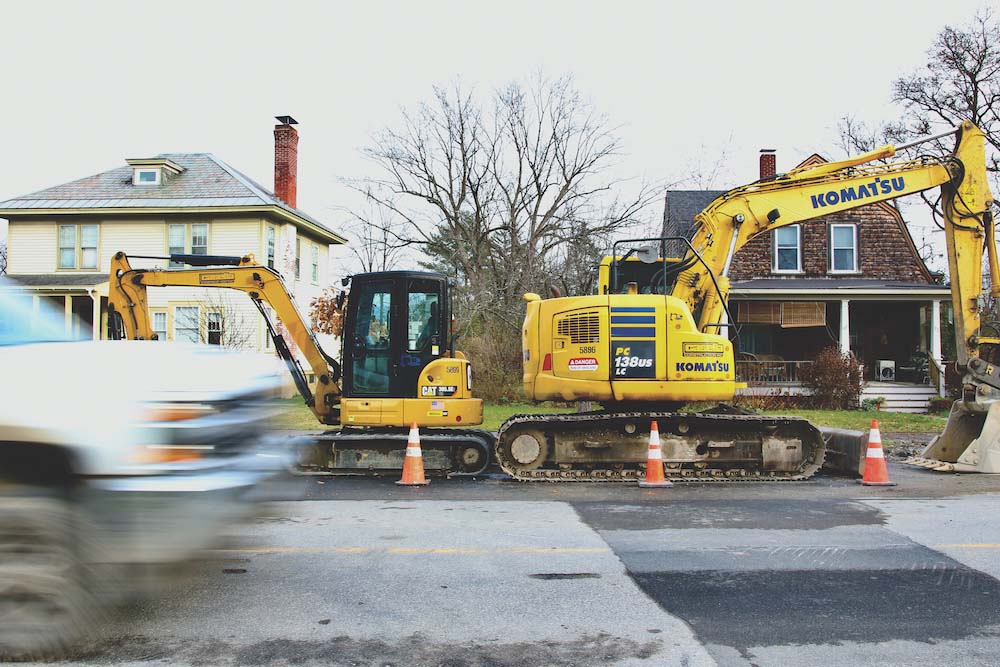 Middlebury voters next year will be asked to support three separate bond votes totaling $2 … (read more)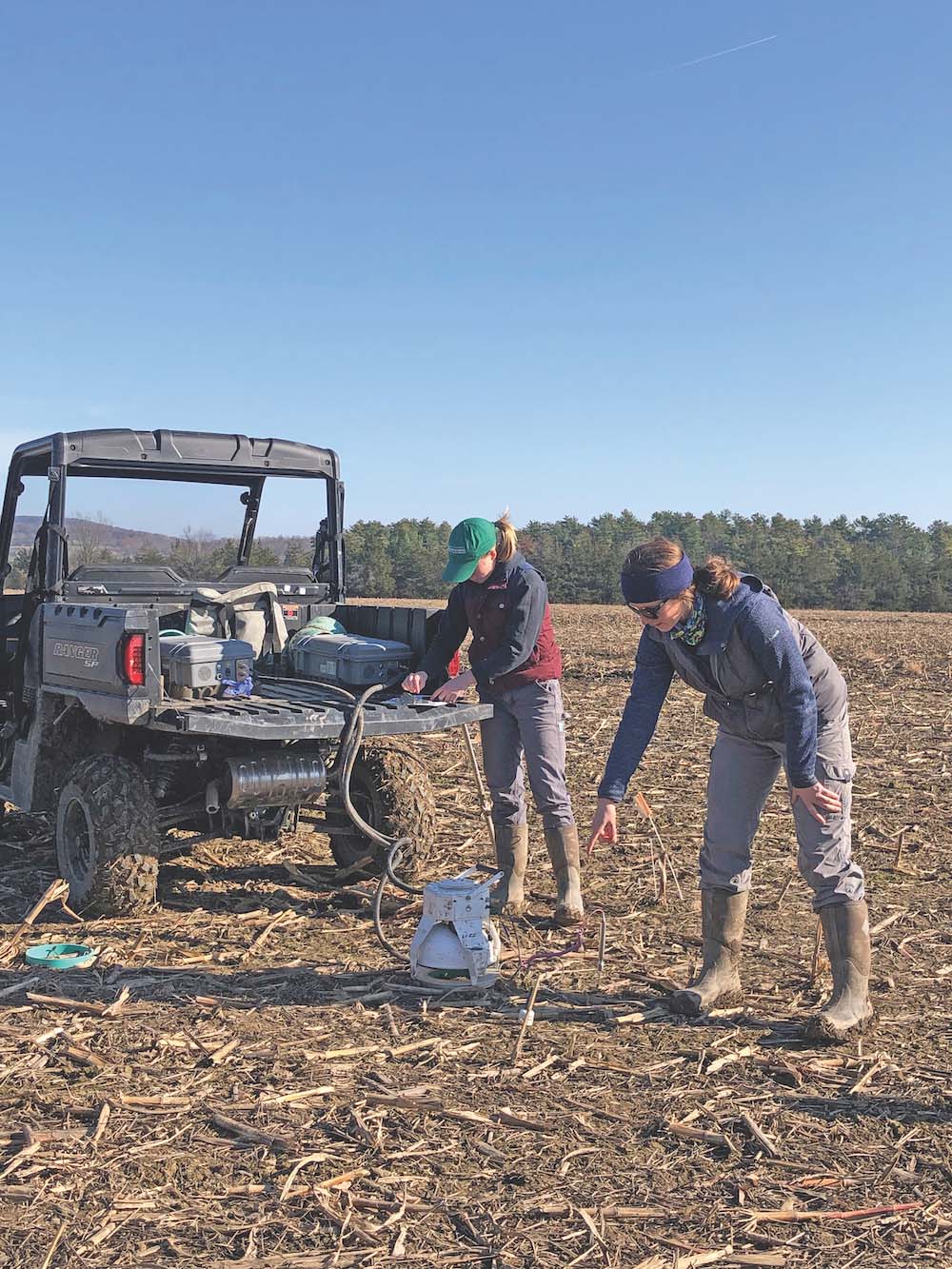 From planting cover crops to transitioning toward no-till or reduced-till approaches, farm … (read more)