Weybridge principal tapped for ACSD post
MIDDLEBURY — The Addison Central School District has made a hire from within its own ranks to succeed Director of Student Services Vicki Wells, who recently agreed to become the new principal of Neshobe Elementary School in Brandon.
Current Weybridge Elementary School Principal Nicole Carter will move into the student services director position at the end of this academic year. Carter, who's helmed Weybridge Elementary for two years, was one of eight candidates for the student services job, according to ACSD Superintendent Peter Burrows.
Carter became a classroom teacher in California 22 years ago, followed by seven years of work as a school-based clinical social worker in public and independent schools. She and her family moved to Vermont in 2012 for her first job as a school administrator in Rutland City. At the same time, she entered the University of Vermont's doctoral program in educational policy and leadership, with a focus on the implementation of K-12 transformative systems and programs.
In addition to being an educator, Carter is a licensed psychotherapist in Middlebury.
Burrows said Carter emerged through the interview process as the best fit for the job.
"Nicole has shown both through her experience in Rutland City as well as here in ACSD that she's committed to the success of all students," Burrows said. "Her deep understanding of special education, her commitment to equity, and her care for others make her the ideal candidate to lead ACSD forward."
Carter, during an email exchange, said she became curious about the Director of Students Services position right after it became open.
"When I realized it was redesigned to focus on both equity and student services, it became an opportunity I could not resist despite my deep love for working with Weybridge Elementary School students, staff, and families," she said. "This decision was not an easy one; I had no intention of leaving Weybridge so soon after starting. I cherish the students, staff, and families of Weybridge Elementary School and am grateful for these past two years with such a dedicated and talented staff. Just yesterday as I watched the K/1/2 students building in our stream, watched a staff get the back field ready for bikes, and greeted children at the door, I again felt this bittersweet decision in my heart."
Carter said she felt drawn to the new job as a way to "support the ACSD community in meeting the demands of this time and place with compassion and intellectual rigor; I cannot imagine a greater moment to support children, staff, and families."
The COVID-19 pandemic, according to Carter, has presented school districts with opportunities to "rethink and reorient our work towards greater equity and inclusion." And she noted the next few years will bring statewide policy shifts in special education, and policy shifts in funding and teaching practices to support equity and inclusion.
"These shifts will impact all learners and teachers of both general and special education and will make it possible to further ground our International Baccalaureate teaching and learning within a culture of belonging," she said.
Carter vowed to "lead with my mind and heart, weaving together my understanding of special education policy/practice, the psychology of transformative school change, and child and adolescent development, with a continued commitment to building restorative and collaborative practices for classrooms and school communities."
The ACSD will now turn its attention to hiring a new principal for Weybridge Elementary. It's one of the smallest schools in the seven-town district, and has tentatively been identified for closure as part of a school consolidation plan that has currently been tabled by the ACSD board.
Reporter John Flowers is at [email protected].
More News
Blasting ledge could begin on Monday in Vergennes as work on the $25 million Vergennes Gra … (read more)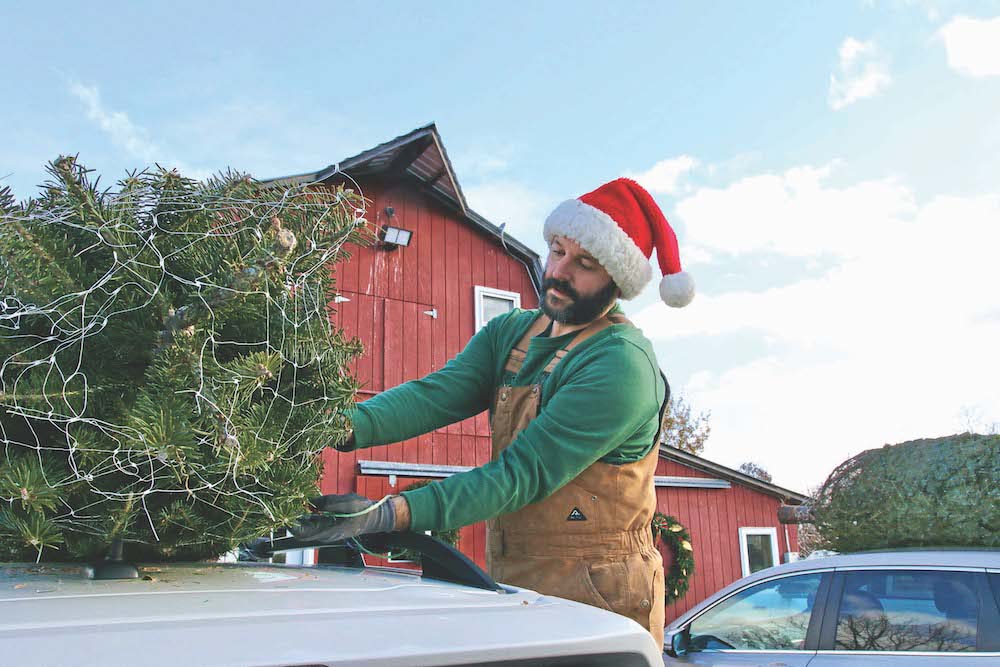 With the holiday season underway, county Christmas tree farms have begun welcoming visitor … (read more)
As the Middlebury Snowbowl prepares for opening day this Saturday, Dec. 9, loyal skiers an … (read more)