Lacrosse: Tiger teams win, OV falls
ADDISON COUNTY — As the high school lacrosse season opened, both the Middlebury boys' and girls' teams rolled to big victories, but the Otter Valley boys came up short away from home.
TIGER BOYS
The MUHS boys opened strong on Saturday, thumping host Burlington, 15-2. Bode Rubright (five goals, two assists) and Mason Kaufmann (four goals, two assists) led the Tiger offense, and team faceoff specialist Cameron Stone won 12 of 16.
The Tigers boys are off until they host Essex this coming Tuesday.
TIGER GIRLS
The Tiger girls on Saturday pelted visiting Brattleboro, 13-2. Alanna Trudeau paced the assault with six goals, while Sophie Larocque scored three and Hana Doria chipped in a pair. Lia Robinson and Ella Tucker added a goal apiece, and goalie Lydia Deppman stopped five of the seven shots she faced.
The MUHS girls are scheduled to visit Essex on Monday.
OTTERS
On this past Monday host Fairfax eased past the OV boys, 16-3. Derrick Sloan and Logan Estes each racked up three goals and three assists for the Bullets, and goalie Max Mills made four saves.
For the Otters, Brady McDonough, Hayden Bernhardt and Evan Thomas each scored, and goalie Domanic Davis blocked four shots. The Otters will host Hartford on Thursday and visit Brattleboro on Saturday.
More News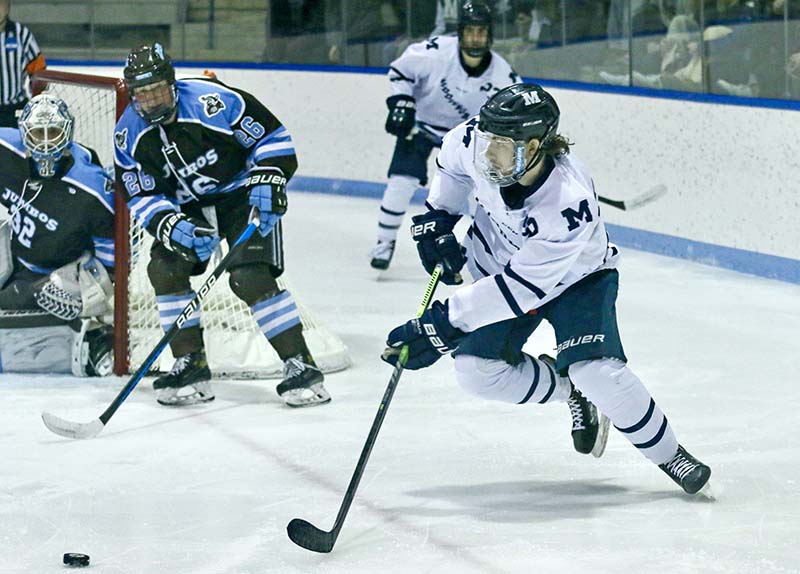 Middlebury College men's hockey surged passed Conn College before falling to Tufts this pa … (read more)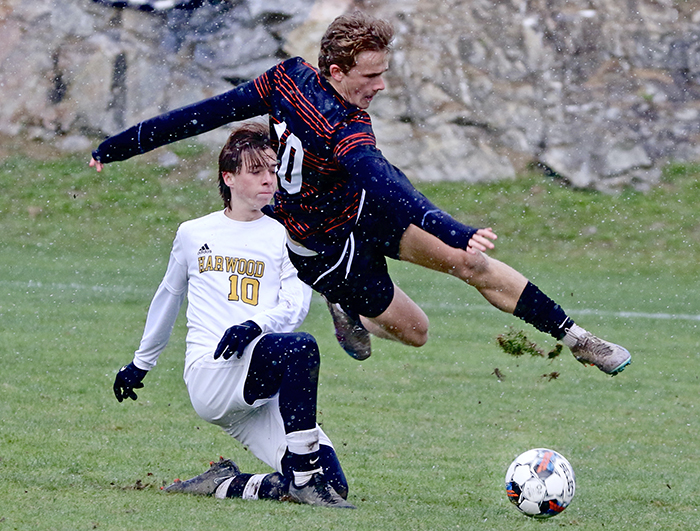 Seven local high school boys' soccer players were named to the Division II or III All-Stat … (read more)
Five area high school girls' soccer players were named either Division I or D-II All-State … (read more)