Funding is key to expanded broadband
ADDISON COUNTY — When the Vergennes City Council voted to join Maple Broadband on April 13, it marked a milestone: Every community in Addison County now belongs to a Communications Union District, or CUD, and 20 of them have signed on with Maple Broadband.
Vermont's nine CUDs are legal entities in which multiple towns band together as a quasi-municipal entities for the purpose of building out faster internet infrastructure.
Notably, CUDS can cooperate to expand broadband internet service into unserved and underserved rural areas that for-profit providers often ignore. Some, like EC Fiber in Central Vermont, have 30 members and have a solid, decade-long track record.
Critically, CUDS are allowed to accept grant funds and donations and, with voter approval in member towns, to bond for funds to pay for expanding fiber-optic service to new customers.
Economists and politicians alike agree that widespread broadband service is critical for Vermont to remain competitive in the modern economy. For example, one bill just approved by the Legislature and another in the pipeline support its expansion.
"It's the best investment for the growth of the county," said Maple Broadband board Chairman Steve Huffaker.
The bill now being considered in the state Senate would devote $200 million to the cause, and another that became law this week, H.315, should funnel a total of $1.6 million to the state's nine CUDs, including Maple Broadband, according to Huffaker, Ferrisburgh's representative to the county CUD.
The only Addison County towns that aren't Maple Broadband members are Goshen, Granville and Hancock; they belong to other CUDs.
Huffaker said he and other Maple Broadband board members — one from each CUD member community — have worked hard, but he acknowledged their road doesn't get any easier.
In tandem with a private internet service provider (the CUD is now in talks with one), Maple Broadband intends to provide capacity of 100 megabits per second download and upload, typically better than its competition, by 2024.
But the price tag, all told, could reach close to $30 million, just for its 20 Addison County towns.
When it's up and running, Maple Broadband will be able to tap the bond market — with favorable rates due to its nonprofit status — by using the revenue stream from its customers to help make bond payments.
The trick is bridging the gap until the CUD gets to that point, said Huffaker, who is also a member of Maple Broadband's five-strong, all-volunteer executive committee.
"We're basically going to have to get money the hard way for the first three years of operation," he said. "And after that three-year period, we'll be able to go to the revenue bond market, and that's when things will be a lot easier. But in the first few years it's going to be a slog."
FUNDING PLANS
But that slog to Maple Broadband's goal of a 2024 buildout is not unrealistic, Huffaker emphasized, especially if taken one step at a time.
So far, a $60,000 state Broadband Innovation Grant, $130,000 from the 2020 federal CARES Act, and a $30,000 grant from the Vermont Community Foundation has paid for a feasibility study, an in-progress business plan, a website (maplebroadband.net), and marketing and office support, some of it provided by the Addison County Regional Planning Commission.
Huffaker believes Maple Broadband's share of H.315's $1.6 million should pay for the first step in the next phase, which he called "pre-construction."
That phase includes the final details in the business plan of how Maple Broadband will expand service, including mapping which existing utility poles it will use to carry fiber-optic cable and preparing the poles for the job.
Huffaker called the phase, which carries a price tag of $5.5 million, "all the work we have to do before we start pulling cable."
The money from H.315 could fund a company to finalize the "high level design" that is the first part of that phase, Huffaker said. Maple Broadband can now put that job out to bid and hope to give a company a green light within the next few weeks.
Several sources are possible for the remainder of the preconstruction phase. Huffaker said the towns of Middlebury and Bristol could work with the CUD to pursue Community Development Block Grants. The CUD is also seeking U.S. Department of Agriculture grants worth $180,000.
And there are private options, Huffaker said.
"There are some entities in the county that have a longstanding commitment to broadband," Huffaker said. "I'm very optimistic we're going to get help."
There is also the $200 million proposed in S.360, not all of which is earmarked for CUDs. Huffaker believes if Maple Broadband receives a proportional share of the money that will go to CUDs, it will offer at least some help for Maple Broadband's roughly $24 million construction phase.
Huffaker has been to Montpelier to testify on S.360, as have other CUD officials from around the state.
"What we're all holding our breath on is S.360," he said. "We're hoping that will, at a minimum, pay for all our preconstruction work … plus some early construction work."
Then there's the infrastructure bill that Congress is now wrangling over. Much of that money, as is the case with the $1.9 million American Rescue Plan Act (ARPA), is going to communities.
Huffaker is in the process of meeting with county selectboards to give updates on the county CUD and ask that Maple Broadband receive some of their towns' ARPA and future federal infrastructure bill funding.
"When the money arrives, I'm suggesting a reasonable amount of money they might want to contribute to the cause," Huffaker said. "That's the story I'm delivering to every member selectboard. We'll see how it plays out, but I have high hopes that it will help us along."
That funding, combined with future customer subscriptions, is the plan to pay for the construction phase and bring fast, broadband internet to all of Addison County.
"That's really what's going to pay for the $20 or $30 million of construction work," Huffaker said.
More News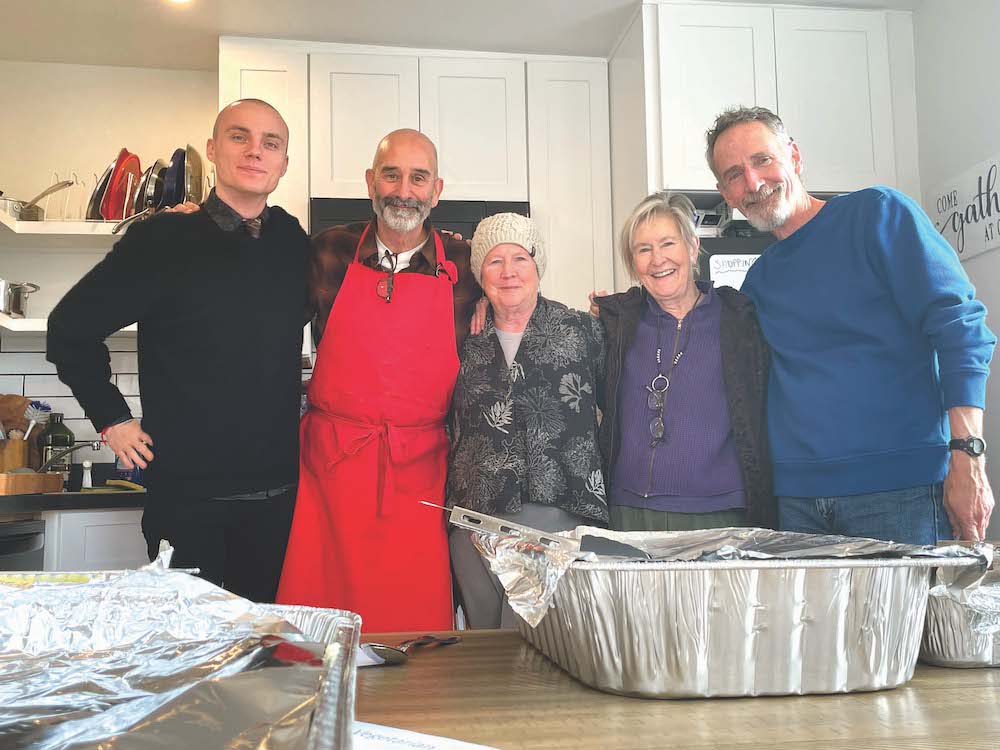 This past Thanksgiving, Nov. 23, saw almost 60 people converge upon the 1,400-square-foot … (read more)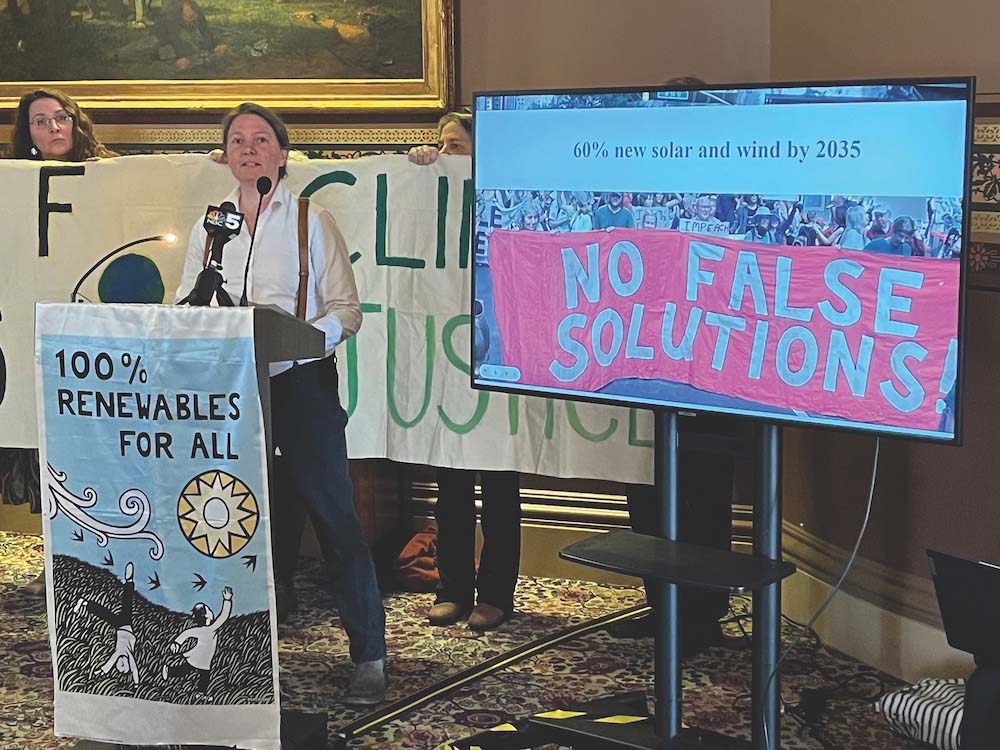 Two state lawmakers are urging Addison County folks not to ease up on efforts to battle cl … (read more)
Hunters during the 16-day deer rifle season that concluded on Sunday brought what was, acc … (read more)