Vermont high schoolers get COVID-19 vaccine registration on Saturday
Vermonters 16 to 18 years old can register for the COVID-19 vaccine beginning Saturday at 10 a.m., two days earlier than originally planned, officials announced at a press conference Friday.
The rest of the latest age group — 16- to 29-year-olds — will be able to register for the vaccine Monday at 6 a.m. Gov. Phil Scott said the step would allow 16- and 17-year-olds to make sure they can register for a Pfizer vaccine, which is the only option for people in their age group.
"I wanted to give them a bit of a head start to make sure all the appointments weren't taken by the time they had an opportunity to sign up," Scott said.
Sign up for an appointment at the Department of Health website: healthvermont.gov/myvaccine.
The 16- and 17-year-olds will also need their parent's or guardian's permission to get the vaccine, Smith said. The registration process includes a form on the website for parents to confirm their permission.
Eighteen-year-olds are eligible to take the Moderna or the currently paused Johnson & Johnson vaccine, but Scott said officials wanted that group to have a chance to celebrate the milestones in their lives.
"We're hoping after all they've had to give up over the last year, that everyone will have some empathy for them and to allow them to have some sort of a normal graduation," Scott said.
The state also hopes to expand in-person instruction in schools this April, but Scott said the decision was more about graduation ceremonies than about that expansion.
Anne Sosin, a health equity policy fellow at the Nelson A. Rockefeller Center at Dartmouth College, said in a message that while she's eager to see young people get vaccinated, she would like to see these early access decisions be guided by public health considerations.
"To be clear on this, I know that 16-18 year olds can only get Pfizer; however, my concern is that the administration has said that it made this decision to give them a good end of year," she wrote.
People registering for the vaccine on Monday will only be able to sign up for Pfizer or Moderna appointments due to the pause in Johnson & Johnson, Agency of Human Services Secretary Mike Smith said.
The federal Food and Drug Administration and Centers for Disease Control and Prevention announced a pause in the Johnson & Johnson vaccine administration starting April 13 in response to developing news of a rare blood clot disorder in six of the 6.8 million doses given out so far.
Appointments for Johnson & Johnson have been canceled through April 23, and people who were registered should be contacted by the state in the coming days, Smith said. Everyone whose appointments have been canceled should be able to get another appointment by the end of April.
But about 390 appointments for Johnson & Johnson past that date are still in the system for now. Smith said at this point, officials don't expect the pause to cause a delay in the state's reopening schedule.
Officials reiterated support for the decision to pause the vaccine, saying that it would allow experts more time to review the new information and give recommendations to providers for treating patients with this disorder.
"The medical community and the public health community at large have felt that we need that extra little bit of time to get more information so that we truly cannot do harm," Health Commissioner Mark Levine said. "And if the vaccine, even if it provides harm to a very narrow focus of people in the country, that we identify them clearly and understand that before we go further."
About 51% of the Vermont population 16 and older has received at least one dose of the vaccine, and 34% have been fully vaccinated, according to Department of Health data.
Smith said the gap between people of color and white Vermonters has narrowed, with the gap between the one-dose vaccination rate of the populations narrowing from 13 percentage points to 8.9 percentage points.
But the gap remains, particularly for people 65 and older: 81.1% of non-Hispanic white Vermonters 65 and older have gotten at least one dose, compared to 73% of people of color 65 and older.
The state reported 141 cases Friday, in line with varying numbers in the past week. Addison County had five new cases.
Statewide, 26 people are currently hospitalized with the virus, including three in the ICU. The state reported 242 total deaths as a result of COVID-19.
 
More News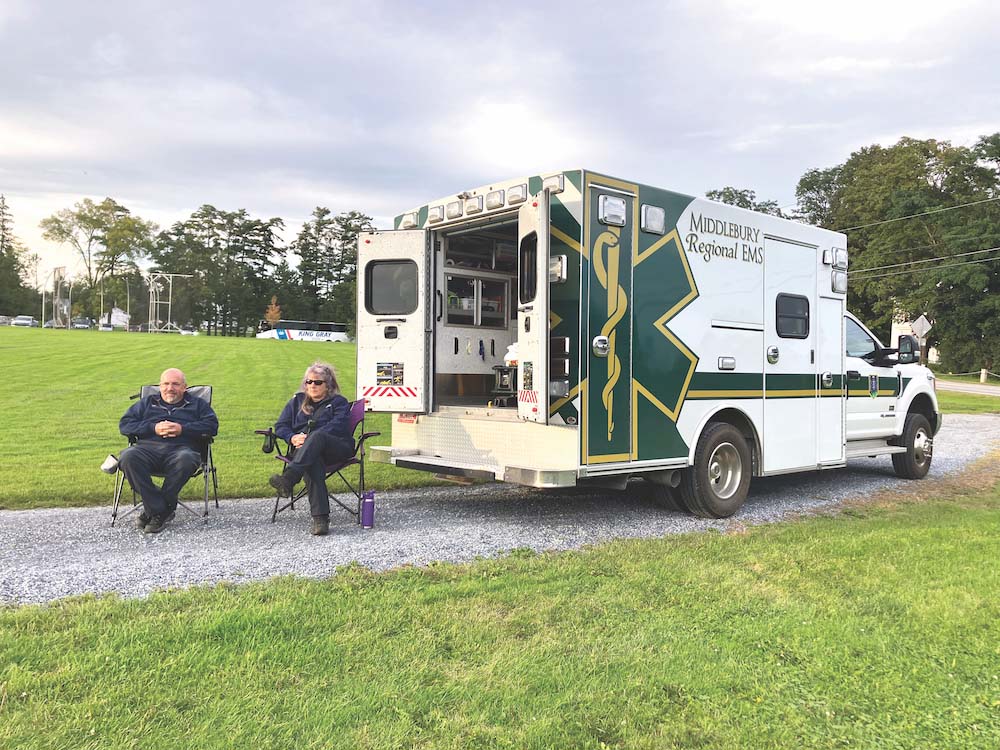 Middlebury Regional Emergency Medical Services wants to eliminate its annual Town Meeting … (read more)
Middlebury police are investigating the death of a Middlebury College junior and say the p … (read more)
In the course of her almost 101 years on Earth, Vergennes resident Margaret Clifford, bett … (read more)