Karl Lindholm: Women in baseball III: Sara Tobias
This three-part series on Women in Baseball was supposed to be just a two-parter: one on women in the front offices of Major League Baseball and another on women actually on the field playing baseball.
In the baseball course I taught at Middlebury College ("Baseball, Literature, and American Culture"), we always had a two-week segment on women in the game in which we read some wonderful writing by women on baseball and were introduced to the history of females playing the sport.
Retired now, I haven't taught that course for a long time and have realized I am not up to date. Opportunities for girls and women in sports are constantly expanding. I called the softball coach at Middlebury, Kelly Bevere (my former student!), to ask about baseball and softball: compatibility or conflict?
She said, "Don't ask me, ask Sara Tobias."
So I did, and I know a lot more now, and also know better how much I don't know.
Sara Tobias is a 21-year-old junior at Middlebury College, a double major in anthropology and psychology from Manhattan, who plays in the outfield on the Panther softball team. Until she came to Middlebury, she had never played on a softball team: baseball is her sport.
She's a pitcher and good enough to make the USA National Women's Baseball Team and represent the U.S. in international competition twice, first in 2016 in South Korea for the World Cup and again in 2019 in Mexico for the Pan-American Championship.
Sara started playing baseball at age six in Little league. Her dad, who played baseball at Vassar, was her coach. Her family — mom, dad, uncle, sister (two years older, a track athlete at Swarthmore) all provided a "huge amount of support.
"Little League games were family affairs with long days spent down at the field," Sara told me over lunch last week (masked, outdoors, socially distanced). "Then in the evenings we would watch Yankees games together.
"I don't think there was ever any doubt in the minds of my family that I could play baseball for as long as I wanted at a high level."
At about age 12 when most girls switch to softball, "I just didn't switch," she said.
She played four years of high school baseball at the Berkeley Carroll School in Brooklyn, and on travel teams in the summer, the only girl on these teams. "I pitched a lot of innings in high school and played a little outfield."
"I didn't think about being a ground-breaker," she says. "I just grew up doing it. I love baseball. I never ran into any hostility — some strange looks and glances back, but I always felt welcome."
Sara made the USA National Women's Team at age 16, the youngest player on the squad. "I liked being in the presence of others who had had my experience growing up, being the only female on their teams," she said. In Korea, in August 2016, she pitched two scoreless innings in the World Cup tournament won by Japan.
Her hope was to play college baseball, so she attended "showcases" where high school players perform in the presence of college coaches. Middlebury College baseball coach Mike Leonard remembers seeing her at a Headfirst Showcase, where she was the only female, and admiring her "athleticism and mound presence."
Though she had never played on a softball team, Sara nonetheless attended a softball showcase on Long Island where she met Coach Bevere, who liked what she saw:
"Normally, I'm recruiting players who have played softball since they were six and play 12 months a year. I went off what I saw in terms of her athletic ability in the outfield — she has a cannon for an arm and impeccable throwing technique." In her first year as a softball player for the Panthers (or anyone else!) in the spring of 2019, she started in the outfield in 30 games and batted .313.
In August 2019, Sara played for USA National Women's Baseball Team in the Pan American Championships in Aguascalientes, Mexico. They defeated Venezuela in the final, and qualified for the 2020 World Championships — which of course never happened, a casualty, along with so much else, of pandemic shutdowns.
Sara pitched against Nicaragua and got the win. "Overall, we went undefeated (7-0)," Sara said, "and winning gold on a world stage was a thrilling experience."
The NESCAC sports season last spring was canceled and at present the team is playing only a truncated schedule of games this spring.
Sara, the baseball player, has also become Sara, the softball player. "Softball is a huge part of why I'm happy here at Middlebury. I love the team culture. We enjoy each other's company so much."
Coach Bevere appreciates Sara for more than her athletic ability: "She's a quiet leader on our team and the more acclimated she's gotten to softball, the more of a leader she's become both on and off the field. Sara is such a great person."
Sara Tobias is a student-athlete in the genuine sense. Her summer plans this year do not include baseball. "I don't think there will be tryouts because the U.S. has decided not to compete in the World Cup due to COVID," she explained in an email.
"Instead, I will be spending the summer as a research assistant on a social science research methods project with Middlebury. I will also be taking a few journalism classes remotely from either NYU or Columbia."
• • • • • • •
Sara Tobias is a remarkable athlete, a baseball player and a softball player. Clearly, she is unusual, an exception, both in her abilities and her attitude, her forbearance.
Softball is a great game, truly a variation of baseball, near kin, but to play it well requires quite different skills, techniques, and strategies. Is it right that softball is the default opportunity for girls? There are few outlets for those who want to continue in baseball after Little League (which banned girls from playing before 1974). In scholastic settings, softball predominates.
I think there must be a Part IV on Woman in Baseball, further discussion in this space, but not yet. I need to do more homework.
I hope when the dust clears after this most challenging school year, Coaches Bevere and Leonard, such thoughtful representatives of their sports, will go to lunch with me to talk more about this baseball-softball business.
I'll report back later.
More News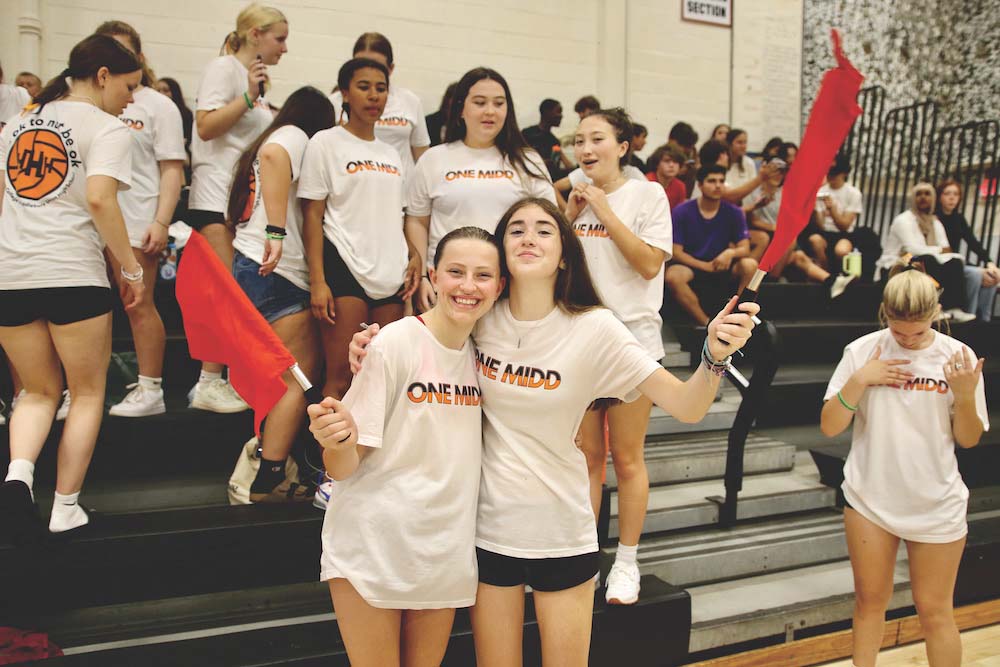 Considering the Middlebury Union High School volleyball team's decidedly successful record … (read more)
In a hard-fought girls' soccer match on this past Saturday, Middlebury outlasted Vergennes … (read more)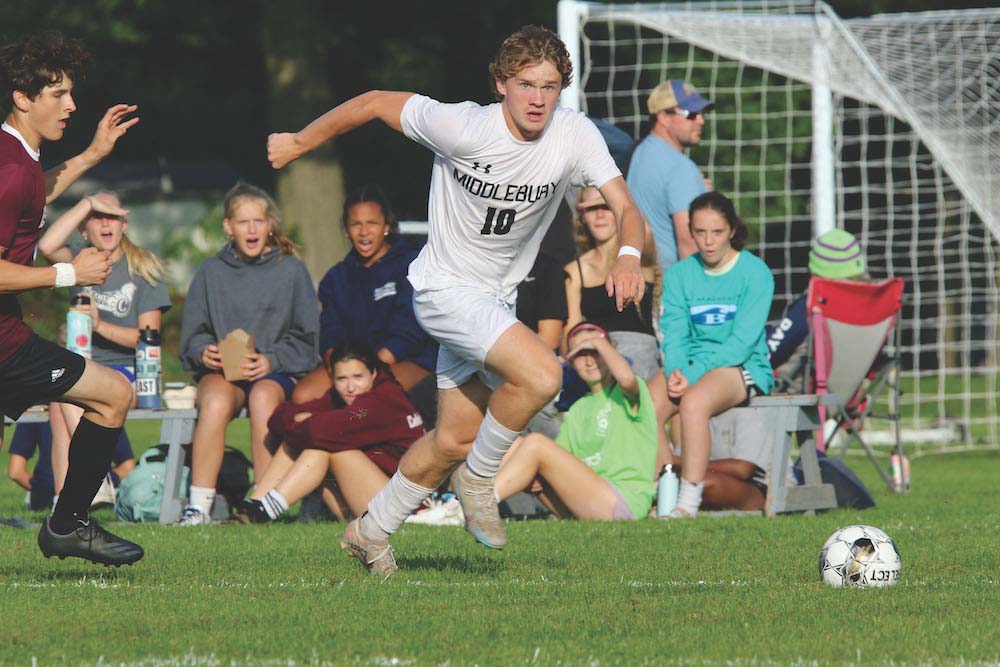 The Middlebury Union High School boys' soccer team survived a scoreless first half in whic … (read more)