Salisbury school takes on food insecurity
Everyone's circumstances are different and there are different reasons for why it might be helpful to have this food available. We don't want to guess the reasons. We just want to have the food available.
— Salisbury Principal Fernanda Canales
SALISBURY — A refrigerated truck parked behind the Salisbury Community School belongs to the Addison Central School District and comes as a result of grant money to be put toward food security.
The truck houses frozen meals prepared during the week, to be sent home on Fridays as part of the "Green Backpack Food Program."
Each student who has opted to receive food from the program is sent home with four balanced meals, and pints of locally sourced milk. When long weekends occur, the student is provided an additional two meals for the extra day.
"Food security is an important issue, especially in the pandemic. There are a lot of statistics out there that show us that hunger has increased a lot during this past year for families," said Laura LaVacca, who oversees the food program.
The Summer Food Service Program was extended into the school year providing free meals to all children from birth to age 18 regardless of traditional Free and Reduced Meal program eligibility.
"There are some families where the parents work while the children are at home. Providing for the children while the parents aren't there can be problematic," said Salisbury Principal Fernanda Canales. "Having a program that makes the food easy to prepare and have available is also helpful. This is for all families, not just those who may be experiencing food insecurity.
"We are really understanding. Everyone's circumstances are different and there are different reasons for why it might be helpful to have this food available. We don't want to guess the reasons. We just want to have the food available."
At Salisbury Community School, more than half of the students regularly qualify for free or reduced lunch. The school is aware not all students will have similar reactions to receiving the food.
"For some kids they are like 'Yes! It's Friday. It's meal day!' but for others it's like 'I don't want to be seen carrying this green backpack.' We are pretty discrete about the dissemination. We allow kids who want to put them in their own backpacks or have a different bag to put the food into, to do so. We try to accommodate their privacy around this and let them figure out how they feel. It's different for every child," Canales said.
Currently, 43 meal kits are prepared each week, half of Salisbury Community School's total enrollment of  86 students. The school has seen an uptick for food requests when it comes to vacation weeks.
"This summer I became aware that the summer food program through Mary Johnson was ending three weeks prior to school starting. I was really worried about our families who are really dependent upon this program. Some of our families were coming every week for that food," Canales said. "I started to talk to organizations in the area to see if we could close the gap and provide food. I ended up organizing with a couple of church groups to be able to do a food truck here at the school, and two other locations. We were able to close that three-week gap. Then this program became available."
Across Addison County, over 1,000 meals are prepared each week as a result of this program. Access and preservation of local food in such quantities is difficult to maintain. 
"Most of the food is coming from our vendor, Reinhart Food Service. We do get local product when we can. In the past, we've done local apples, Monument Farms milk, and Cabot cheese. We try to stay local as much as we can," LaVacca said.
The extra meals are prepared and assembled throughout the week. Disposable trays with partitions are filled with food, sealed with a plastic cover, and then loaded into the refrigerated truck. This process takes a considerable amount of time and adds to the workload of Salisbury school's cook, Sheri Sullivan.
"Sheri's way of looking at the world is really fitting with this program. She really wanted to do it," said Canales.
Most recently, Sullivan prepared a turkey-black-bean chili topped with cheddar cheese, a cabbage and carrot salad, and a roll on the side. She enjoys combining freedom, creativity and expertise while the preparing the weekend meals.
"I have cooked for my entire life, and a good portion of that has been for non-profits. I ran a soup kitchen in New Hampshire for seven years, and I just recently came from the Charter House. I understand those who are in poverty in the community, and I get that especially rurally there is a lack of access to food," Sullivan said.
Sullivan is the founder of Dinners with Love, a program that brings meals donated by local restaurants to patients and their families in hospice. The sense of community and support drew Sullivan to want to work at the Salisbury school.
"Yesterday I heard one of the kids who is not currently on the list talking to (Principal) Fernanda (Canales) about getting on the list. I think that's a testament to Fernanda, the way the school operates, and this program as a whole. This young child felt comfortable saying 'I need that food,' and no questions were asked. That child will receive food," Sullivan said.
More News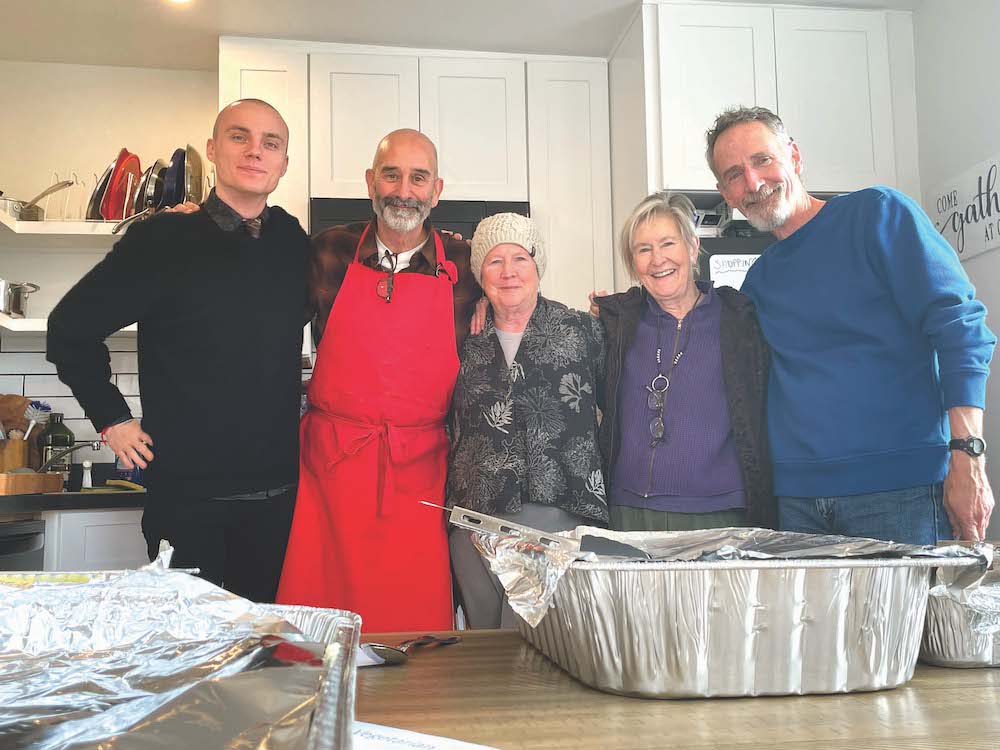 This past Thanksgiving, Nov. 23, saw almost 60 people converge upon the 1,400-square-foot … (read more)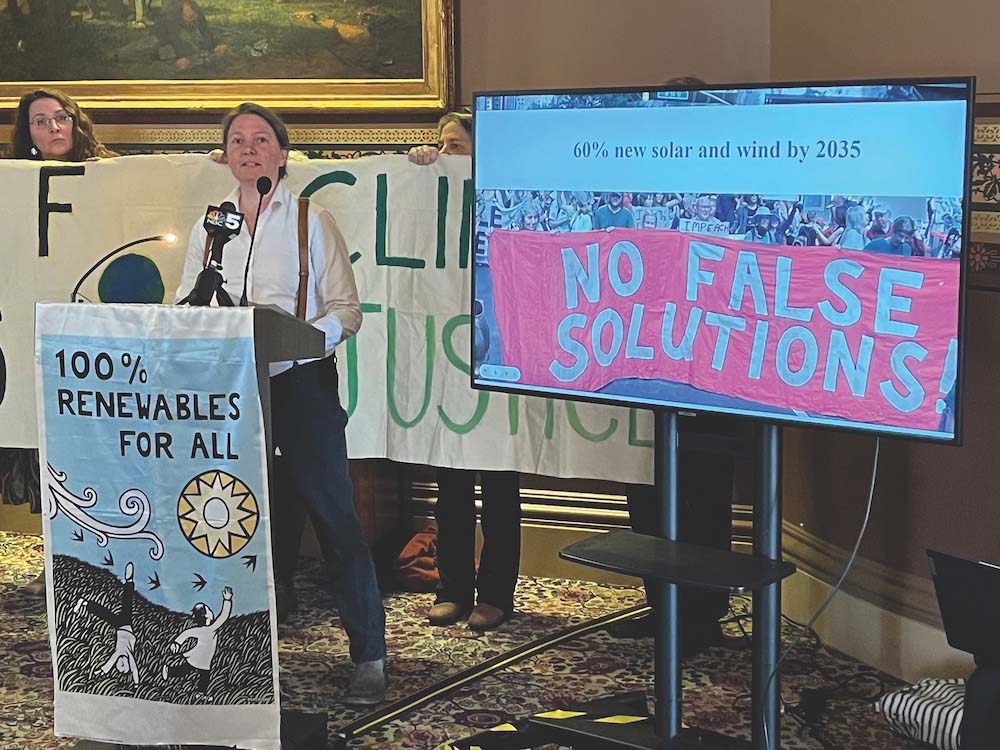 Two state lawmakers are urging Addison County folks not to ease up on efforts to battle cl … (read more)
Hunters during the 16-day deer rifle season that concluded on Sunday brought what was, acc … (read more)