College eyes steady return to in-person programming
MIDDLEBURY — As more and more Vermonters get vaccinated against COVID-19 and Middlebury College continues to operate its campus without any major outbreaks of the disease, college officials are planning for an eventual resumption of in-person activities.
First up is this May's graduation ceremony, which has been moved forward a day, to Saturday, May 29, at 2 p.m.
"After a year with limited gatherings and holding all-campus ceremonies virtually, we are excited that we are able to bring our graduating seniors together for an in-person commencement, incorporating as many traditions as we can, within current health and safety protocols and Vermont guidelines," wrote President Laurie Patton and Provost Jeff Cason in a campus-wide announcement Tuesday.
Commencement 2021 will include seniors who are currently studying remotely, provided they follow strict health and safety guidelines for their brief return to campus, and the college will provide financial assistance for travel and lodging for those who qualify.
The ceremony will also be simulcast online.
It will not, however, include family or friends.
"Unfortunately, we are unable to allow any other guests at the ceremony, regardless of whether they have been vaccinated against COVID-19," Patton and Cason said. "Providing the best possible experience for our seniors is our priority, within the state of Vermont capacity and crowd limits that are now in place."
The college does not plan to rescind this restriction even if the state increases crowd-size limits, officials said.
SUMMER AND FALL
Some of Middlebury's summer programs and the fall 2021 semester will also look a little more like they did pre-pandemic.
This summer, Middlebury's Language schools will feature a mix of in-person and online formats. But the Bread Loaf School of English and the Bread Loaf Writers Conferences, including those focused on environmental writing and translation, will all be conducted remotely.
For the fall, the college intends to return to as many in-person classes and living experiences as possible, officials said, though it will continue to offer remote learning for students who want it.
"We have learned much about our own versatility, adaptability, and resilience in the past year, and we don't want to miss the opportunity to put those experiences into practice," said Patton, Dean of Students Derek Doucet and Chief Health Officer Mark Peluso in a March 25 announcement. "Our faculty and staff already have begun to evaluate which aspects of our academic and cocurricular activities are best offered in person and which are better online."
Officials anticipate operating a fully vaccinated campus next fall, with the exception of those with religious or medical exemptions.
CURRENT STATUS
As of Wednesday the Middlebury campus was at a "moderate" alert level, according to the college's Campus Status page, tinyurl.com/1gkagca3.
Spring semester classes transitioned from remote to in-person learning on March 5, after nearly two weeks of arrival quarantines.
Officials said last week they were encouraged by the news about vaccination availability in Vermont and the U.S., but they're keeping a wary eye on emerging variants of COVID-19 with higher transmission rates.
Overall, the county and state have seen more cases this winter and spring than they did last summer and fall, and those numbers have been reflected on the Middlebury campus, though on a much smaller scale.
During the three months of student residency last fall, the college conducted 13,699 COVID tests, and five students tested positive for the disease, all of whom subsequently recovered.
This spring five students tested positive within the first week, and another five tested positive in March.
As of Wednesday there was one active employee case and no active student cases at the college, and five students were under contact quarantine, according to its COVID-19 Reporting Dashboard, tinyurl.com/5qpxvbst.
The college has also gotten more aggressive about testing this spring. Between Feb. 21 and March 18 it conducted more tests than all of last fall. As of Wednesday it had conducted more than 23,000 tests this semester.
That regimen will continue for the foreseeable future, college officials said, and students who don't keep their testing appointments will face discipline, including the possibility of removal from campus.
As it was in the fall, the college appears to be quite serious about discipline on campus. According to COVID dashboard, 82 students have been disciplined for violating college health and safety protocols this spring, and two students have been removed from campus. Last fall 108 students were disciplined and 29 were removed from campus.
VACCINATIONS
Last week college officials informed students that those who were eligible could register for vaccines and that out-of-state students could use their college addresses to show Vermont residency. The college was even hopeful that it would be able to offer those vaccines on campus this spring.
But this week Gov. Phil Scott announced that out-of-state students attending college in Vermont would not be allowed to register for vaccinations when the 16-29 age band becomes eligible on April 19 — unless they intend to live in Vermont through the summer.
But if all goes well, there's still a chance they could eventually sign up.
"Based on the current vaccine supply forecasts, and as long as doses continue to be allocated at the current level, the State expects to expand registration for COVID-19 vaccines to any college students who do not meet the residency definition … on April 30," Scott said in an email statement late Wednesday.
Middlebury students will head home for the summer toward the end of May.
Vermont residents attending college in Vermont will be eligible for the vaccine on April 19.
Thursday evening, in response to the governor's announcement, Middlebury College sent out an update on vaccine eligibility and distribution for its students.
"Middlebury continues to work closely with the state of Vermont, the Department of Health, and other colleges and universities to facilitate vaccination on our campus," officials wrote in a campus-wide email. "We are prepared to distribute vaccines to students as soon as they become available. Timing, availability, and type of vaccine offered will determine how we proceed."In the meantime, they said, students should register for vaccinations in Vermont or their home state as soon as they become eligible to do so.
This story has been updated to include the college's April 1 announcement.
Reach Christopher Ross at [email protected].
More News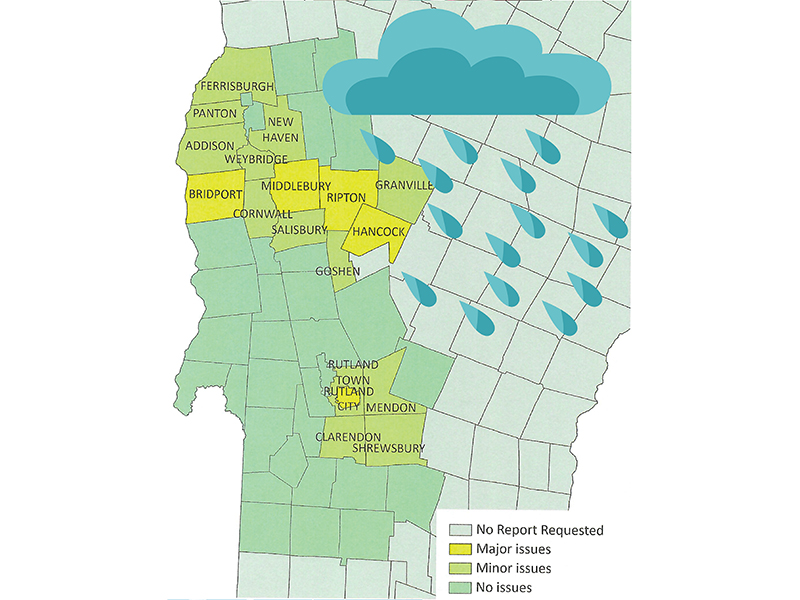 Local towns may get federal money to pay for more than a million dollars in cleanup and re … (read more)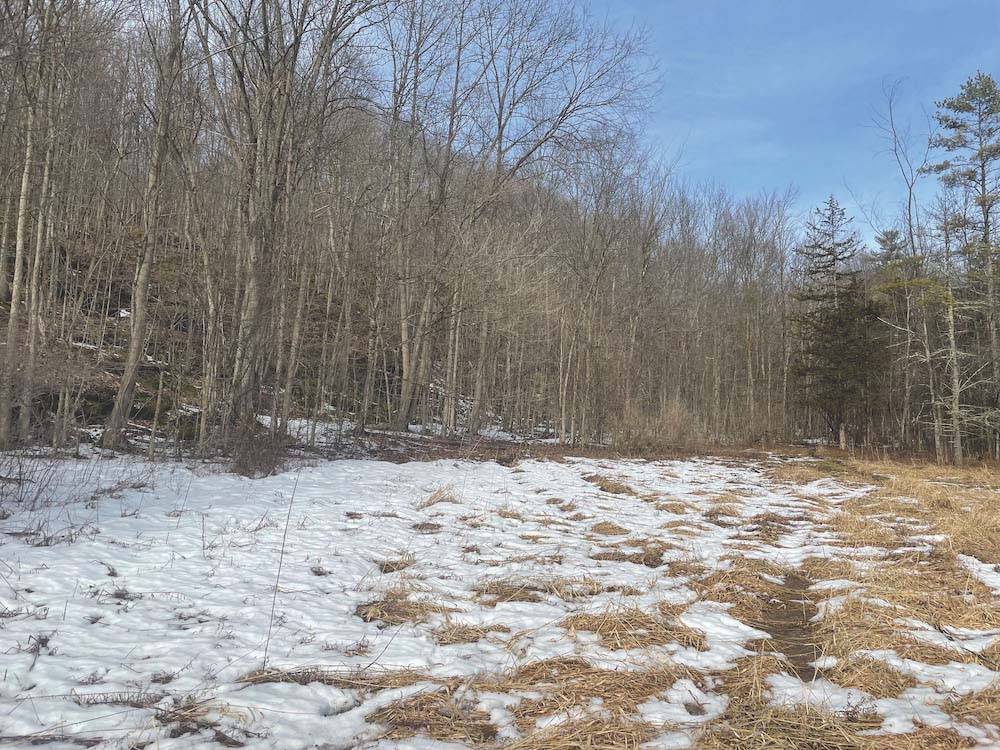 The Vermont Fish and Wildlife Department is putting $566,667 in grant money toward conserv … (read more)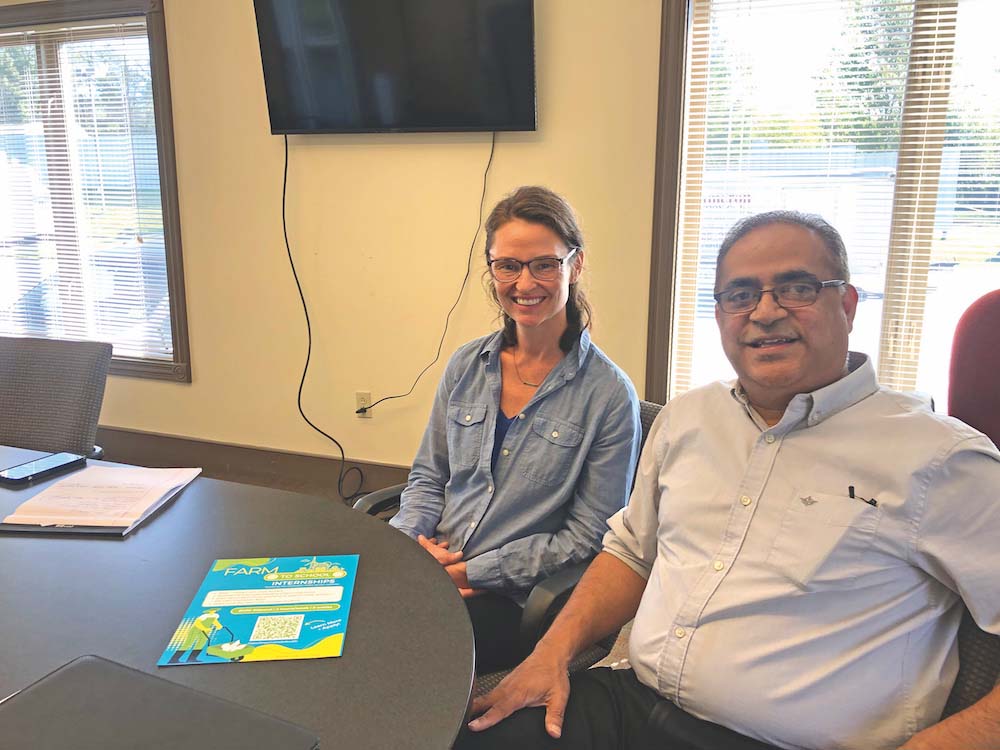 Like most things, the future of agriculture in Vermont lies in the hands of younger genera … (read more)