Bristol Police Log for Apr. 1
BRISTOL — Between March 15 and 21 Bristol police completed nine foot patrols and 11 car patrols, monitored traffic during school dismissal three times, and checked security at Mount Abraham Union High School seven times, at Bristol Elementary School seven times, and at local businesses seven times.
Police also completed at least six fingerprint requests and served court paperwork on one person.
The department also assisted Vermont State Police once.
In other recent activity, Bristol police:
•  On March 15 issued a ticket for possession of tobacco under the age of 21.
•  On March 16 helped someone contact the appropriate agency regarding unwanted messaging.
•  On March 17 investigated a report of credit card fraud and determined there was no fraud.
•  On March 17 investigated a report of a suspicious person, who turned out to be a meter reader.
•  On March 18 responded to an animal problem in the park but the dog was gone before police arrived.
•  On March 19 assisted Bristol Elementary School with a truancy concern.
More News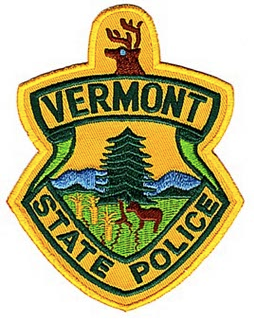 Police have not yet determined whether they will charge a youth in the killing of a Waltha … (read more)
A Vergennes police officer was the first law enforcement official to respond to a home on … (read more)
Vermont State Police operating out of the New Haven barracks dealt with two violent incide … (read more)