Matthew Dickerson: Connecting through, and being shaped by, the outdoors
Over the past few months, I've had the delight of getting to know a long-lost cousin. The reacquaintance has taken place by Zoom. It's been virtual not only because of the pandemic, but also because my cousin lives in the Vancouver area, which happens to be on the other side of the continent and in a different country. An in-person meeting would have been unlikely even without the pandemic. Instead, we chat via a larger family video conference for an hour or so every weekend, with my father, three of my aunts, and (depending on the week) two or three of my cousins. One of them is always my cousin Jody.
Not that Jody was actually a "lost" cousin. I've known of her existence and general whereabouts since she was born to my aunt Bonnie and my father's youngest brother, Larry. But I have only met her on two occasions, both family reunions. The last time I saw her was a quarter of a century ago at a reunion in Colorado. Since I have not been to a family reunion on my father's side since then, we might have remained out of touch except that a little over a year ago her father (my uncle Larry) passed away of lung disease. That happened only a year after my own mother died of cancer.  In the wake of her father's death, Jody took the initiative to organize these meetings. It's a wonderful way of serving both her mother and my father, keeping them connected to family after the loss of their long-time partners.
Though we provide technical support for my father to participate as a way of helping him stay connected, I've also appreciated the gatherings for my own sake. Jody is about 20 years younger than I am, and I have no memory of meaningful time together as cousins, but I've really been enjoying getting to know her. One reason is that in addition to a family name we also share a passion for the outdoors. She doesn't fish or hunt, but she is an avid kayaker — both sea kayaking in and around Vancouver, and also freshwater kayaking in the inland mountain lakes of British Columbia. She also backpacks and camps. It's clear she loves to be outdoors. I now follow her on social media so I can enjoy the beautiful photos she posts of her adventures around British Columbia. She also has good tips about outdoor gear.
Jody comes by her love of wild places honestly. She was born into it. Her parents homesteaded in northern British Columbia in the 1970s on the edge of a vast wilderness in a little village with a population of 80. The village was separated from the nearest real town not just by 30 miles of road, but also by a major river. The only way in (or out) of the village was across that river on a non-motorized, cable-operated, one-car pontoon ferry or (in the winter when the ferry was closed) in a cable-operated trolley 20 feet over the river. That's the town where Jody was born, in a house built atop the pens where her father kept goats and chickens — food animals that on more than one occasion attracted bears out of the nearby mountains for an easy meal.
I have memories of visiting my uncle's homestead on two occasions: once when I was in high school, and once after college for a family reunion just before my uncle moved his young family away so his kids could go to school. I fished for cutthroat trout in the beaver pond in his front yard, and sometimes in the big river across the railroad tracks. Once he drove me up some long dirt road in a provincial park or national forest and dropped me off on a wilderness river to fish for summer steelhead. His plan was to drive a mile downriver and wait for me at the next road access point so that I could fish my way down to him. Fortunately, a marshy tributary stream proved too deep to cross, forcing me to turnaround. I say "fortunately" because a big grizzly bear was waiting in the river at the place he'd planned to pick me up. I never caught a steelhead, but I also avoided the bear.
My cousins were too young for me to have interacted with them much even on the second of those visits. We didn't "hang out." My memories of those visits are not of them, but of my uncle, of the beauty of the place he once lived, and of the delight not only of fishing in such a wild place but simply being there. But now that we are both older, I'm sure I would enjoy hanging out with Jody, perhaps even doing a sea kayak adventure together in one of her favorite haunts, or just going on a hike. We talk about doing that sometime, or about her meeting me in Alaska on one of my writing trips.
Meanwhile, though, we just talk on Zoom with a bunch of other family members. Now and then I share with Jody some of those memories I have of her father. Those experiences are surely part of what shaped my own delight in the outdoors — though perhaps not to the extent that they shaped her.
More News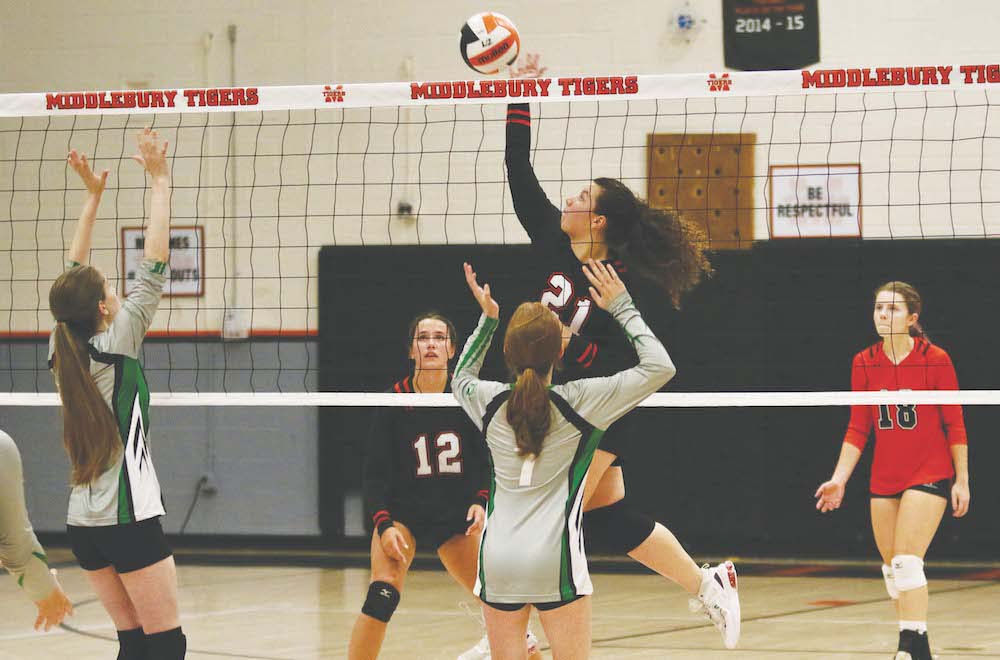 The first-year Middlebury Union High School girls' varsity volleyball team continued its r … (read more)
Soggy conditions didn't slow down Middlebury runners noticeably at a cross-country meet ho … (read more)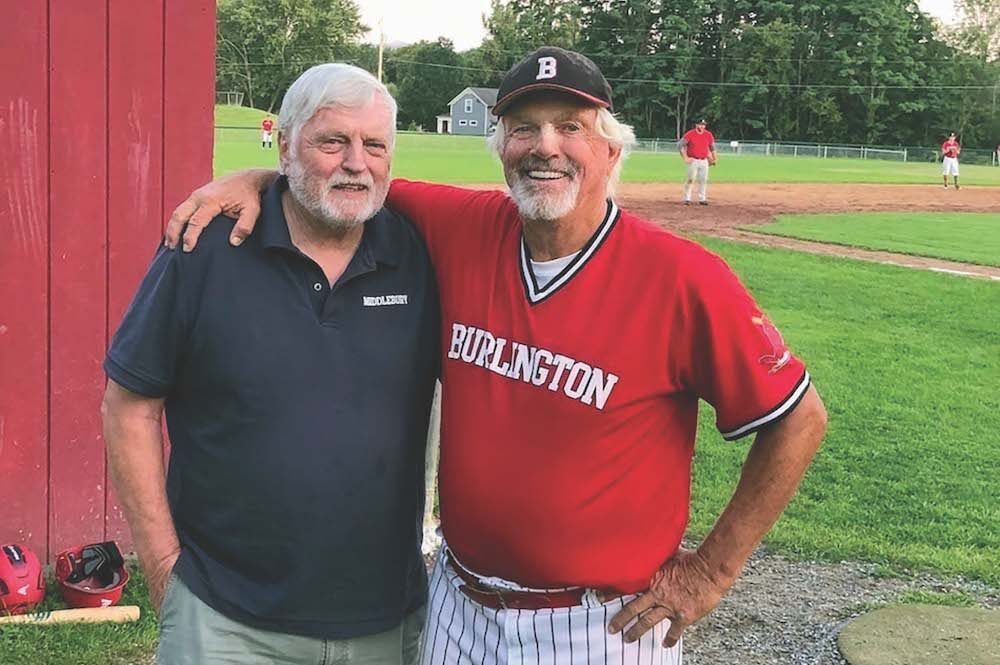 I gave Bill Lee a call last week, hoping he was at his home in Craftsbury and we might arr … (read more)