Boys' hoop teams bested in playoffs
ADDISON COUNTY — The Vergennes, Mount Abraham and Otter Valley high school boys' basketball teams all bowed out of the postseason in the latter half of last week — the Commodores in heartbreaking fashion in a quarterfinal matchup.
COMMODORES
The No. 8 Commodore boys on Saturday fell in overtime, 58-57, at Division III top seed Green Mountain Union (10-1) in Chester. The Commodores led by three late in regulation, but Chieftain Everett Mosher hit a game-tying three-pointer with 13 seconds left to force overtime.
VUHS led by a point midway through OT, but GMU took the lead and then hit two free throws to lead by three with 10 seconds to go. The Commodores couldn't get off a three-pointer and settled for a layup with several seconds to go, and GMU ran out the clock for its one-point win.
Jack Boyle (24 points) and Sawyer Pippin (10) led the Chieftains.
The Commodores received 26 points from Tyler Bergmans and 18 from Tim Ashley. They finished the season at 4-5 after an 0-3 start and were playing their third overtime game in four outings, having won the previous two.
EAGLES
On Wednesday, March 17, in D-II play-off action the Eagles hung with No. 4 Milton for three periods, but the Yellowjackets pulled away for a 62-44 victory by opening the fourth quarter with a 15-5 run. Yellowjacket Kyle Brown scored 23 as Milton improved to 6-1.
Griffin Paradee led the Eagles with 13 points, followed by Brett Sargent with nine and Henry Cogswell with eight. Mount Abe finished at 3-7, with a number of close setbacks.
OTTERS
Also on that Wednesday in D-II, the Otters gave No. 3 Mount St. Joseph (6-1) a battle, cutting the lead to single digits in the fourth quarter before falling, 57-44. Andre Prunty and Jerimiah Green each scored 19 points for MSJ.
Dylan Gaboriault led a balanced OV attack with 11 points, followed by Alex Philo (nine), Parker Todd (seven) and Cole Letourneau and Lane Eddy (six each). The Otters saw a two-game winning streak snapped and finished 2-7.
More News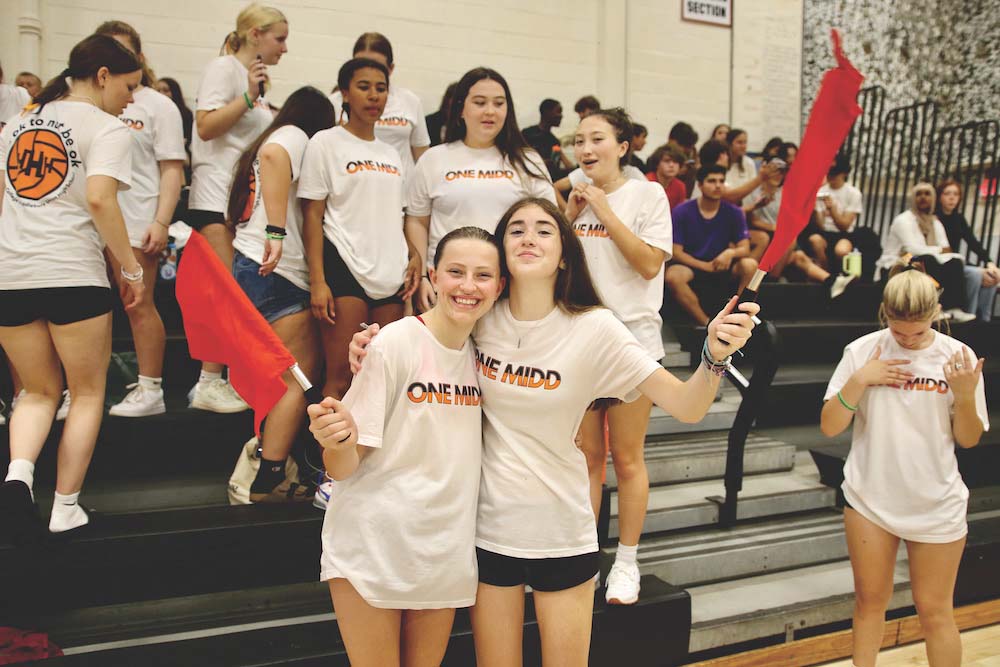 Considering the Middlebury Union High School volleyball team's decidedly successful record … (read more)
In a hard-fought girls' soccer match on this past Saturday, Middlebury outlasted Vergennes … (read more)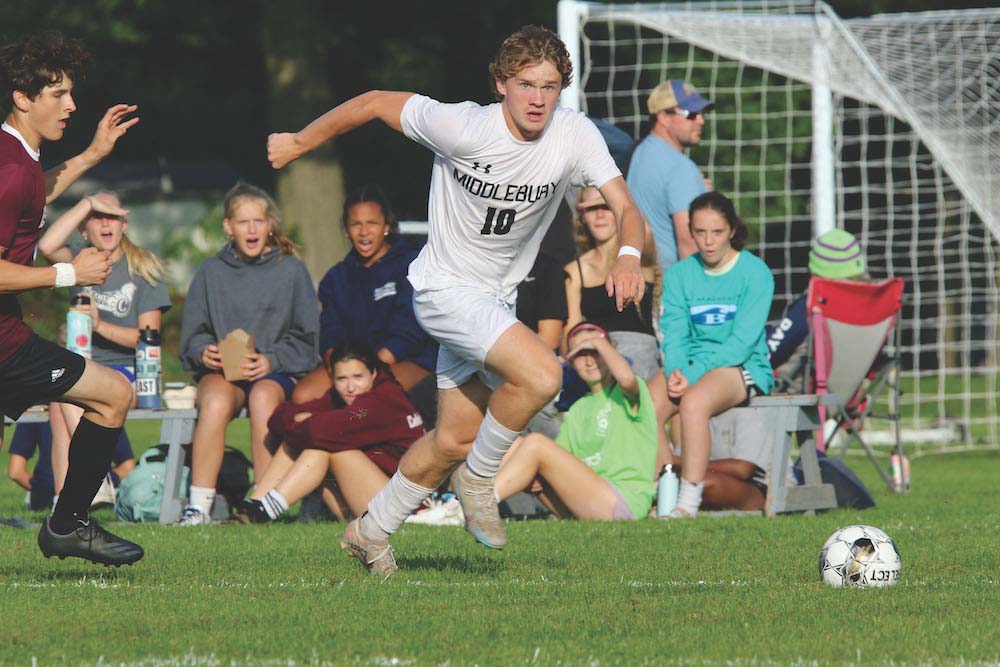 The Middlebury Union High School boys' soccer team survived a scoreless first half in whic … (read more)