Lincoln land preserved for generations
LINCOLN — People traveling up Lincoln's River Road have undoubtedly seen a nondescript dirt pull-off that fronts a gated dirt road. It's right before you get to the Lincoln Community School.
Unbeknownst to many, that dirt road leads to 130-acre jewel of a property strewn with trails, meadows, forestland and what Middlebury Area Land Trust Executive Director Jamie Brookside calls "an incredible, sweeping view" of Mount Abraham.
"It's breathtaking," she said during a recent interview. "I've been to a lot of incredible places in Vermont, and this is up there."
Owned by Cornwall resident Will Jackson, the property isn't posted and has accumulated fans over the years through word-of-mouth. Bordered by the New Haven River and the Garland Brook, it's been a recreational and educational hotspot for a couple generations of Lincoln school children, who've grown to love it.
Well, the Jackson land is about to get a lot better known to a lot more people.
Jackson is donating the property to the town of Lincoln, which will make it accessible to all, in perpetuity, for walking, biking, skiing, snowshoeing, hunting and all other non-motorized recreational activities. MALT will take over stewardship of the property, while the town of Lincoln will own and maintain it.
"It's a once-in-a-generation kind of gift," Brookside marveled. "It's special and rare, and brings a lot of us to tears when somebody makes a gift like this."
Jackson is well known in the county for his philanthropy, affinity for land conservation and his long association with Middlebury College (class of 1951).
He donated the 150 acres that make up Middlebury's Wright Park, back in 1982.
In 2012, Jackson gave the college 377 acres in Cornwall, bordering the institution's historic campus. It includes fields, woodlands and wetlands the college can use as a laboratory for environmental field research and other educational purposes.
Before retiring and moving to Cornwall in 1991, Jackson was an investment manager and partner at Brundage, Story & Rose, an investment counsel firm on Wall Street. He served as a Middlebury College trustee for 15 years, and has assisted with many alumni events and fundraising activities.
Jackson acquired the Lincoln parcel more than 30 years ago as a potential business investment.
"I thought it would be a really good site for homes," he explained.
But as the years went by, Jackson and his family became more and more enamored of the property as it was.
"I worked on building the trails; we planted Christmas trees and we'd harvest them with friends," Jackson recalled. "I got to really love the land so much that the idea of developing it kind of left. So I kept on enjoying it."
The family never posted the property, but has never really advertised it either. Hikers in the know have enjoyed it for quite some time, as have hunters.
And now they — along with many others — will be able to enjoy the land in a more official way. Jackson first raised his donation desire last fall. He, MALT, the Lincoln selectboard and the town's conservation commission have been working behind the scenes to finalize the transfer.
Jackson initially considered giving the property to the Lincoln Community School, but ultimately chose the town, due to the school's uncertain fate. LCS has been tentatively targeted for possible closure by the Mount Abraham Unified School District as part of a broader consolidation plan driven by declining enrollment.
One of the trickier points to resolve was whether hunting could continue to coexist with the primary vision for the land of passive recreation. But the parties determined that "education and right kind of messaging" could keep the land open to hunters.
"Many community members use it for that purpose," Brookside said of hunting. "We'll try to use it as an exemplar of those two uses (hiking and hunting) finding synergy, and not being exclusive of each other."
MALT is raising $15,000 for its Stewardship Endowment Fund, money that will help the organization monitor the property over the long term.
As of this writing, MALT had received $7,000 in pledges and donations toward the $15K goal for the Jackson land.
IMPROVING ACCESSABILITY
Brookside is also working with a private donor who's considering a separate substantial gift that would be applied toward basic amenities for the property — such as parking for a handful of vehicles, way-finding signs and an information kiosk.
The Lincoln Conservation Commission will help develop a management plan for the property.
Lincoln Selectman Bill Finger is pleased with the way the deal came together for such a wonderful asset that will be enjoyed by so many.
"It's obviously a fantastic donation," he said. "(The land) is beautiful, and it's so close to the downtown."
And while it's close to the school, it's been a little bit of a challenge for students to get there. Groups of students walk down River Road and over a small bridge to access the parcel — which can be a little scary when one encounters a vehicle on the road.
But that might not be a problem for much longer, according to Brookside.
"It's serendipitous that the town of Lincoln is actively fundraising and planning for a sidewalk that will be continued from the village to the Lincoln Community School," Brookside said. "The preliminary plans have the sidewalk transition to a shared-use gravel path on around 100 acres of this (Jackson) property. Their vision is to have a pedestrian bridge that goes over the New Haven River to the school, so people from the village and students can access the property without having to walk on the main road, which doesn't have a shoulder or a sidewalk."
This is the first conservation foray MALT has made outside the towns of Middlebury, Ripton and Salisbury.
"It's been a blessing to broaden the reach of our mission and form new relationships," Brookside said. "It's a perfect fit for our size organization and vision for the project."
Reporter John Flowers is at [email protected].
More News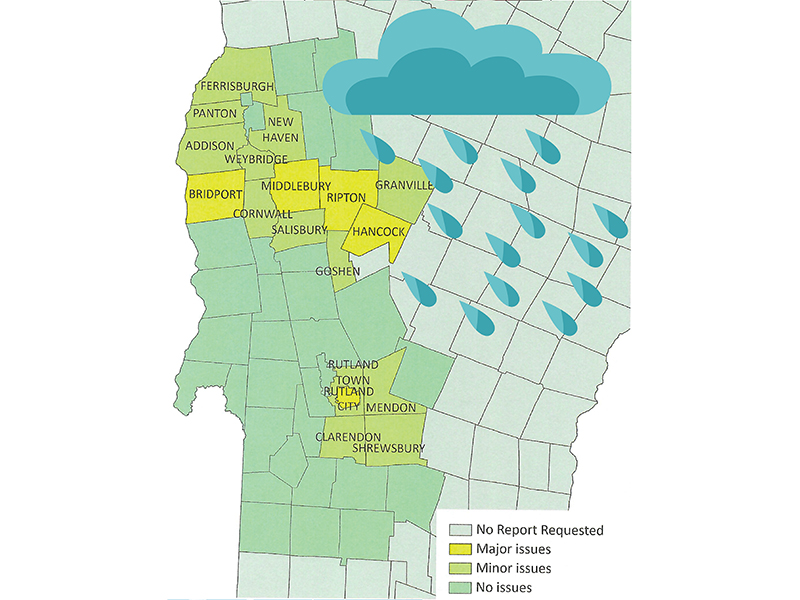 Local towns may get federal money to pay for more than a million dollars in cleanup and re … (read more)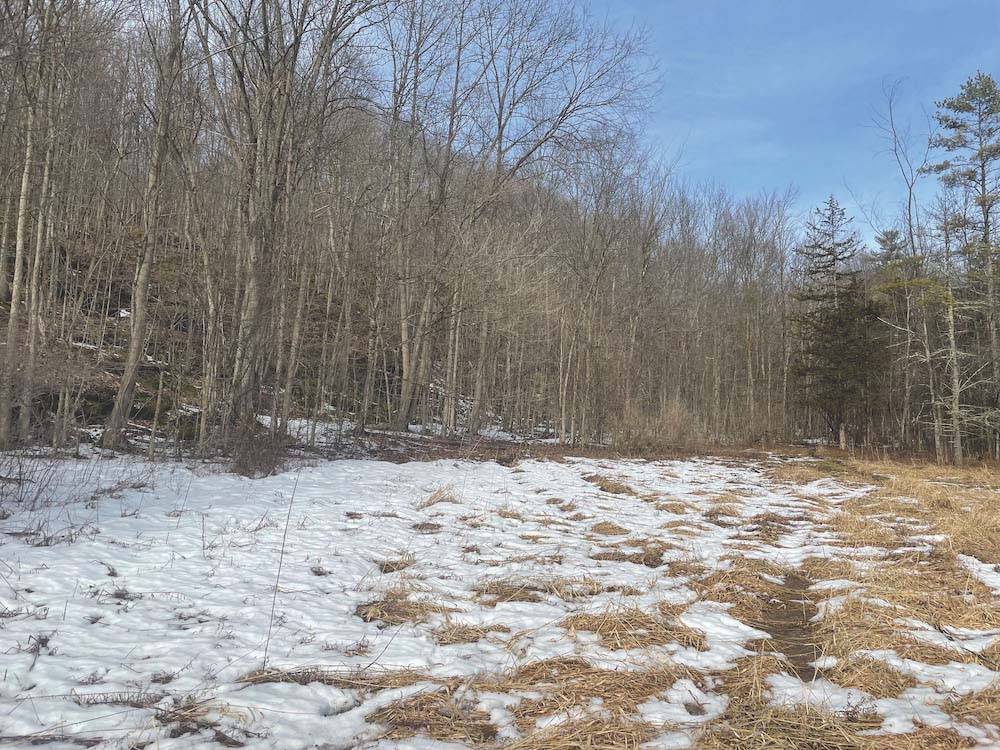 The Vermont Fish and Wildlife Department is putting $566,667 in grant money toward conserv … (read more)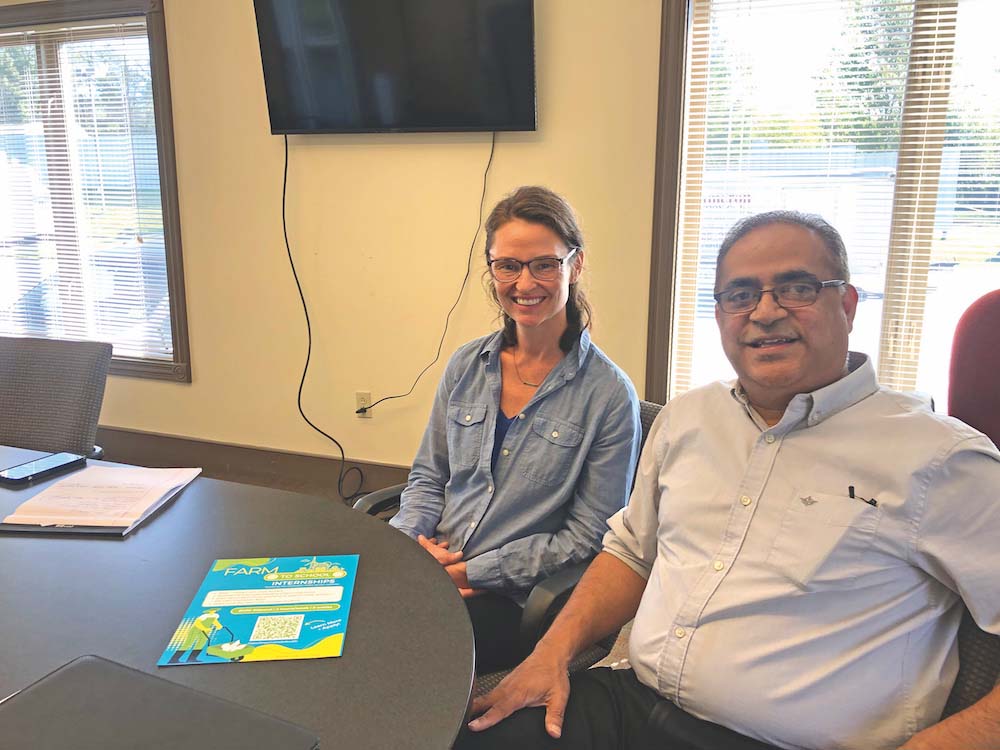 Like most things, the future of agriculture in Vermont lies in the hands of younger genera … (read more)