LEGO contest spurs young imaginations
VERGENNES — Zoos, cities, mythical titans, diners, castles and fortresses, a bear and a chicken, a home with an outdoor slide, and a beach-scene reminder of summer greeted Saturday visitors of the Boys and Girls Club of Greater Vergennes on Armory Lane.
All 34 of those tabletop creations were made of Legos or pieces related to the plastic building blocks created by Danish toymakers in the mid-20th century.
The occasion was the display of creations, and judging, for the third annual Lego Competition that has been jointly sponsored by the youth club and the city's Bixby Library.
Normally, the entries have been displayed in the Bixby's central lobby under its dome, and the two organizations have held an evening reception for all the creators and their family members.
These being anything but normal times, organizers moved the setup to different rooms in the Armory Lane clubhouse starting at 10 a.m. on Saturday. Contestants and their supporters signed up for tour times over the next few hours due to COVID-19 safety protocols.
At 9 a.m., the expert contest judges — Lake Champlain Maritime Museum Executive Director Susan McClure and Vergennes City Manager Ron Redmond — were welcomed by Club CEO Kat Nelson and Bixby Director Catharine Hays.
It was up to McClure and Redmond over the next 60 minutes to make the calls in seven categories — ranging from Pre-K to Adult & Child — on who would win prizes.
Given the criteria of "creativity and craftsmanship," the judges faced a tough task, given the quality of the entries.
They added their own standard: In Redmond's words, "I'm looking for story."
The winners, who received Lego kits as prizes, and judges' remarks, were:
•  Pre-K: Evan Angier, "Rainbow Zoo."
Several Pre-K entries impressed McClure and Redmond, but they settled on Evan Angier's entry before too long.
"This is really cool," McClure said. "It seems like a clear winner."
Redmond agreed: "I like the attention to detail and the story it tells."
McClure added, "I like the colorful walls, and I agree about the story."
•  K-Grade 2: Jackson Angier, "A Day at the Beach."
Competition was tough in an age group with a number of thoughtful entrants. 
The judges narrowed it down to either Jackson Angier's happy summery creation and the impressively detailed "Starlight City" from Nova Provencher, which came built into its own table.
Finally, they said they felt Angier's seaside construction told a stronger tale.
"Makes me want to go to the beach," McClure wrote on Angier's entry card. "I love that there are people surfing, fishing and diving! Great details!"
Redmond's comments' echoed hers: "I can hardly wait for summer when I see your display. You did a great job at re-creating a beach scene."
•  Adult & Child: Lydia & Beth Bearor, "Fancy House."
There weren't many entries in this joint category, but it might not have mattered. The judges loved the Bearors' mini-home, especially the slide from the second floor down to the deck, which was complete with a grill.
"There are a lot of things to do in this fancy house," Redmond said.
"I'm going to get a slide," McClure said. "It's going to be a thing."
•  Grades 3-5: Ella Bearor, "Little City Diner."
The judges had to choose among several strong offerings in the Grades 3-5 category, including Ella Bee Apuzzo-Kidder's blissful "Summer Paradise."
But Bearor's storytelling won the day, according to the judges, as well as her effort's connection to Vergennes.
"We applaud Little City Diner's local focus," Redmond said.
McClure added, "There should be a Little City Diner in Vergennes."
•  Grades 6-8: Jonathan Kehoe, "Kinetic Chicken."
"This is a chicken that's really cool," McClure said.
The judges loved that Kehoe included a worm that hides when the chicken stoops down to chase it, and then sticks its head back out when the bird stands back up.
"He even put in a little thing that pops up," Redmond noted.
"That's the worm," said Nelson, who spoke to Kehoe when he delivered his work.
The whimsy of the chicken edged out Micah Clevenstine's "Cargo Ship," with its working winch and other moving parts.
Redmond said he added extra exclamation points in his written praise of Clevenstine's effort.
"I think they're warranted," McClure said.
•  Grades 9-12: Julien Andrus, "Atlas."
The judges said they sensed Atlas, who according to myth carried the world on his shoulders, was lugging Earth around.
"You really get the feeling it's carrying the weight of the world," Redmond wrote.
Wrote McClure: "What a balancing act to make that display work. Excellent job of building and balancing."
•  Mixed Grades: David and Caroline Larocque, "The School."
Redmond said he enjoyed the building's many elements, such as a bus and trolley out front and construction equipment in the playground, and the reminder of when all students in all grades could attend school at the same time.
"In the time of COVID it's wonderful to see a normal school setting where people can be together, and I love how you included transportation to school, and how open the space is where everybody can enjoy being with each other," he said.
All agreed the contest was particularly welcome when many families were looking for projects all could work on together in the winter of COVID.
But all also said the competition will be fun again regardless of any outside circumstances. 
"There seems to be a lot of excitement for doing it again in the future," Nelson said.
More News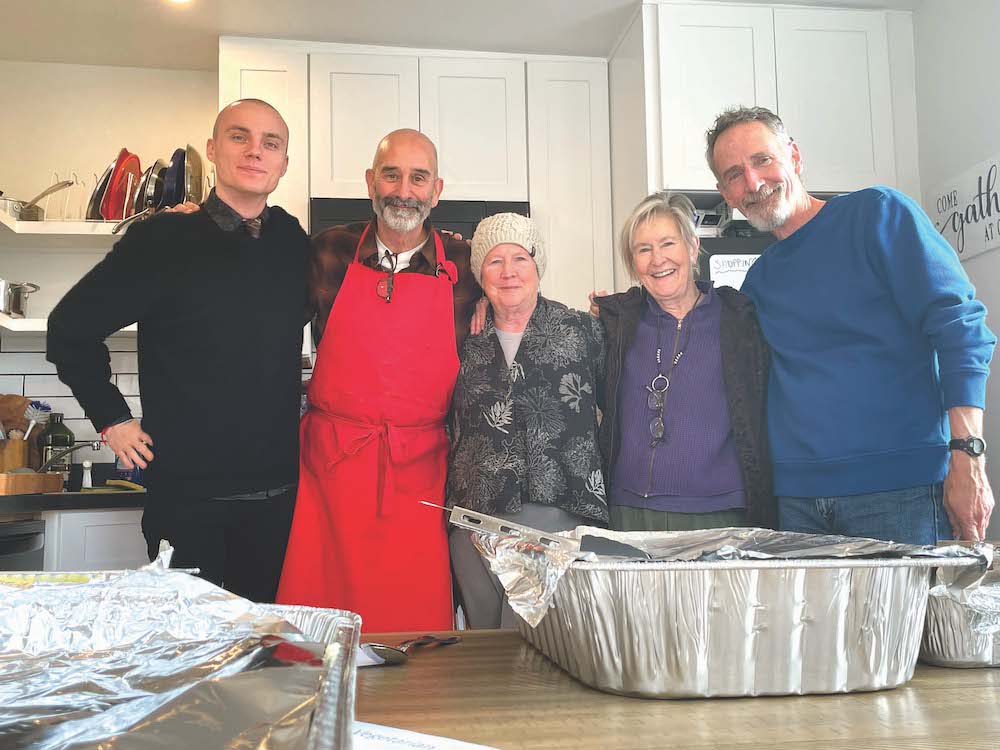 This past Thanksgiving, Nov. 23, saw almost 60 people converge upon the 1,400-square-foot … (read more)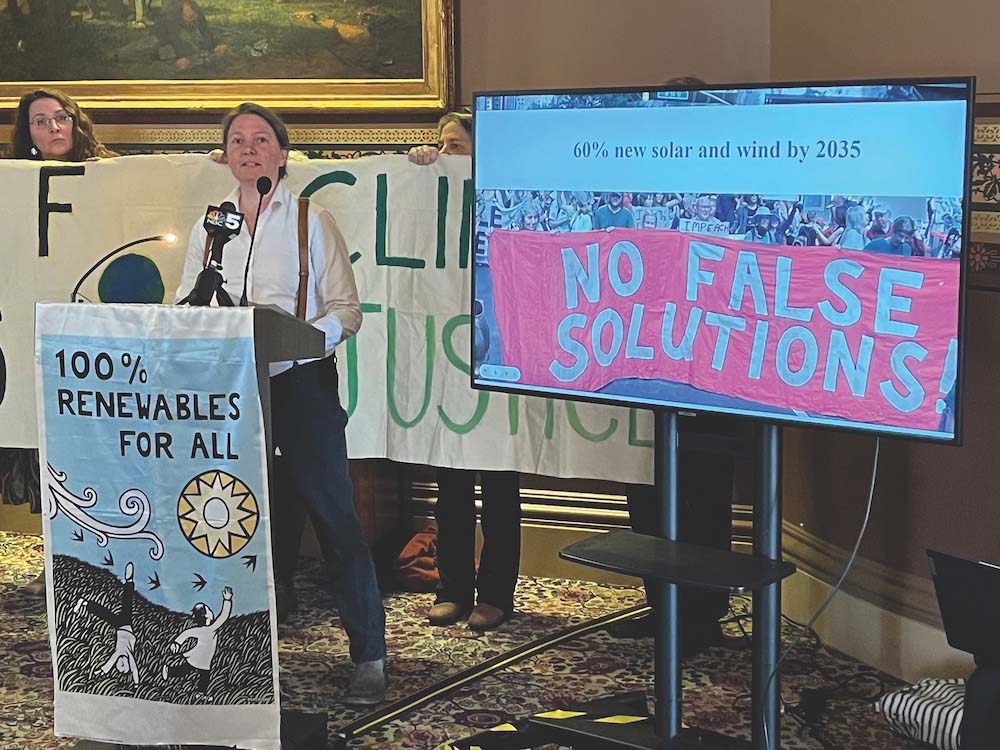 Two state lawmakers are urging Addison County folks not to ease up on efforts to battle cl … (read more)
Hunters during the 16-day deer rifle season that concluded on Sunday brought what was, acc … (read more)