Vergennes Partnership receives $1,000
VERGENNES — The Vergennes Partnership has announced the receipt of a $1,000 grant for replacement and additional plantings on the Vergennes Green. The grant came in the form of a $500 gift from Co-operative Insurance's Community Grants program, paired with a matching gift of $500 from Gaines Insurance Agency.
Vergennes Partnership was one of 10 organizations to receive a Community Grants award this year. "Organizations such as the Partnership are meeting the needs in the same communities that Co-op serves," said Randy Roy, Co-op's Senior Vice President of Marketing. "As neighbors, we believe it is important to do our part to help them out; this grant program is one more way we can be of assistance."
Renny Perry, the Vergennes Partnership president said he was pleased. "The Vergennes City Green has been an especially important space during COVID, even during the winter," he said. "We look forward to enhancing the beauty of the park for our residents and visitors passing through."
Scott Gaines, Co-op agent-owner in Vergennes, cited the great work the partnership does for the community as impetus for his matching gift.
More News
Blasting ledge could begin on Monday in Vergennes as work on the $25 million Vergennes Gra … (read more)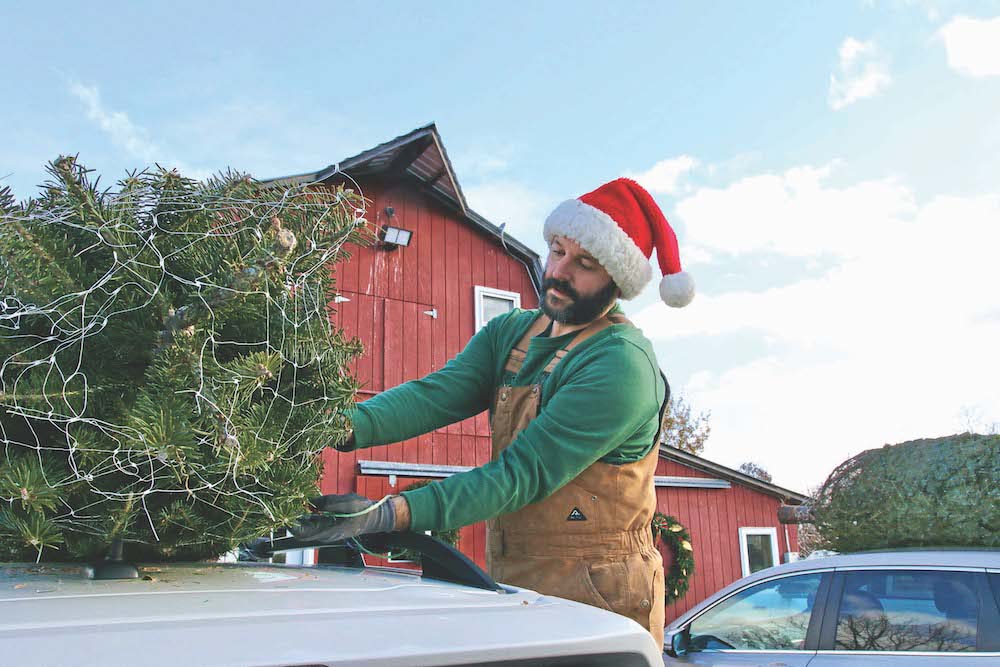 With the holiday season underway, county Christmas tree farms have begun welcoming visitor … (read more)
As the Middlebury Snowbowl prepares for opening day this Saturday, Dec. 9, loyal skiers an … (read more)