American musicals are more than just song and dance
Add a little razz-ma-tazz to your life and shake off any winter doldrums with "A History of the American Musical," a four-class series taught by Town Hall Theater Artistic Director Doug Anderson. This might sound familiar, and it is. Anderson taught the same series in person — if you can believe it — back in the spring of 2019. Beginning on Monday, March 9, Anderson will launch the class via Zoom for an unlimited online audience.
The course is a celebration of the legendary composers, lyricists and performers who forged a distinctly American art form, illustrated by archival footage from vaudeville to "Hamilton." Anderson also sees the course as a study of nearly two centuries of American social history, since every musical reflects and amplifies the political, racial and sexual attitudes of its day. 
Anderson first taught this course back in the early 1980s at the University of Illinois, and has since taught it at Amherst and Middlebury colleges. Most recently, he concluded a J-Term online course for Middlebury College students. 
"The students slipped into the online course effortlessly," Anderson said. So he figured he'd bring it to the community, again — this time online. 
"Hey, we're all at home," Anderson said, "so let's do this online."
Anderson, who's directed over 70 musicals and operas himself, always likes to have "really good material." He wasn't going to just point a camera at himself, stream it online and settle for poor quality. 
"You want everything to happen seamlessly," said Anderson, who worked with tech director Mary Longey to compile the musical footage and work through any technical kinks of presenting on Zoom. "I'm elderly and analog; Mary figured out how to get all this stuff online… We rehearsed every class to make sure it runs smoothly. It has to be entertaining and fast paced."
After all, Anderson is cramming 180 years of history into just four, two-hour classes.
"It has been a bit of a challenge to figure out how to offer the class via Zoom," Longey said, "but we found creative ways to be sure participants can view and enjoy clips of the great musicals of the past and present, as well as experience learning together as a group."
Each of the four classes will run from 7-9 p.m.; the dates are March 8, 15, 22 and April 5. There will be a break in the middle of each session for some chat and refreshments. The course begins with minstrelsy to "Show Boat," then moves on to shows from Rodgers and Hart to Rodgers and Hammerstein, followed by The Golden Age (1940-1960) and concludes with the contemporary musical. 
"The surprise and delight of this class is that when we first think of the American musical, we think singing and dancing — and it is that escapist art form," Anderson said. "But these musicals really reflect and amplify what's been going on in the past 180 years of American social history. We can always ask: why this musical now? For example, 'Oklahoma' makes no sense unless you realize it debuts in 1943 during World War II — it's the great war-time musical telling us we gotta be hardy and overcome — it's not just about cowboys."
OK, so if musicals reflect big social movements in American history, what about 2020? 
"I don't know what the musical would be, but I can tell you where we'd start," Anderson postulated. "We would talk about inequality and we would talk about resilience… Musicals by definition are optimistic. Right now, 'Hamilton' is very much that musical. But let's wait and see… someone else might write something."
As Anderson gears up to launch this online course, he's expecting a wider audience than before. 
"I think every performance organization resisted going online in the beginning, but once we figured it out it's been amazing," he said. "Our reach is so much greater now. It's not inconceivable that this course could draw 200-300 people. That's the great power of the medium, so let's tap in and use it."
Anderson recognizes that Town Hall Theater will have a digital audience even after the pandemic restrictions are lifted. 
"In the past, we'd have just four showings in the theater; now we can run a digital performance as many times as we'd like," Anderson said. "There's an income stream here that we've never tapped before."
No, you won't get to leave your house and have in-person discussions about American musicals, but it's the next best thing. And you can bet your bottom dollar that Anderson and the THT team will give you a good show. 
Tickets for the four-class series are $40 for an individual or $60 for a household. Registration at townhalltheater.org.
Class schedule
March 8
From Minstrelsy to Show Boat
From the blackface entertainments of the 1840s, through operetta, vaudeville, the Ziegfeld Follies and the triumph of "Show Boat."
March 15
From Rodgers & Hart to Rodgers & Hammerstein
The great songwriters of mostly forgotten musicals — Irving Berlin, Cole Porter, George and Ira Gershwin, and the advent of the "integrated musical," "Oklahoma."
March 22
1940-1960: The Golden Age
The period that defines the American musical, with a string of classic hits including "South Pacific," "West Side Story" and "My Fair Lady." 
(two-week break)
April 5
The Contemporary Musical
"Hair" and "Rent" introduce new sounds to the Broadway stage, and the musical begins to explore new forms and new ideas, culminating in "Hamilton."
More News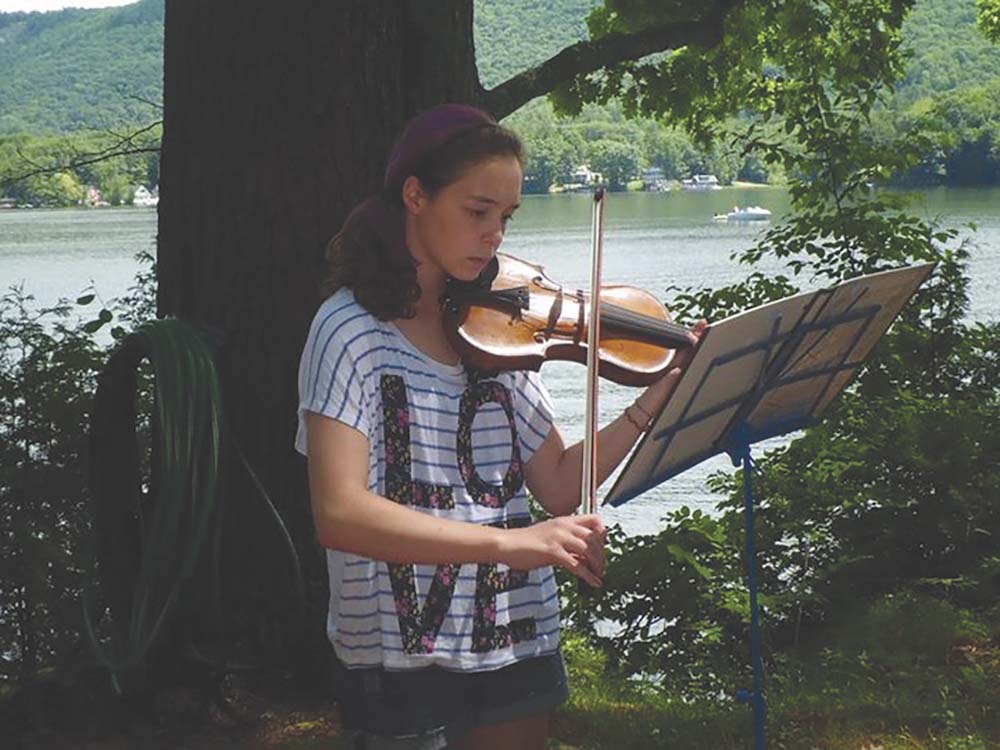 It's more than just band camp… it's Point CounterPoint. And this very special place, nestl … (read more)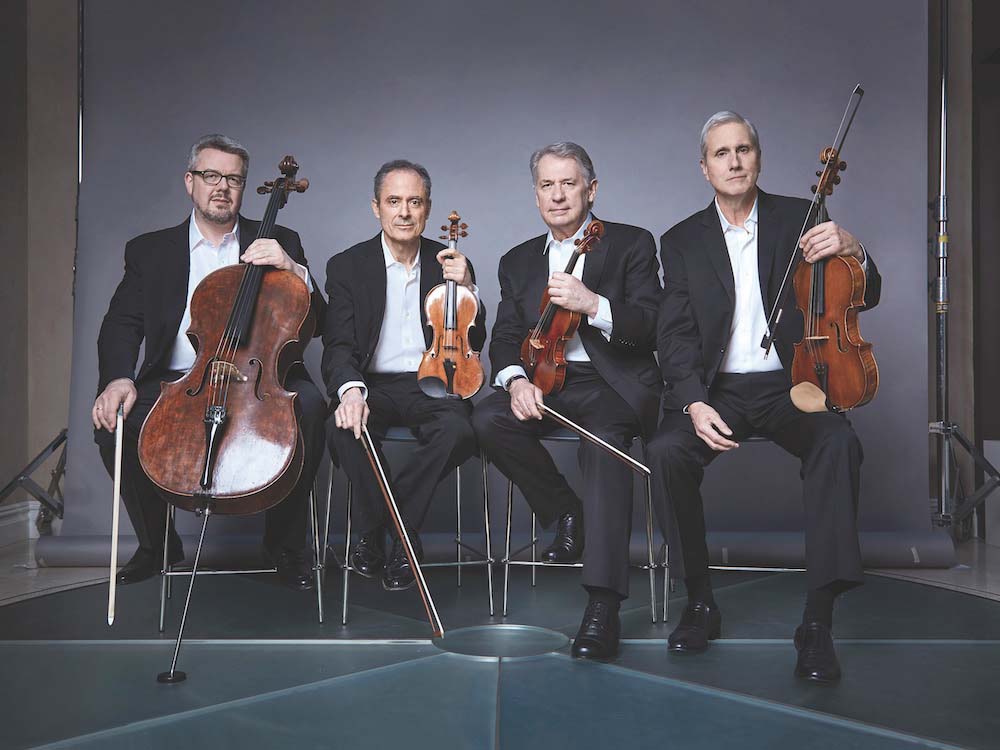 The Middlebury Performing Arts Series proudly opens its season with the legendary Emerson … (read more)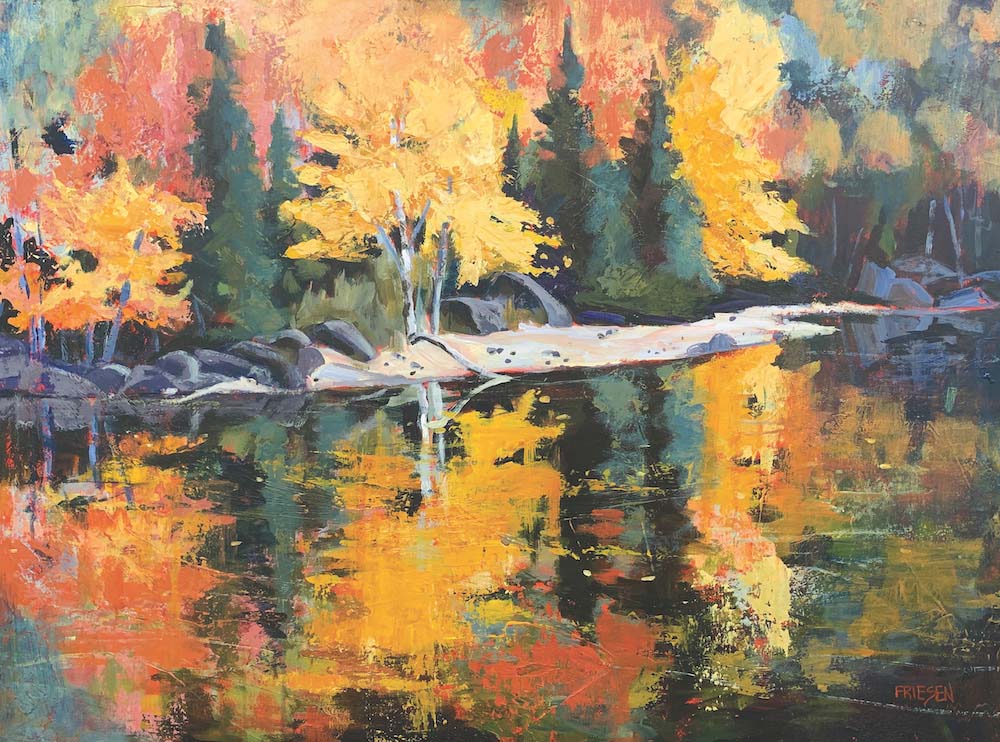 "Nature's Inner Light," a two-person exhibition featuring new work by Penny Billings and H … (read more)