Middlebury Police Log: Police investigating vehicle crash
MIDDLEBURY — Middlebury police are looking at a Feb. 8 one-vehicle crash with injuries on Blake Roy Road as a possible driving-under-the-influence of alcohol offense.
Police responded to the incident just before 10 p.m. that Monday. They said a truck went off the road and struck a tree. The male driver was transported to Porter Hospital, while the male passenger was taken to UVM Medical Center.
Police said they obtained a search warrant to draw a sample of the operator's blood due to suspicion of DUI-alcohol, and an investigation was continuing as of earlier this week.
In other action between Feb. 8 and 14, Middlebury police:
On Feb. 8:
•  Aided Middlebury Regional Emergency Medical Services with a call on Sugarwood Court.
•  Looked into a report of a missing vehicle from Boardman Street and found it in a nearby parking lot.
On Feb. 9:
•  Went to Porter Drive to begin investigating a man's report of a sexual assault.
•  Went to Court Square to help a woman who reported receiving threatening text messages from an ex in Burlington.
•  Took a North Pleasant Street man experiencing a mental health crisis to Porter Hospital for treatment.
•  Helped out with a vehicle that slid off Seminary Street Extension.
•  Dealt with a minor accident on Creek Road.
On Feb. 10:
•  Checked the Court Street area for a reported odor of gas.
On Feb. 11:
•  Took a call from a man reporting "a variety of suspicious circumstances" at his residence. Police said they determined he was experiencing a mental health episode.
•  Went to a Court Street hotel to help identify two unknown males in the building.
•  Responded to Middlebury Union High School to help with a student in possession of drugs.
•  Went to the Residence at Otter Creek to help staff with a possibly intoxicated resident.
On Feb. 12:
•  Helped a motorist on Court Street.
•  Went to Route 7 North to look for a reported erratic driver, but could not find the vehicle.
•  Went to Route 7 South to look for a reported erratic driver, but could not find the vehicle.
•  Accepted a license plate found by a citizen and began trying to contact its owner.
•  Checked on a Route 7 South bank after a cleaner reported suspicious activity.
On Feb. 13:
•  Went to a locked Case Street residence because a resident said he was not sure he could gain entry and stood by while he gained entry.
•  Responded to a call from a Case Street resident about suspicious activity at his home.
On Feb 14:
•  Dealt with a report of someone trying to enter a woman's North Pleasant Street apartment through a window. Police determined the report was unfounded.
•  Helped a motorist on Bakery Lane.
•  Dealt with an animal incident on Court Street.
More News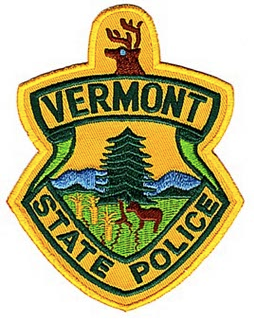 Police have not yet determined whether they will charge a youth in the killing of a Waltha … (read more)
A Vergennes police officer was the first law enforcement official to respond to a home on … (read more)
Vermont State Police operating out of the New Haven barracks dealt with two violent incide … (read more)