Middlebury College closes golf course, TAM sections
MIDDLEBURY — As Middlebury College prepares for the return of students to campus late this month, officials announced they again will limit access to the Ralph Myhre Golf Course and the portions of the TAM (Trail Around Middlebury) that run through college property. Only students who live on campus will be allowed in those outdoor recreation spaces starting Friday, Feb. 19, until otherwise announced, College Director of Business Services Matthew Curran said in a Feb. 9 letter to the Middlebury Community.
"The closure of these areas is necessary to protect the health and safety of our entire community by reducing opportunities for virus exposure, while providing designated spaces for our students living on campus to recreate," Curran wrote. "The entire campus remains closed to visitors, and faculty and staff working on or visiting campus must have approval to do so."
Middlebury College closed its campus to outside visitors at the beginning of last fall's semester to guard against transmission of the coronavirus. The effort was generally successful, with fewer than 10 infections.
Students left campus just before Thanksgiving and finish the fall semester remotely. Then they took Winter Term courses remotely. They are due to return to campus in Middlebury on Feb. 21 and 22, following a 14-day self quarantine.
The parts of the TAM that will be closed stretch from South Street Extension to Weybridge Street and include the following sections:
Ralph Myhre Golf Course and portions of the TAM that run through it; the Red Kelly Trail; the Class of 1997 Trail; the section of the TAM that runs from College Street through the solar panel array north to Weybridge Street; and The Knoll (garden).
In preparation for the students' return, the college created new gathering spaces on campus, with heated tents, fire pits, and an ice rink.
More News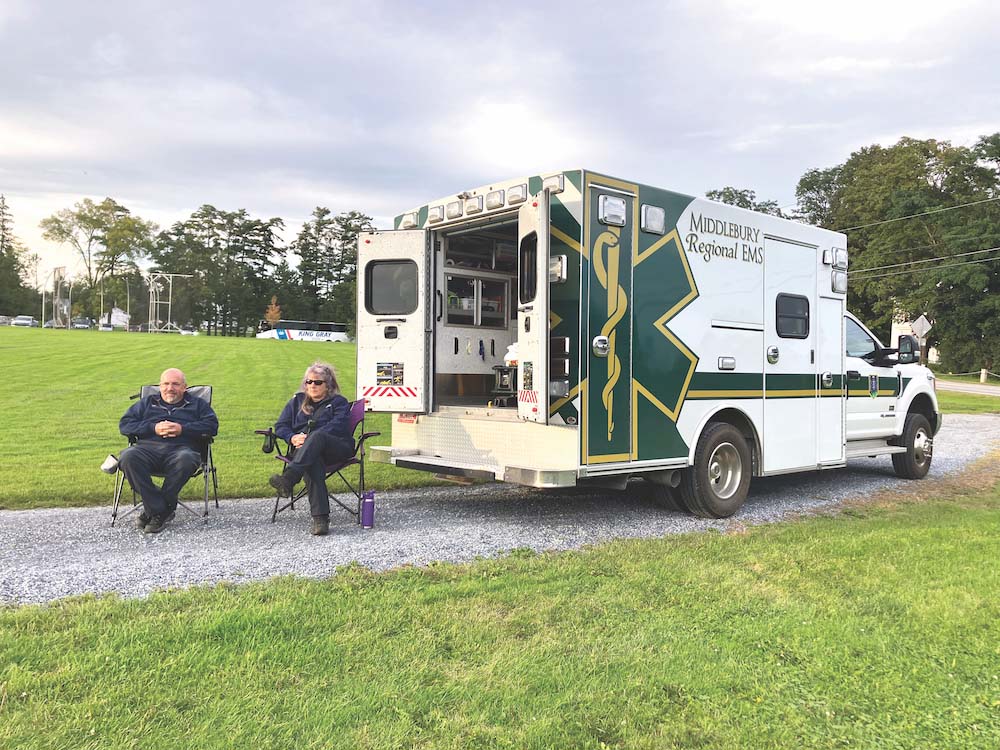 Middlebury Regional Emergency Medical Services wants to eliminate its annual Town Meeting … (read more)
Middlebury police are investigating the death of a Middlebury College junior and say the p … (read more)
Vergennes resident Margaret Clifford offers nearly a century of recollections, from losing … (read more)