39-year-old Brandon woman killed in Lake Dunmore snowmobile crash
SALISBURY — A Brandon woman was killed on Saturday when the snowmobile on which she was riding crashed while coming off Lake Dunmore.
Kristle Humiston, 39, was pronounced dead at the scene on the west side of the lake a little before 7 p.m. on Feb. 6.
Snowmobile driver Amanda Warren, 43, of Salisbury was taken to Porter Hospital in Middlebury and transferred to UVM Medical Center in Burlington to be treated for her injuries.
Vermont State Police troopers responded to the report of the crash on Lake Dunmore in the Rustic Lane area near Camp Songadeewin in Salisbury. While enroute troopers were notified that one woman involved in the crash was unresponsive.
Early this morning police said their investigation showed that Warren was driving a 2000 Yamaha Triple 700 snowmobile at a high rate of speed across Lake Dunmore with Humiston riding on the back. Warren failed to stop the snowmobile, collided with an embankment and proceeded to strike several trees.
Warren sustained multiple injuries during the crash, including injuries to both wrists and a head laceration. Humiston was pronounced deceased on scene by members of Middlebury Regional Emergency Medical Service (MREMS).
State police said they suspected alcohol impairment was a contributing factor to this crash. Neither Warren nor Humiston was wearing a helmet at the time of the crash.
In addition to MREMS, members of the Salisbury Fire Department assisted state police on the scene.
This is an ongoing state police investigation. Anyone with information related to this incident is asked to contact the Vermont State Police, New Haven barracks, at (802) 388-4919.
More News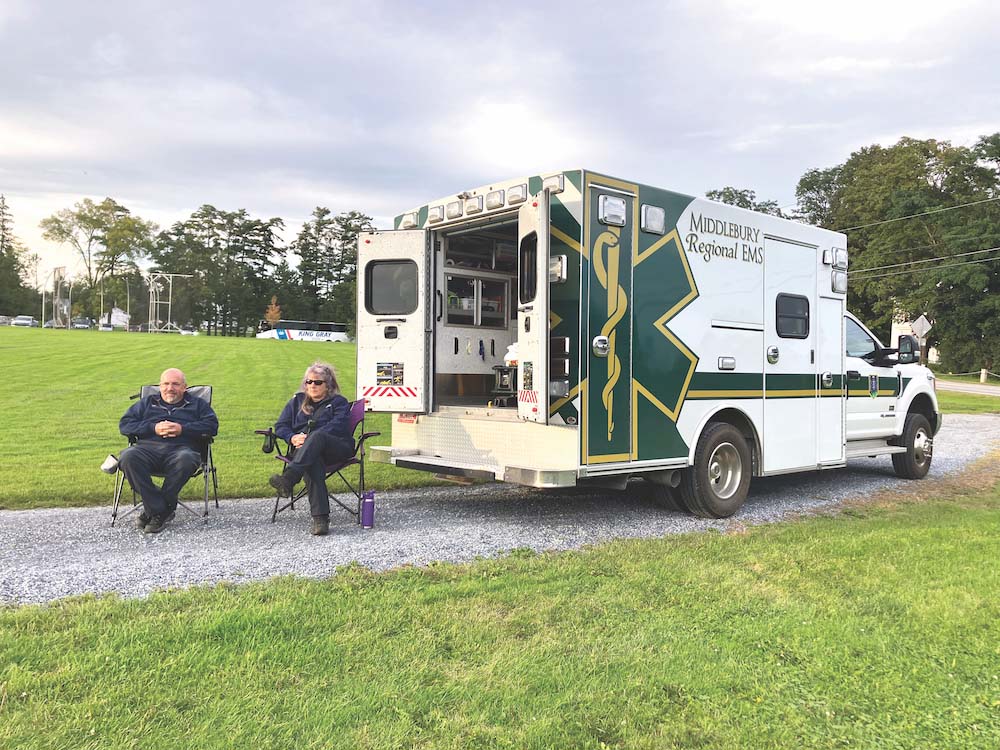 Middlebury Regional Emergency Medical Services wants to eliminate its annual Town Meeting … (read more)
Middlebury police are investigating the death of a Middlebury College junior and say the p … (read more)
Vergennes resident Margaret Clifford offers nearly a century of recollections, from losing … (read more)