New CSAC medical director eyes delivery of psychiatric care
People are starting to have a much more difficult time now (during the colder months). People who had been stable are becoming more destabilized.
— Dr. Joe Lasek
MIDDLEBURY — Dr. Joe Lasek is the new medical director of the Counseling Service Of Addison County (CSAC), and he's already thinking about ways to more effectively deliver mental health services to area residents who need them.
Lasek ascends to the post following a 32-year run by his predecessor, Dr. Bob Jimerson, who will continue to deliver psychiatric services to CSAC clients. Since its inception in 1959, CSAC has had only one other medical director, Dr. Wilton W. Covey, who held the post from the mid-1960s through 1988.
"We are beyond thrilled that Dr. Lasek has joined the leadership team at CSAC," said Rachel Lee Cummings, the agency's executive director. "He brings energy, skill, passion and a strong vision of collaboration and community engagement to CSAC. Dr. Lasek will continue to build on our strong foundation of innovation, collaboration, and high-quality services. I'm excited to work with him to strengthen access for patients and grow partnerships with primary care and community partners."
Lasek is not a stranger to CSAC. He was an on-call psychiatrist for the counseling service for more than 10 years (beginning in 2009), working closely with the agency's Emergency Team and Porter Medical Center's Emergency Department staff.  Before accepting the position as medical director, Lasek was the agency's associate medical director.
He earned his MD from SUNY Upstate Medical University in Syracuse, N.Y., then completed his residency in adult psychiatry at UVM College of Medicine.
It's clear that Lasek is well cut out for his new job. His resumé includes experience as medical director for adult services at the Howard Center in Burlington. He's worked in corrections and inpatient psychiatric settings and continues to serve as medical director for the Vermont Practitioner Health Program, a clinical assistant professor for UVM College of Medicine's Department of Psychiatry, and as an adjunct faculty at Northern Vermont University in its Clinical Mental Health Master's program.
Lasek's goals as CSAC medical director include growing psychiatric access within Addison County by building a system of care in close collaboration with community partners — including area primary care physicians. He also wants to continue CSAC's reputation for offering "excellent psychiatric care as well as exploring innovative practices for those coping with mental health challenges," according to a press release announcing his appointment.
Challenges abound in the mental health industry, Lasek noted during a recent phone interview.
"For three decades, there haven't been enough new psychiatrists coming into the field to replace those who are retiring," he lamented. "This has necessitated a change in models … because there are so few psychiatrists available. You either have to limit who you can see — those in the most need — or you start to see people for briefer periods of time, and increase your capacity that way."
The dearth of psychiatrists has prompted some mental health agencies to temporarily stop offering outpatient psychiatry services to patients diagnosed with "less intense forms of depression or anxiety," according to Lasek.
Psychiatrists these days are currently seeing caseloads in the 150-250 range, according to Lasek. Some of those patients are seen once a year, others every couple of weeks. The shortage of personnel, coupled with increased demand for mental health services, has created a waiting list to see therapists, Lasek noted.
"That's something we're looking at — finding ways to move people through more quickly," he said. "We're hiring three positions, but it's tough right now to find people to come in and work."
CSAC's outpatient model calls for patients to be initially assigned to a therapist, before potentially transitioning to a psychiatrist.
"I'm trying to reorient our psychiatric care more toward the level of care needed, rather than whether you're on a psychiatric medication or have a psychiatric diagnosis," he said.
In his new role, Lasek becomes leader of CSAC's psychiatry department, a team that also includes three psychiatric nurse practitioners and Jimerson.
He also collaborates across the organization, consulting on all aspects of CSAC's diverse programming.
"We bring medical oversight to the organization," he said of his team.
His leadership coincides with an additional, redoubtable foe for CSAC and its clients: the COVID-19 pandemic. Lasek noticed a lull in demand for counseling services at the outset of the pandemic last spring, but demand has spiked during the colder months that have called for more isolation.
"People are starting to have a much more difficult time now," he said. "People who had been stable are becoming more destabilized."
But Lasek has great confidence in CSAC's ability to meet the needs of those who are despondent, depressed and/or traumatized.
"The philosophy of care at CSAC is very personalized and client-centered," he said. "For such a small agency, it has this strong reputation for that."
Reporter John Flowers is at [email protected].
More News
Blasting ledge could begin on Monday in Vergennes as work on the $25 million Vergennes Gra … (read more)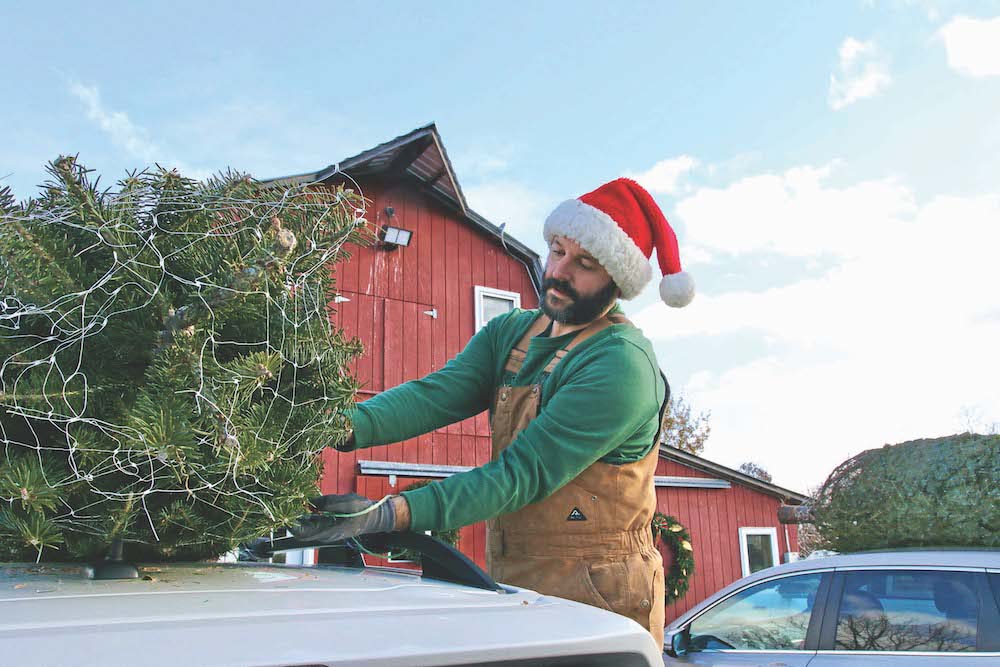 With the holiday season underway, county Christmas tree farms have begun welcoming visitor … (read more)
As the Middlebury Snowbowl prepares for opening day this Saturday, Dec. 9, loyal skiers an … (read more)