By the way for Feb. 4
Staff at the Ilsley Library can help local folks get through the digital quagmire of COVID-19 vaccine registration. Though more than half of the now eligible folks age 75-plus are registered, we still have the rest of that group and the age 70 and over group yet to go. Following that will be the 65-plus group. Don't let the specter of computer registration keep you from registering. The library can offer technical assistance with the registration process. You can email [email protected] or leave a message at 388-4095. The message should say you are looking for help registering for COVID-19 vaccines, and should include either your phone number or email. A library staff member will respond and help you walk through the process.
The Med47 Foundation — a Bristol charity dedicated to providing funds and equipment to area rescue squads, as well as scholarships for students to attend trade schools — is holding its annual silent auction online this month. It's a safe way to fight the winter blahs in the middle of a pandemic, and it's just in time for Valentine's Day. More than 150 items, including gift baskets and gift certificates to local businesses, will be listed for bids at Facebook.com/Med47foundation, from Feb. 5 through Feb. 12, ending at 8 p.m. Items will be added through the week, so keep checking the website. Anyone who would like to donate an item, gift certificate or gift basket may email [email protected], or call Cindy at 802-233-8334.
The Addison Central School District distributed 500 meal kits to families in its seven member-towns. It took many hands to provide these kits, including assistance and assembly space from the Middlebury Parks and Recreation Department. District staff, The Abbey Group, and more than 50 volunteers helped pack meal kit items over three days and transport them to schools in time for dismissal. The ACSD on Feb. 12 will distribute meal kits for February break. All families in Bridport, Cornwall, Middlebury, Ripton, Salisbury, Shoreham and Weybridge are eligible to sign up to receive a free meal kit. Those who know a family with children (birth to 18 years old) who might not see the sign-ups are asked to please share this information with them.
The Salisbury Free Public Library has now joined the ABLE Library, making it eligible to receive large-print books on loan from the state each month. The Salisbury Library also has applications for individuals who could use a talking-book digital player. Some of the large print books are now going to Shard Villa each month. The local library also now has a movie streaming service, allowing free access to thousands of movies with a library card. To access, go to this link: salisburypl.kanopy.com and sign in using full library card numbers (starting with 25769). In other Salisbury Library news, the facility continues to offer step-side pick-up and delivery. Just call 352-4198, email ([email protected]), or message on Facebook (@SalisburyLibrary) to order materials prepared for pickup or delivery. Don't forget, the library catalog can also be searched online at opac.libraryworld.com/opac/home.php; library name "SFPL"; no password. Reserve books directly from that website.
Officials at Homeward Bound want you to know that the Pet CORE program is available to help under-resourced pet owners with monthly supplemental food and cat litter, parasite preventative, covering the cost of cat spay/neuter, and access to basic wellness vet care. Please visit website tinyurl.com/1955356a for an application.
The Vermont Arts Council elected five new trustees during the council's quarterly board meeting in January. Among those elected to three-year terms was Will Kasso Condry, a visual artist, graffiti scholar, and community muralist. Condry is best known in Addison County for teaching courses on the "Origins and Politics of Graffiti" and "Street Art and the Elements of Hip-Hop" at Middlebury College, and elementary school classes on the art of illustration, puppet making, and mural painting. With his wife, Jennifer Herrera Condry, he built Juniper Creative Arts, a community mural and healing arts collective. Also elected to the Vermont Arts Council board: Emily Bernard of South Burlington, Sharon Fantl of Brattleboro, and Holly Groschner of Corinth.
Attorney General T.J. Donovan wants to hear from young Vermonters about their thoughts on the environment. The Attorney General's Office is holding an Earth Day Essay Challenge and asking 5th- and 6th-graders throughout Vermont to submit essays on the environment. The challenge will run from Feb. 15 through April 1. Students are encouraged to be creative and to write about their thoughts on Earth Day and Vermont's environment. All submitted essays will be posted on a webpage on the Attorney General's Office's website on Earth Day 2021. Participants will be entered in a drawing to have Donovan pay a virtual visit to the student's classroom. Essays can be submitted by email to [email protected], or by mail to: Earth Day Essay Challenge, Vermont Attorney General's Office, Attn: Environmental Protection Division, 109 State Street, Montpelier, VT 05602.
Please consider joining the amazing team at Addison County Home Health and Hospice as a volunteer, helping home-bound patients. Volunteer opportunities are essential parts of care for our community members, providing friendship, phone calls and socially distant visits. The agency will provide Personal Protective Equipment (PPE) for you, and the in-depth volunteer training is remote, online and self-paced. If interested please contact Heather Barry, Volunteer Coordinator, at 388-7259 or [email protected] to learn more.
More News
Blasting ledge could begin on Monday in Vergennes as work on the $25 million Vergennes Gra … (read more)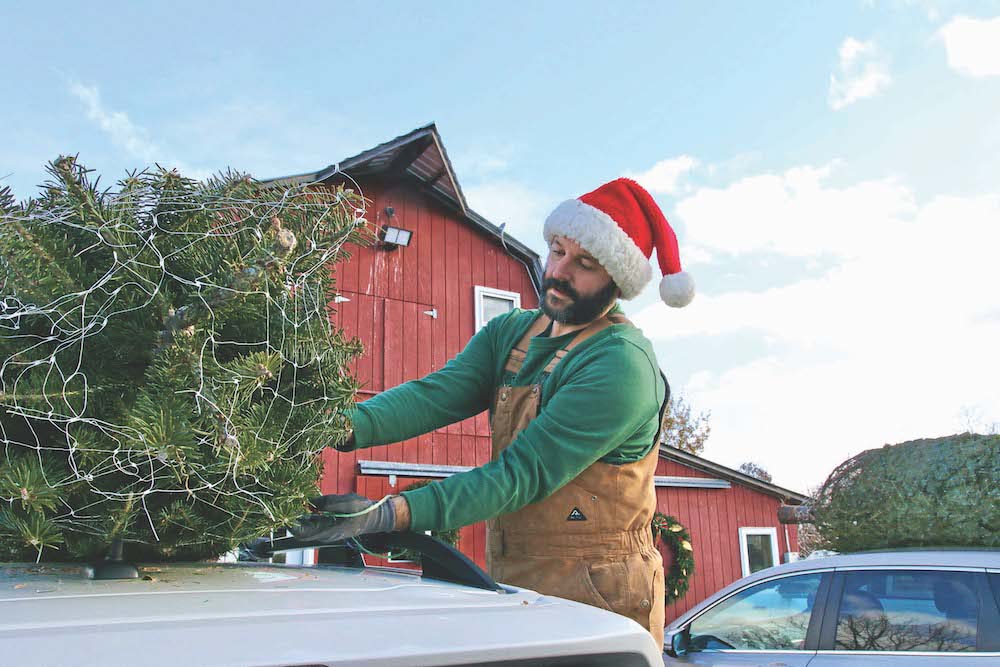 With the holiday season underway, county Christmas tree farms have begun welcoming visitor … (read more)
As the Middlebury Snowbowl prepares for opening day this Saturday, Dec. 9, loyal skiers an … (read more)