ACORN, college kids team up for new app
Everyone involved was so committed to picking up new skills rapidly because the job depended on it, and that environment made working together really exciting.
— Ben Yamron
MIDDLEBURY — When the Addison County Relocalization Network (ACORN) reached out to Middlebury College students last spring, seeking help with developing an app that would keep the community connected to local farmers and food producers, rising senior Ben Yamron and some of his friends answered the call.
"We gathered a group of passionate students who worked through the summer, fall, and winter to make (the app) a reality," Yamron told the Independent in an email. "I think the project was special because it was both an opportunity to develop skills through real-world experience as well as a unique way to give back to Addison County and hopefully help small businesses at a time when they need it."
The nonprofit ACORN promotes "the growth and health of local food and agriculture in Vermont's Champlain Valley by providing support to our farmers and food producers, engaging in food education and ensuring access to healthy food for all members of our community."
 "Eat Local VT," which ACORN launched this week, is a digital version of the 12-year-old "Champlain Valley Local Food & Farm Guide," which ACORN has printed annually in collaboration with the Independent. The app allows users to explore businesses with an interactive map, search bar or filter options to find producers across product categories, services and purchase options.
Under the direction of ACORN Executive Director Lindsey Berk (who at the time was Director of Marketing and Development) and ACORN board member Susan Smiley, who has kept the guide up to date since its inception, the Middlebury College development team grew from two students to eight, plus one student from another school, working remotely across several time zones and multiple continents.
"This was definitely a learn-as-you-go kind of project," said Yamron, who was the lead designer for the app. "Everyone involved was so committed to picking up new skills rapidly because the job depended on it, and that environment made working together really exciting."
None of the students had ever built an app from scratch before, Yamron said.
"We were lucky to have computer science students who had some experience with app-building technologies, and they stepped up to lead development efforts while still learning how to apply the skills they had," he explained.
Berk provided critical guidance and feedback to the students while also giving them the freedom to explore and solve problems as they arose, Yamron said.
"Managing a project with so many moving parts always has unexpected twists and turns, and I feel as though I've grown immensely, both personally and professionally, thanks to our supportive group of students and members of ACORN," he said.
The app development project was one of several Middlebury College student volunteer projects that emerged and flourished this past spring while students were studying remotely because of the pandemic.
Berk had been dreaming of creating such an app since her earliest days with ACORN in 2015, but who lacked the time and expertise to build it. She was grateful for the passion and dedication of the Middlebury volunteers, she told the Independent.
"It was a really cool experience," she said.
ACORN is looking to partner with more food producers who can upload their information to the app, Berk said:
"And the app doesn't have to be limited to just the Champlain Valley. It could be used across the state."
For more information about the app, visit acornvt.org/app.
ACORN and the student developers are eager to get feedback on how the app is working and what they can do to improve it. Questions and comments can be emailed to [email protected].
"We feel lucky to have learned so much about the Vermont food space that many Midd students don't know about," Yamron said.
The experience of working on the app has inspired the students to form the Middlebury Application Development Club, MiddDev for short.
"Students are looking in the Middlebury community for more organizations that they can help that may not be in a position to invest in their own tech development," said Middlebury College spokesperson Sarah Ray. "They also hope to provide a fun environment for other students to develop skills in various phases of a product lifecycle: research, design, development (coding), testing and distribution."
Berk hopes the new app will encourage people to keep supporting their local food producers even after the pandemic is over.
"Over the past year we've seen how amazing our local food system is, but there is concern that the surge in demand from COVID will wane," she said. "We need to make sure our food producers are still around — during the good times and the bad times."
Reach Christopher Ross at [email protected].
More News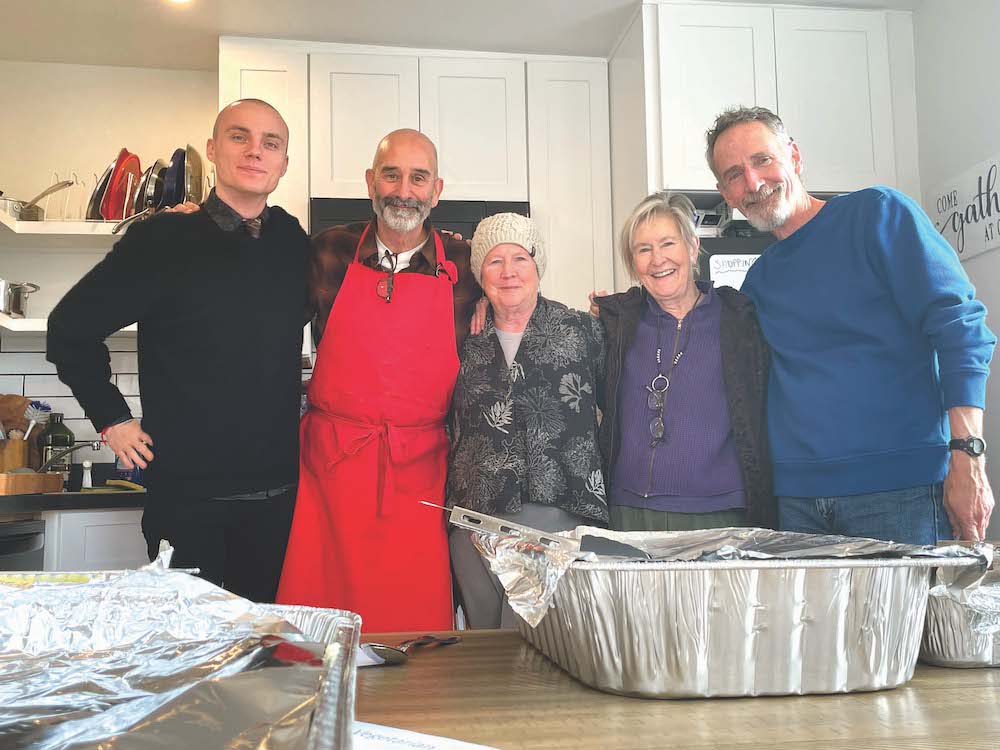 This past Thanksgiving, Nov. 23, saw almost 60 people converge upon the 1,400-square-foot … (read more)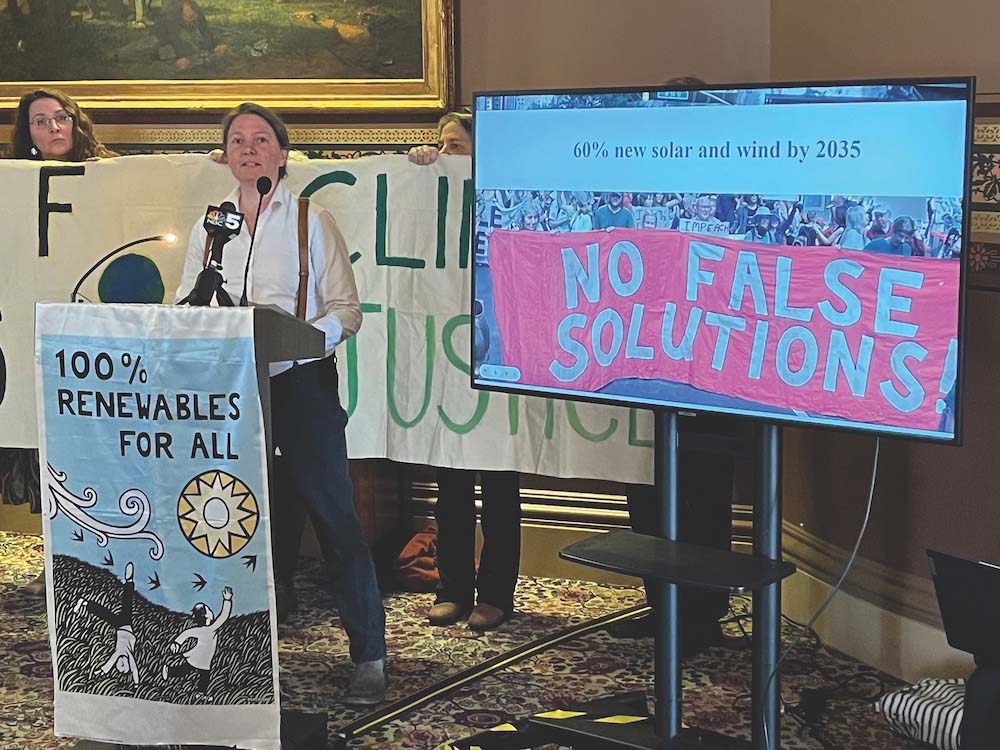 Two state lawmakers are urging Addison County folks not to ease up on efforts to battle cl … (read more)
Hunters during the 16-day deer rifle season that concluded on Sunday brought what was, acc … (read more)