By the way for Jan. 28
Town Meeting Day, Vermont's 259-year-old tradition of direct democracy, faces unprecedented challenges due to the ongoing pandemic. Recognizing these unique difficulties, the Vermont Legislature recently passed a new law to ensure this historic institution could continue remotely. Addison County High Bailiff Dave Silberman on Friday, Jan. 29, at 5:30 p.m., will host a Zoom conversation with state Rep. Sarah Copeland-Hanzas, chair of the Vermont House Government Operations Committee, Lincoln Selectboard member Paul Forlenza, and Bradford historian and former Town Moderator Larry Coffin. They'll discuss the history and different flavors of town meeting, recent changes to state law in light of COVID-19 safety needs, and your ideas for how to make town meetings more accessible and inclusive for all Vermonters. Register in advance at tinyurl.com/2u942thf.
A reminder that the Starksboro Little Free Pantry (LFP) has transitioned to cold weather foods. They've switched from cans and glass to dried goods and items that can withstand freezing temperatures (tuna in foil pouches, pasta sauce in plastic, etc.) The First Baptist Church of Starksboro, Starksboro Food Shelf, New Community Project (NCP), and Rise VT provide the LFP with goods in the spirit of building community through neighbors helping neighbors. Please remember the LFP motto: Take what you need, and leave what you can. For questions about the Little Free Pantry, please contact Pete at NCP at 434-2333 and [email protected].
The annual Lake Dunmore Ice Fishing Derby is just around the corner. Get your rod and tip-up, along with your ice auger, and head out to Lake Dunmore on Feb. 6 and 7. Adult entry is $20; kids are $10. All entry money is given back in cash prizes For more info call Kampersville Store 352-4501.
The Addison County Solid Waste Management District is now accepting your used disposable shaving razors for special recycling. In an effort to divert valuable resources from the landfill, the district transfer station has partnered with TerraCycle to recycle all brands of disposable razors. These items should not go in your blue recycling bin, but can be brought to the Middlebury Route 7 transfer station and dropped in the new collection bucket next to the battery recycling in the Drop Zone. No packaging, electric razors or other shaving paraphernalia are accepted, just disposable razor blade heads and handles. For more information about the program check out tinyurl.com/1cur3vjj.
The Agency of Agriculture is now accepting applications for its Community Supported Agriculture (CSA) grant program. These grants are open to Vermont licensed or registered childcare providers and will reimburse them 80% of the total cost of CSA shares they purchase, up to $1,000. The deadline to apply is Feb. 17. Complete information is available at agriculture.vermont.gov/grants.
The Bristol Conservation Commission invites you to explore the outdoors with a Winter Scavenger Hunt. Find 20 of the 22 items listed and submit your game card to the Lawrence Memorial Library by March 9 to be entered into a raffle. Raffle winners will receive one of five $20 Bristol Bucks prizes donated by the National Bank of Middlebury. Bristol is a great place to explore in winter and there are all sorts of parks and trails just waiting to be discovered. If you want to make a real adventure out of it, the Lawrence Memorial Library has adult and children's snowshoes to borrow. To get started, download a copy of the Winter Scavenger Hunt from tinyurl.com/tdhgg9bs or tinyurl.com/7jh03z3k.
Children still need books — especially during this pandemic. And children residing in Addison County can get a free new book mailed to their homes every month by signing up for the Dolly Parton Imagination Library program, sponsored by Addison County Readers. There are no strings attached. The books are classic and new, high-quality, colorful with engaging text, some bilingual, and all encourage the love of reading. To learn more about the Imagination Library, see a list of the books and sign up, go to addisoncountyreaders.org. Any questions? Contact Dinah Bain at [email protected].
More News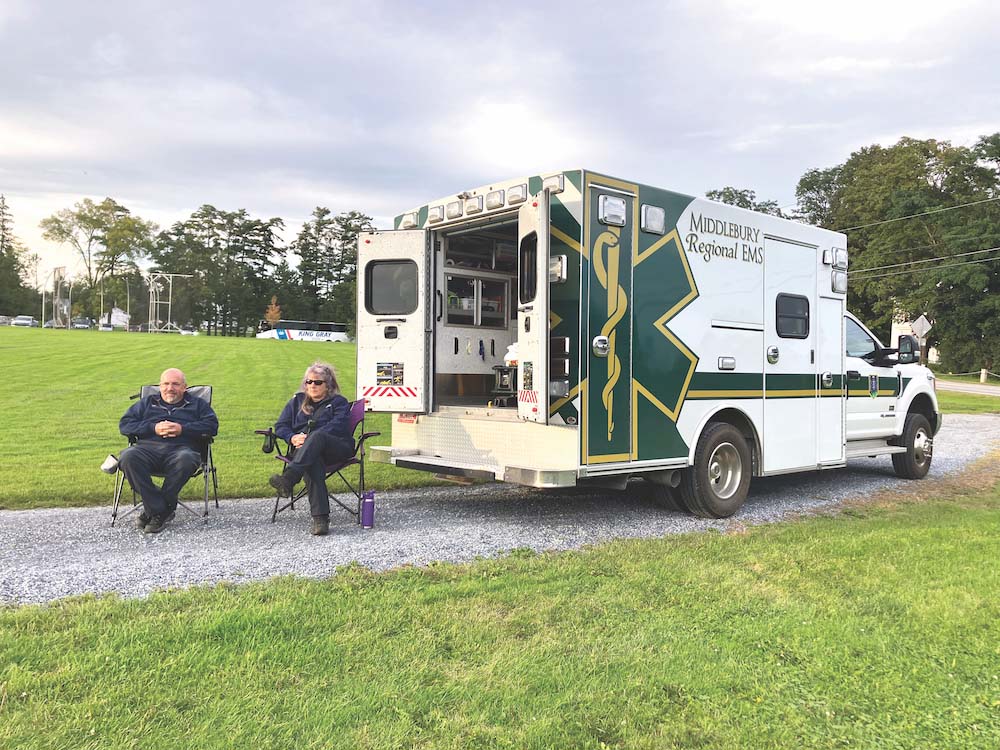 Middlebury Regional Emergency Medical Services wants to eliminate its annual Town Meeting … (read more)
Middlebury police are investigating the death of a Middlebury College junior and say the p … (read more)
In the course of her almost 101 years on Earth, Vergennes resident Margaret Clifford, bett … (read more)