Matthew Dickerson: A tribute to Pete Diminico
It was the first morning of the new year. I was searching through my e-mail folder for something — I don't even remember what — when I stumbled on some correspondence from Pete Diminico. Having recently heard the sad news that Pete had passed away on Christmas Day, the e-mails caught my attention. One dated all the way back to January of 2006. The most recent came to me just this past August.
I can't remember what year I met Pete, but I know it was through the New Haven River Anglers Association, at a meeting held at the old Dog Team Tavern. Though the tavern burned down in September of 2006, I remember it well in large part because of those monthly gatherings. Pete was a founder of the NHRAA, and its president for many of the early years I attended. Even when he wasn't president, he was a regular fixture at the meetings.
For the first few years I knew him, I think our only interactions were in the "social hours" before and after meetings. They were limited to casual conversations about fly fishing, trout, and flies, and about the river after which the organization was named. Not that conversations about those topics are ever truly casual among avid anglers. I was probably trying to ply Pete — intently but with a veneer of casualness — for information about where to fish the river. I'm not sure if I ever succeeded at that. (Although I was certainly asking the right person; nobody knew the river better than he did.) But I did manage on occasion to gain possession of a few hand-tied Diminico trout flies.
Only later, as I had the privilege of getting to know Pete a little bit better, did I realize the great extent to which conservation was near and dear to his heart: how the river itself, and human care for that river, became more important to him than the actual enjoyment he might take out of catching fish in it. He was absolutely passionate about conservation in general and about the New Haven River in particular, and the towns through which it flows. Indeed, the more I got to know him—and the more I learned about him — the more I realized why conservation and service was a central aspect of the anglers association he helped found.
So when the name "Pete Diminico" popped up on the old e-mails, I had a good idea what most of those e-mails would be about even before I opened them; invariably, they were about river conservation. Many went out to a broad group of members and friends of the NHRAA. Because of my biweekly outdoors column in the Addison Independent, however, and because Pete knew I cared about and often wrote about conservation issues, he often included me on more detailed conversations to smaller groups of recipients. Some of those missives were informational, perhaps bringing to my attention some important behind-the-scenes work or some bit of state politics that could impact the health of the New Haven River and other local watersheds. Some e-mails contained calls to activism, asking folks to get involved in the decision-making, to make sure that voices for conservation got heard in Montpelier. In the days when he was still actively leading the NHRAA, the e-mails might also just be good old-fashioned invitations to come get our hands dirty in order to help make the river clean, by participating in some conservation project that he had likely helped to organize.
And he organized a lot! I was reminded of that when I read his obituary last week. Not only did he found the NHRAA, he also co-founded the Bristol Conservation Commission, and served on the board of the Addison County River Watch. And he also played a big role in the installation of the universal fishing platform on the section of the New Haven River between Bristol and Lincoln, upriver from Bartlett Falls. When he came to doing hard work for the sake of something he cared about, Pete led by example.
And though I'm sure I've long ago lost any Diminico flies I once owned — they now sit on rock or streamside branches in or by the river he loved — I'll remember that about Pete. I've been fishing the New Haven River for over 30 years now. There is no doubt that when I enjoy that water now, and I hope for many years in the future, I will owe a debt of gratitude to Pete and his many years of hard, caring efforts.
More News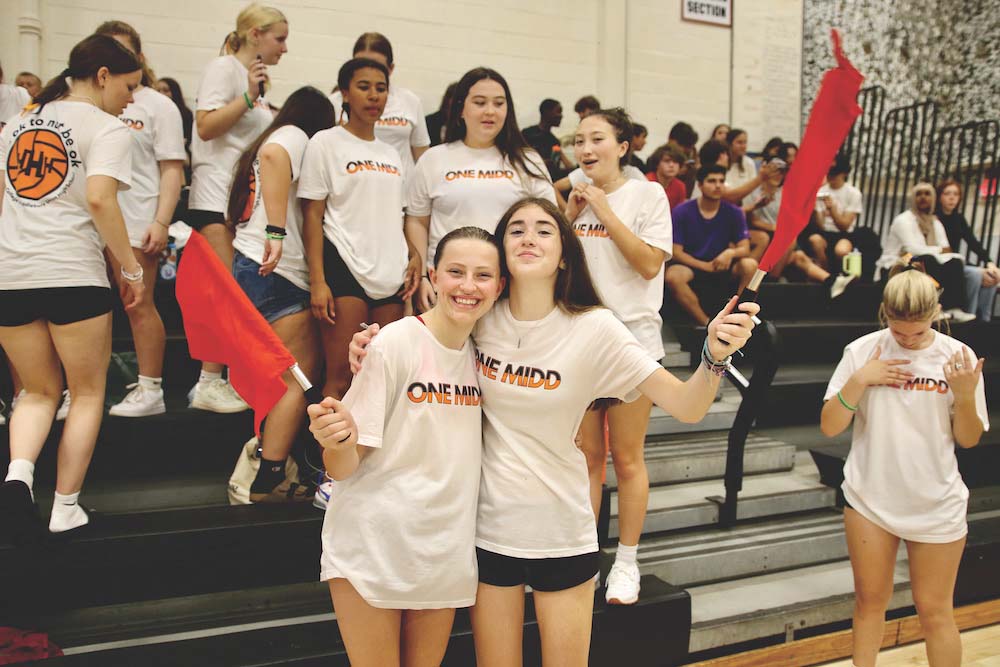 Considering the Middlebury Union High School volleyball team's decidedly successful record … (read more)
In a hard-fought girls' soccer match on this past Saturday, Middlebury outlasted Vergennes … (read more)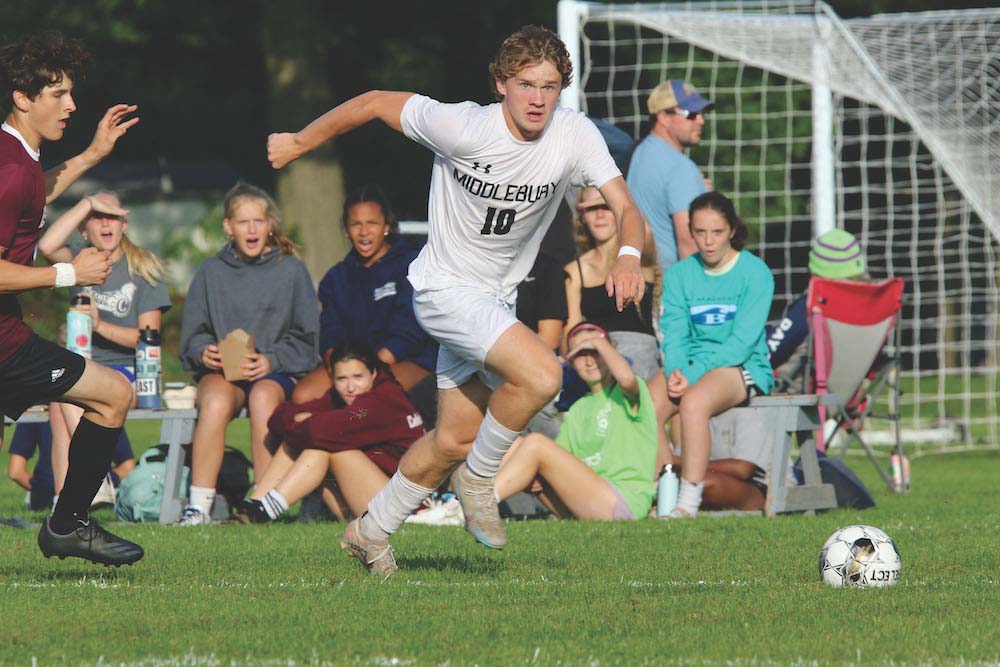 The Middlebury Union High School boys' soccer team survived a scoreless first half in whic … (read more)