Local sports practices set to start in January
ADDISON COUNTY — Although Gov. Phil Scott in his Tuesday, Dec. 22, press conference gave the go-ahead for schools to begin sports practices as soon as Dec. 26, local schools are opting to wait until after the current holiday break.
Scott announced at the beginning of his weekly Tuesday press briefing the easing of several COVID-19 restrictions, including allowing what he called "a phased restart of youth, recreation and school sports."
He said this change does not apply to adult leagues, and spectators are still banned.
Specifically, he said, youth, school and recreation teams would be allowed to begin practices on Dec. 26, but those sessions would be limited to skill and conditioning work, and participants must follow social distancing and masking guidelines.
Two local school districts, Addison Central and Otter Valley Unified, made immediate decisions to hold off.
Middlebury Union High School Principal Justin Campbell announced the ACSD decision in a Dec. 22 mass email:
"After consulting with Superintendent (Peter) Burrows and Activity Director (Sean) Farrell, we have decided that MUHS will start athletic practices on January 4th. I realize some in our community will want to begin sooner but we need to allow sufficient time for our staff to finalize planning and procedures to keep our athletes safe."
Otter Valley Union High School Athletic Director Steven Keith said in a Dec. 23 email to the Independent OVUUSD would wait even longer, thus coordinating its practice dates with the return of students to the district's schools.
"We announced yesterday we would begin all winter athletic practices on January 11 when we return back to in-person learning from the winter break," Keith wrote. "As we are remote the week of Jan. 4 we did not feel it was optimal to start practice while not in the facility."
Addison Northwest Activities Director Peter Maneen texted on Dec. 23 ANWSD had not yet pinned down a date, but that it would be in January.
"I've got to get together with my coaches, but it won't be until after we return from the break," Maneen said.
Mount Abraham Union High School Athletic Director Devin Wendel said in a text he and district officials there opted for a Jan. 5 start date for practices. 
The Rutland Herald reported most schools in its readership area were starting practices between Jan. 4 and 11, while the Burlington Free Press noted that Champlain Valley Union was among schools opening its doors as soon as Dec. 26, while others would open later.
Scott said he was uncertain when competition among schools might start, but that date will be dictated by how the state is faring in its fight against the coronavirus pandemic. He said the fact the rate of infections had "stabilized" in the days leading up to Dec. 22 led to the decision to ease some restrictions.
"We just want to make sure that we're not going in the other direction," Scott said.
The decision for restarting competitions will not be made until the middle of January, he added.
"We want to watch what happens over the holiday, Christmas and New Year's," Scott said. "You take seven to 14 days after both of those days, that will give us a good indication what's going on. I would anticipate we would be able to make some decisions by mid-January. We'll see what's happening by that point."
Scott also announced on Dec. 22 that residents would be allowed to meet for outdoor recreation such as running, hiking, ice fishing, sledding and Nordic skiing, providing they follow social distancing and masking guidelines and do not gather afterward.
"You've got to follow the arrive, play, leave approach," Scott said.
More News
The Middlebury College football team scored first the outlasted visiting Bowdoin on Saturd … (read more)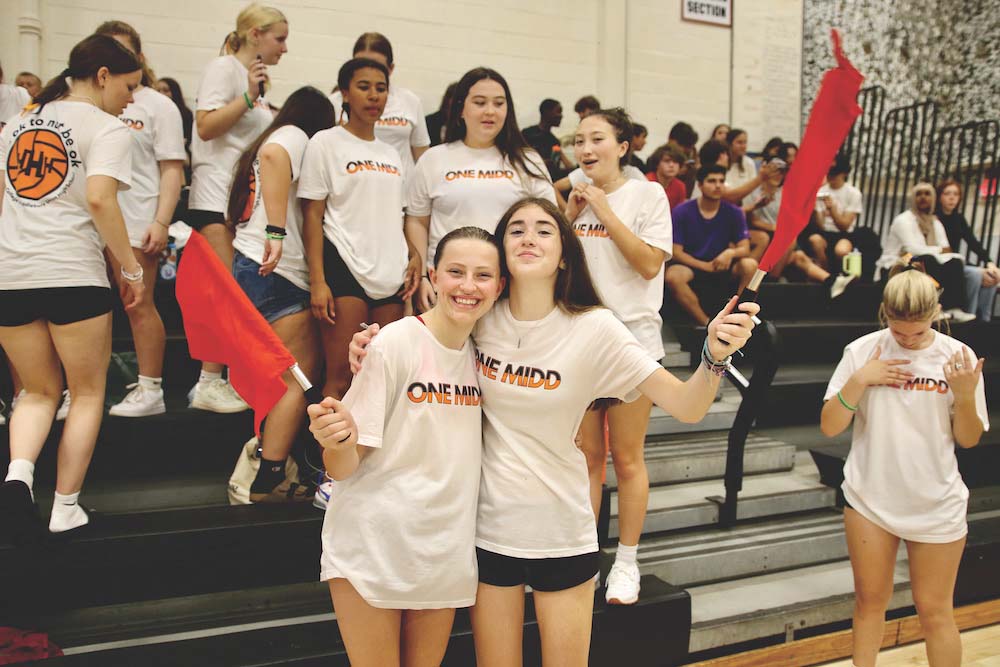 Considering the Middlebury Union High School volleyball team's decidedly successful record … (read more)
In a hard-fought girls' soccer match on this past Saturday, Middlebury outlasted Vergennes … (read more)