Orwell middle schoolers could head to Fair Haven high school
We can't continue on the same path and expect better results such as increasing opportunities, an increase in student outcomes and a decrease in taxes. The math simply doesn't add up.
— SVUUSD Superintendent Brooke Olsen-Farrell
ORWELL — The Orwell Village School in the fall of 2022 would start sending its seventh- and eighth-grade students to Fair Haven Union High School under a plan that's being considered by the Slate Valley Unified Union School District (SVUUSD) board.
That move is part of a major reorganization proposal within the district aimed at saving taxpayer dollars amid an ongoing trend of declining enrollment and rising public school expenses. The Addison Central, Addison Northwest and Mount Abraham Unified school districts are facing the same problems and are also exploring school closures and/or mergers in an effort to control costs.
"We can't continue on the same path and expect better results such as increasing opportunities, an increase in student outcomes and a decrease in taxes," SVUUSD Superintendent Brooke Olsen-Farrell said.
"The math simply doesn't add up."
SVUUSD serves children in the communities of Orwell, Castleton, Benson, Hubbardton, West Haven and Fair Haven. Here's how Slate Valley officials are proposing to reshape district schools for the 2022-2023 academic year and beyond:
•  All local schools would start sending their middle-schoolers to FHUHS. There are currently around 180 middle-school students in the district, including 24 in Orwell, according to Olsen-Farrell.
She added there's enough space within FHUHS to accommodate the new population. The building once served more than 600 students and now hosts about 300 on any given day, Olsen-Farrell said.
"We certainly have the room, but we need to spend some funds to reconfigure certain rooms, because we are trying to keep the seventh- and eighth-graders separated from the ninth-through-12th graders, to the best of our ability," she said. "It will take some funds, but we're anticipating we'll be able to do that through the regular budgeting process. It would be work that would probably play out over three years."
Olsen-Farrell anticipates being able to deliver the cost estimates for the FHUHS reconfigurations to the board by late winter.
"It's not going to be ideal," she said of merging middle-schoolers into the high school. "There will definitely be some compromises and sacrifices. Some of our space constraints will impact scheduling. We will have one gym. We'll have to share, to some degree, spaces with the high school. But by and large, we think we'll be able to do it."
•  Benson's transition would begin a year earlier, next fall, because its population in grades seven and eight is expected to drop to just eight children. Families of those eight children would be afforded in-district school choice (with transportation provided) to any SVUUSD middle school during the 2021-2022 academic year. They would then transition with the rest of the district's middle schoolers to FHUHS during the fall of 2022.
The Slate Valley board is anticipated to vote on the Benson portion of the reorganization plan on Dec. 7.
•  Castleton Village School, which now serves grades six through eight, would be closed or repurposed following the 2021-2022 academic year. Beginning with the 2022-2023 academic year, its sixth-graders would attend Castleton Elementary School and seventh- and eighth-grade students would join other middle-schoolers at FHUHS.
"Castleton Elementary School has enough room to easily absorb the sixth-graders at CVS," said Olsen-Farrell. "Closing CVS could potentially save the district over $1 million."
And Olsen-Farrell is confident the middle-school transition would produce savings beyond closure of the Castleton Village School. A consolidated middle school within the FHUHS building would allow the district to shed roughly 20 teaching positions "over the next couple of years," she said.
"By having a fully combined middle school on the high school campus, we can increase opportunities and decrease costs," Olsen-Farrell said. "This will allow us to address some of our infrastructure needs."
The middle-school shift could be the first of other changes within the SVUUSD in its effort to cut costs and serve a smaller student body.
"I think after the board considers the middle-school piece, we certainly will be looking at other options within the district," Olsen-Farrell said. Orwell, Benson and Fair Haven elementary schools would of course lose student population with the middle school plan.
Statistics provided by Olsen-Farrell show the Orwell School currently serves 120 students in grades K-8. That's 17 fewer than last year's 137. Orwell served 129 students during the 2011-2012 academic year, a number that dwindled to 110 in 2014-2015, but bounced back to 134 during the 2018-2019 school year.
Still, the student drain is undeniable within SVUUSD. District statistics show Slate Valley taught 1,417 students at its schools during the 2011-2012 academic year. Those same schools are currently educating 1,176 students, according to Olsen-Farrell.
"We've seen a substantial decline in student numbers," she said. "When you have the infrastructure needs we have in the district and it took us three attempts to get our budget passed by 16 votes, I think all of those things have to be taken into consideration, and we can't continue to do things the same way."
Glen Cousineau is an Orwell representative to the SVUUSD board. He stressed the board has yet to make a decision on the middle-school issue, but added the district must do something to control costs and deliver quality education to a dwindling number of students.
"I think every board in the state is going to have to look at what we're doing and how we're going to pay for it, because our tax base is not expanding enough to keep up with expenses," Cousineau said. "Last year, it took us three attempts to get a budget passed, and it only passed by 16 votes on the third attempt. We're continuing to lose students. Costs keep rising. Health insurance is going up another 10% next year.
"I think taxpayers are reaching a point where they're saying, 'Enough is enough.'"
The SVUUSD board expects to vote on the middle school reorganization plan on May 24, 2021. There will be many opportunities for community input, officials said. The district will launch a week of "virtual listening tours" on Nov. 30.
More information for these events will be available at SlateValleyUnified.org.
Reporter John Flowers is at [email protected]. 
More News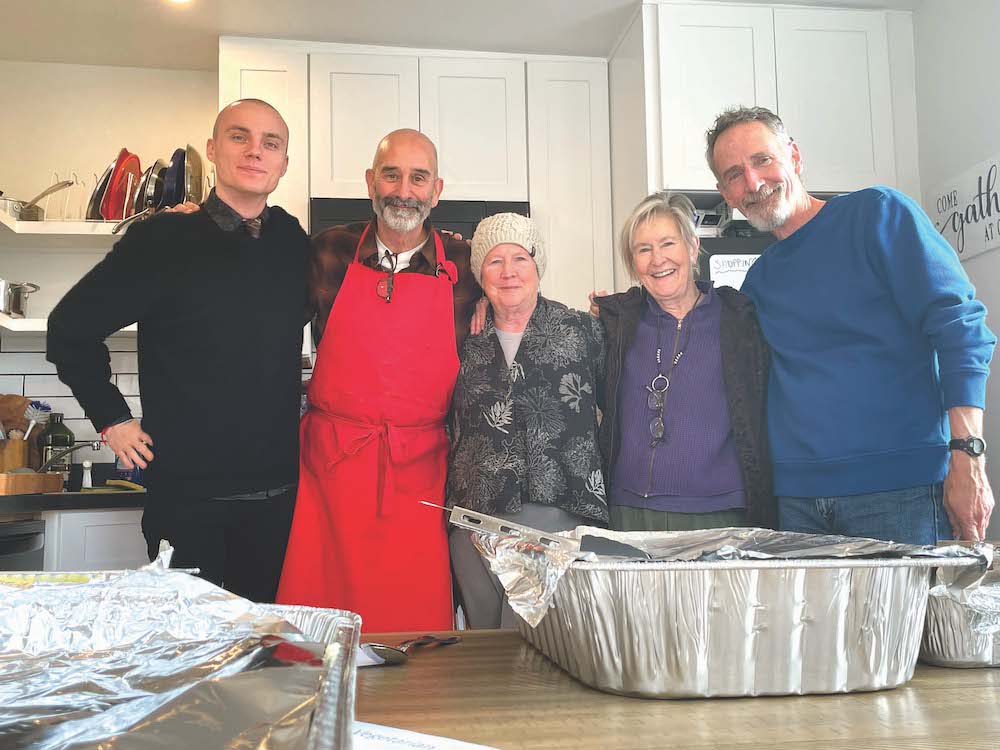 This past Thanksgiving, Nov. 23, saw almost 60 people converge upon the 1,400-square-foot … (read more)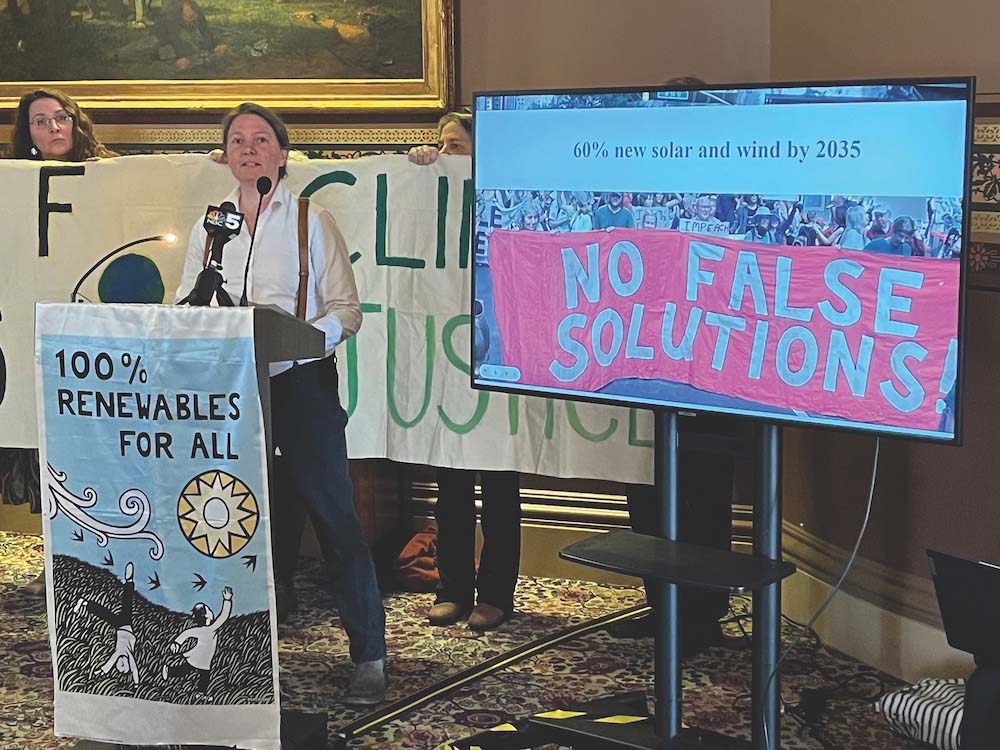 Two state lawmakers are urging Addison County folks not to ease up on efforts to battle cl … (read more)
Hunters during the 16-day deer rifle season that concluded on Sunday brought what was, acc … (read more)