Santa to boost kids' spirits with drive-through visits
It's not going to be the usual hug and all that, but hopefully it will be at least something to get the Santa fix for the year.
— Andrew Rainville
MIDDLEBURY — It's been a Christmas tradition for years.
For a day each December, kids converge upon Middlebury's Maple Landmark Woodcraft — a real-life Santa's workshop where hundreds of wooden toys are made — to spend a few minutes with Saint Nick, talking about how good they've been during the year and presenting their wish-lists.
Maple Landmark has been one of three spots in Middlebury were Santa has made holiday appearances. The others are Danforth Pewter at 52 Seymour St. and the Middlebury Community House at 6 Main St. The Jolly Old Elf has also been known to make stops in Vergennes during the Holiday Stroll and in Bristol during a holiday breakfast, as well as at other places around Addison County.
But Santa and his reindeer are experiencing some tough sledding this year due to the COVID-19 pandemic. Visits with Santa usually include hugs and one-on-one conversations, and that could become a prescription for spreading the virus. Faced with those concerns, organizers had to cancel the Middlebury appearances at Danforth and the Community House.
But Maple Landmark — thanks to its looping driveway and health-related protocols — will proceed with its Santa appearance on Dec. 5, from 10 a.m. to 1 p.m. The visits won't be as intimate as in past years due to social distancing, but Maple Landmark Director of Communications Adam Rainville is confident kids will still get a thrill from seeing their round-bellied, red-clad, white-bearded hero, even if it's from six feet away.
"It's not going to be the usual hug and all that, but hopefully it will be at least something to get the Santa fix for the year," Rainville said.
Rainville is among a group of nine Maple Landmark employees who each year organize the company's Santa event. They had to think long and hard about how they'd pull it off this year during the pandemic. Their desire to make it happen got more acute as area Santa events started to dry up.
"We started to realize, 'We're the only game in town,'" Rainville said.
Customary Santa encounters call for a child to sit on Santa's lap for a conversation. Rainville & Co. have instead decided to make it a "drive-through" experience this year. 
Here's how the free event is going to work:
•  Families sign up online at tinyurl.com/y2dkmrdn. Each family car gets one entry ticket.
•  Each child, before heading over, should have made up wish lists, letters and/or gifts they'd like Santa to read or have.
•  Head over to Maple landmark (1297 Exchange St.) at the designated time. Don't show up early, as organizers want to space cars out to keep the line moving.
•  Each vehicle will be greeted as it pulls in and directed where to go. Follow the directions and signs to proceed.
•  Enjoy the time visiting the various stations set up along the wrap-around driveway: There'll be a family photo opportunity, fun animals and characters, a mailbox for wish lists, letters and gifts, and a goodie bag that includes the annual Santa Scoot car, activity sheets, and more.
Santa will be distanced and won't approach your vehicle. Participants are asked to roll down vehicle windows to communicate with Santa.
Communication with the bearded one can be difficult under normal circumstances (because the beard and event commotion), so Maple Landmark officials wanted to allow Santa to remain mask-free. His elves, however, will be wearing masks and will facilitate.
Rainville expects children will each get a few minutes with Santa.
Those who attend also have the option of shopping in Maple Landmark's showroom and playing on the company's 45-foot-long train. If you stay for shopping or playing on the train, please put on a mask when you leave your vehicle. The showroom is limited to eight visitors at a time.
Maple Landmark is generously underwriting the costs of the event, as well as the goodie bags. This year, the Scoot cars will come fully assembled for the children; during a "normal" year, children get to assemble the cars themselves while waiting in line for Santa.
A LITTLE SECRET
Pssst, parents: Don't tell your kids, but, as we said, these are unusual times, and so this year Santa will be played by Gary Miller, a veteran stand-in for the jolly one. He's been a go-to for Maple Landmark and other sponsors of Santa venues. And looking at his appearance and demeanor, you know why. He might be one of the nicest people you'll ever want to meet, and children love him.
Our local Santa acknowledged that COVID-19 will dramatically reduce his appearances this holiday season. During an average year, he dispenses joy to kids and adults at eight locations. At this point, Maple Landmark's Dec. 5 drive-through is his only scheduled gig — which is bound to be a big draw. As of this writing, Maple Landmark had awarded more than half of the 90 available passes for the three-hour extravaganza.
Santa on his style: "You don't make it childish. You make it personal and caring."
It's a formula that's worked with young and old. Santa customarily makes a Christmas appearance at Middlebury's Helen Porter Rehabilitation & Nursing Home. He recalled a recent experience there that was particularly heartwarming.
"There was a woman slumped in a chair, with her arms hanging beside her; I didn't see her move the whole time I was there," he recounted. "I was getting ready to pack up, but started over to her to at least say 'Hi.' And one of the aids says, 'Santa, she doesn't even know you're here.'"
Undaunted Santa put his arm around her, leaned over, and said, "Santa's here, and he loves you very much, and all he wants is for you to be happy."
The woman then sat up straight, looked at Santa, and said, "Thank you, thank you," and kissed Santa on the cheek.
"Guess whose beard was soaked?" Santa chuckled, in recalling his emotional reaction at having made the elderly woman happy.
"My whole goal in life is to make people smile, make people happy, and I totally care so much," he added. "I don't have to fake that business."
Now he's getting ready to work his magic with the youngsters on Dec. 5.
"It's going to be different, but at least they'll see me, hear my voice, tell me what they want to tell me," Santa said. "You can't even fathom the responses you get." 
More News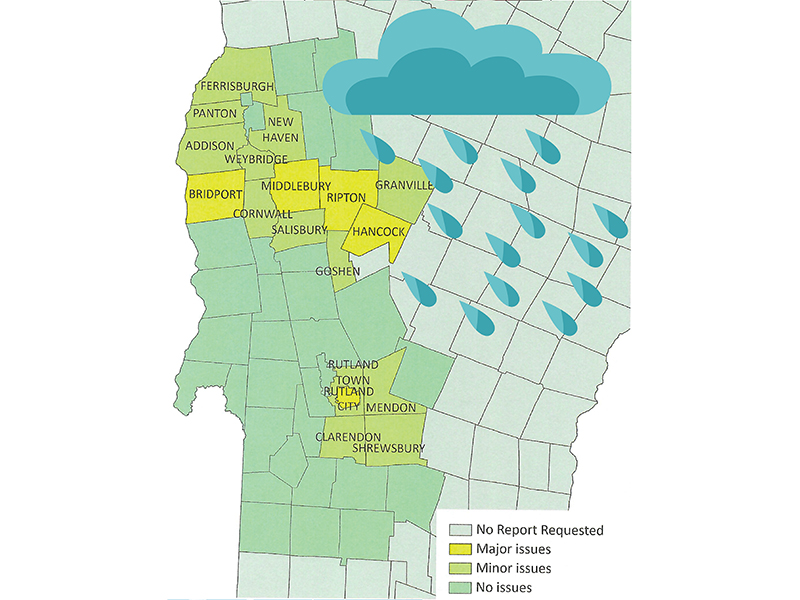 Local towns may get federal money to pay for more than a million dollars in cleanup and re … (read more)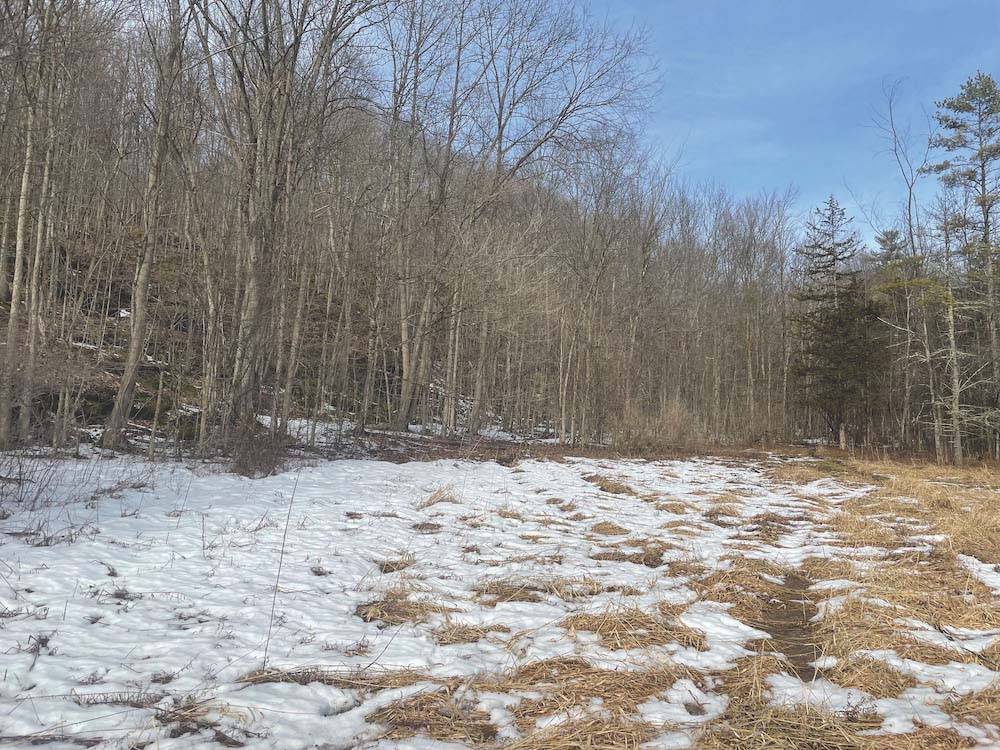 The Vermont Fish and Wildlife Department is putting $566,667 in grant money toward conserv … (read more)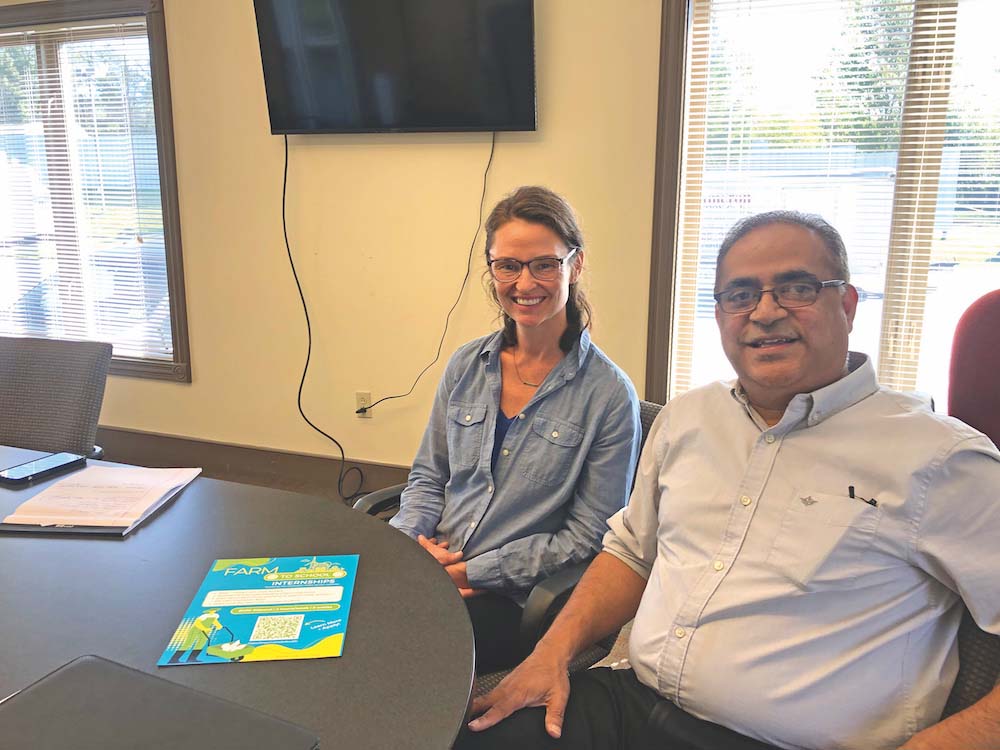 Like most things, the future of agriculture in Vermont lies in the hands of younger genera … (read more)