Molly Gray gears up for term as Vt.'s No. 2
If we're going to work to grow our tax base, or even maintain it … we also have to think about what it is to make it possible for a generation to care for aging parents, raise children in Vermont, and pay the bills."
— Molly Gray
MIDDLEBURY — Molly Gray has already traveled the world as a Red Cross worker, extending humanitarian aid to nations in need.
Now, at age 36, Gray has set firm roots in her native Vermont, which she will serve for at least the next two years as lieutenant governor.
Gray — a lawyer, former Vermont assistant attorney general and educator at the Vermont Law School — is getting some schooling herself these days as she prepares to become the state's second-in-command.
"It's really exciting to be able to come back … and really get into the nuts and bolts of what makes for effective governing," Gray said of her new position, which she secured in a convincing election win over Republican Scott Milne.
She's been getting a crash course in all things a Vermont lieutenant governor does from a bunch of folks who've held that position in the past. Her coaches stretch across party lines and include the man she'll soon replace: Lt. Gov. Dave Zuckerman, a Progressive/Democrat who ran unsuccessfully for governor on Nov. 3.
Republican Brian Dubie and Democrats Howard Dean and Doug Racine will also provide Gray with tutorials on parliamentary procedure for what will be her primary task: presiding over the state Senate.
COVID-19 has put a temporary end to in-person gatherings at the Vermont Statehouse. Lawmakers must currently meet remotely, via Zoom. So in that respect, Gray will be able to impart emergency parliamentary procedures to future successors who will hopefully never have to use them again.
"First and foremost, I want to be a thoughtful and effective lieutenant governor in presiding over the Senate," Gray said. "We will be working via Zoom, and there's no handbook for that."
She's also been networking with Gov. Phil Scott, whom she would have to replace should he be unable to perform his duties during the next biennium.
Gray is anticipating a good political relationship and rapport with the governor, who served as lieutenant governor himself prior to being elected to his current position.
"He gave me a lot of advice in deciding whether to run, and I think we share a lot of the same beliefs about campaigning," Gray said. 
While Scott had endorsed Milne for the post, the governor called Gray after the election to congratulate her on her win and welcome her on board. While they'll likely find themselves on opposing sides on some issues — such as paid family leave, one of Gray's priorities — the lt. gov.-elect expects a cooperative effort in working on the most critical problem the state is facing right now: recovery from the COVID-19 pandemic.
"If we think about it, the last time our nation experienced a pandemic was around 100 years ago," she said. "We're really in uncharted territory."
The pandemic hit at a time when Gray was emphasizing an agenda that revolved — and still does — around keeping young Vermonters in-state and attracting others to return. 
"I ran because of the demographics crisis; we're one of the oldest states in the country," she said.
And while COVID-19 has spawned a litany of economic and health concerns, the virus has also exposed longstanding shortcomings in state policy that are contributing to the exodus of young Vermonters, according to Gray. A big one is the lack of access to broadband. 
"How can you work remotely and access online learning without access to the internet?" she said. "We know from this pandemic that we need people to be able to access this technology in order to function. And also child care. Parents are struggling to remote-work, care for children and deal with a lot of economic vulnerabilities in our infrastructure."
Gray believes her office can provide a spark in addressing these and other challenges in an effort to ensure Vermont emerges from COVID stronger and more resilient than it was when the pandemic hit last March.
GOVERNING PARTNERS
Gray realizes her learning curve will include building strong relationships with the speaker of the House, and Senate president pro tem — once those positions are filled. She vowed to partner with Vermont's Congressional delegation to identify areas where federal support is needed. That shouldn't be tough, as Gray is a former congressional aid to U.S. Rep. Peter Welch, D-Vt.
Indeed, Gray is taking her role very seriously. She recently resigned as assistant attorney general, but will continue teaching night classes in human rights law at Vermont Law School.
"I think this is a position, particularly during this pandemic, that requires undivided attention," she said.
Teaching, according to Gray, provides an opportunity to encourage the next generation of lawyers and leaders, who will have no shortage of issues to tackle.
"The truth is, we have so much work to do in Vermont on economic justice, social justice and racial justice," Gray said. "I encourage students to get involved locally. You can always think globally, but don't close your eyes to the possibility of doing really meaningful work right here in Vermont."
She hears the calls for "defunding the police," and believes that term deserves more of an explanation.
"The moment we're in is one where we need to look at budget and values, and are they aligned?" Gray said. "I think it's a fair question of allocation of funding. Are we spending more money for incarceration and law enforcement than we are on mental health and support services? Is this an opportunity for us to take a step back and look at where there's a lack of investment in prevention, and will we see that in mental health, support services or treatment for substance use disorder?"
Gray realizes money will be in short supply this session.
"As I've said throughout the campaign … we have to align our budget with our greatest needs," she said. "That might mean we can't do everything. But our needs are becoming pretty clear."
And she believes that paid family and medical leave should be considered needs, rather than employment perks. She noted 20% of the population will soon be older than 65, and the death rate is exceeding the birth rate in multiple Vermont counties.
"If we're going to work to grow our tax base, or even maintain it … we also have to think about what it is to make it possible for a generation to care for aging parents, raise children in Vermont, and pay the bills," she said. "We don't want people to have to choose between paying the bills and caring for a loved one in 2020. That's why I think paid family and medical leave is not only the right thing to do for a state that cares about raising and supporting families, it's also something we have to do to be fiscally sound for the future. And the same goes for child care."
MORE HOUSING
Another priority: Create more affordable/workforce housing within reach of young families.
"It's not just an issue in Burlington and Chittenden County and the more populated areas," she said. "It's also an issue in Addison, Bennington, Windham and Orange counties. You can't go to a county in the state where housing issues don't come up. They came up again and again during the campaign."
Gray will call for a statewide housing needs assessment to better diagnose the problem and determine how communities can help promote and create more low-cost housing. 
She acknowledged the recent trend of out-of-staters buying up homes in Vermont as a good sign, but she wants more Vermonters to experience homeownership.
"It's about equity and access as well to Vermonters who are here," she said. "It's our responsibility to ensure people can live where they work."
Gray is proud of her new responsibilities, and of the fact she's in exclusive company.
"I'm going to be the fourth woman lieutenant governor of Vermont, but I won't be the last," she said, borrowing from a recent quote from U.S. Vice President-elect Kamala Harris. "I'm going to do what I've done during this campaign, and that's send a message that government is accessible and that participation is possible and that it represents all of us."
Her words to aspiring women politicians: "If you can't see it, you can't be it… Women graduating from college today have never seen a woman in the Vermont governor's or lieutenant governor's office. I think this is part of the future we want to see in Vermont — and that's more women in statewide office. I'm excited to do my part to be part of that."
Does she aspire to become the second woman to serve as the state's governor? Too early to tell. But she wants to serve Vermonters for a long time.
"I feel really strongly, as someone who was born and raised here and who has had the opportunity to learn from our schools and our communities, that if I get to serve Vermont in some capacity for the rest of my life, that would be a life well-lived," she said. "Right now, I'm focused on the tasks at hand and helping us recover stronger from this pandemic, and being a lieutenant governor who leads with inclusivity, humility, and also helps unify our state."
Reporter John Flowers is at [email protected]. 
More News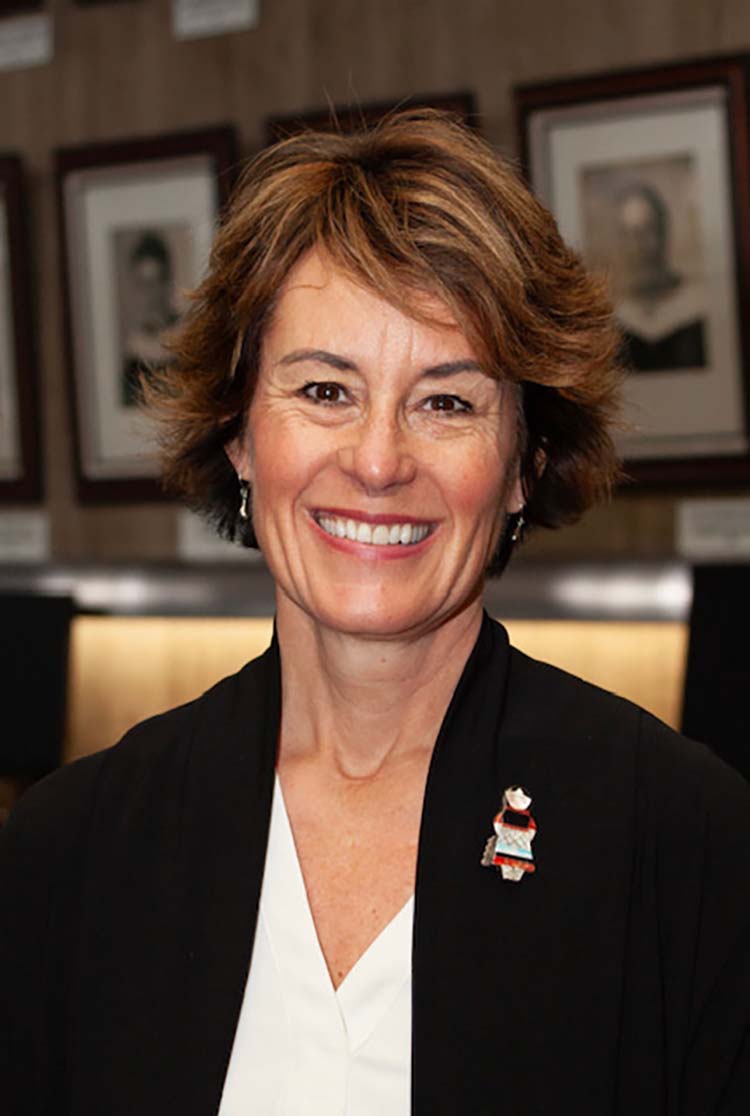 The Addison Central School District on Monday hired Wendy Baker to be its new superintende … (read more)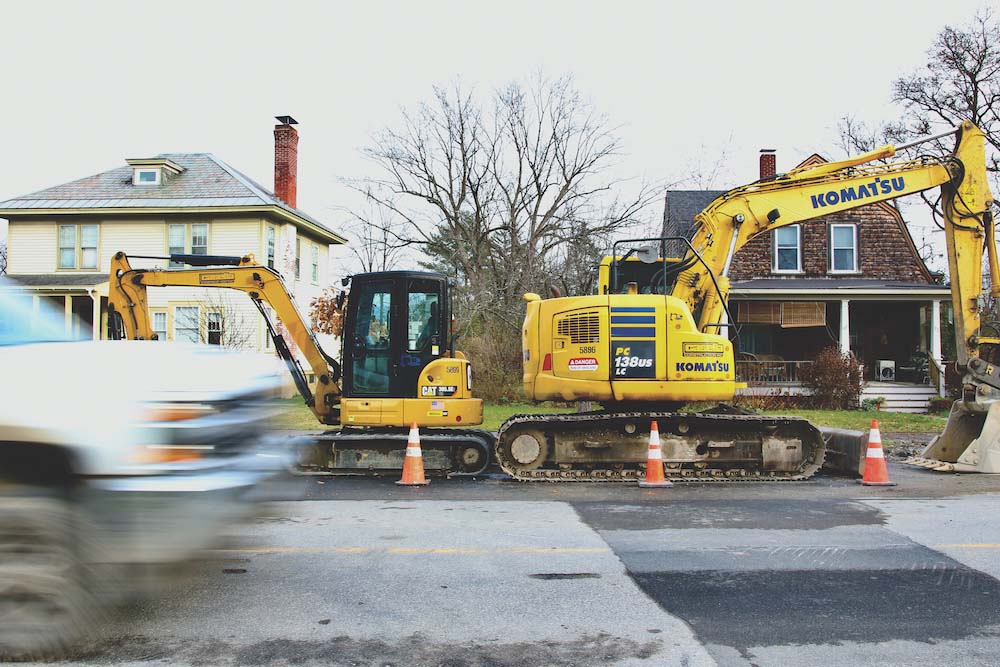 Middlebury voters next year will be asked to support three separate bond votes totaling $2 … (read more)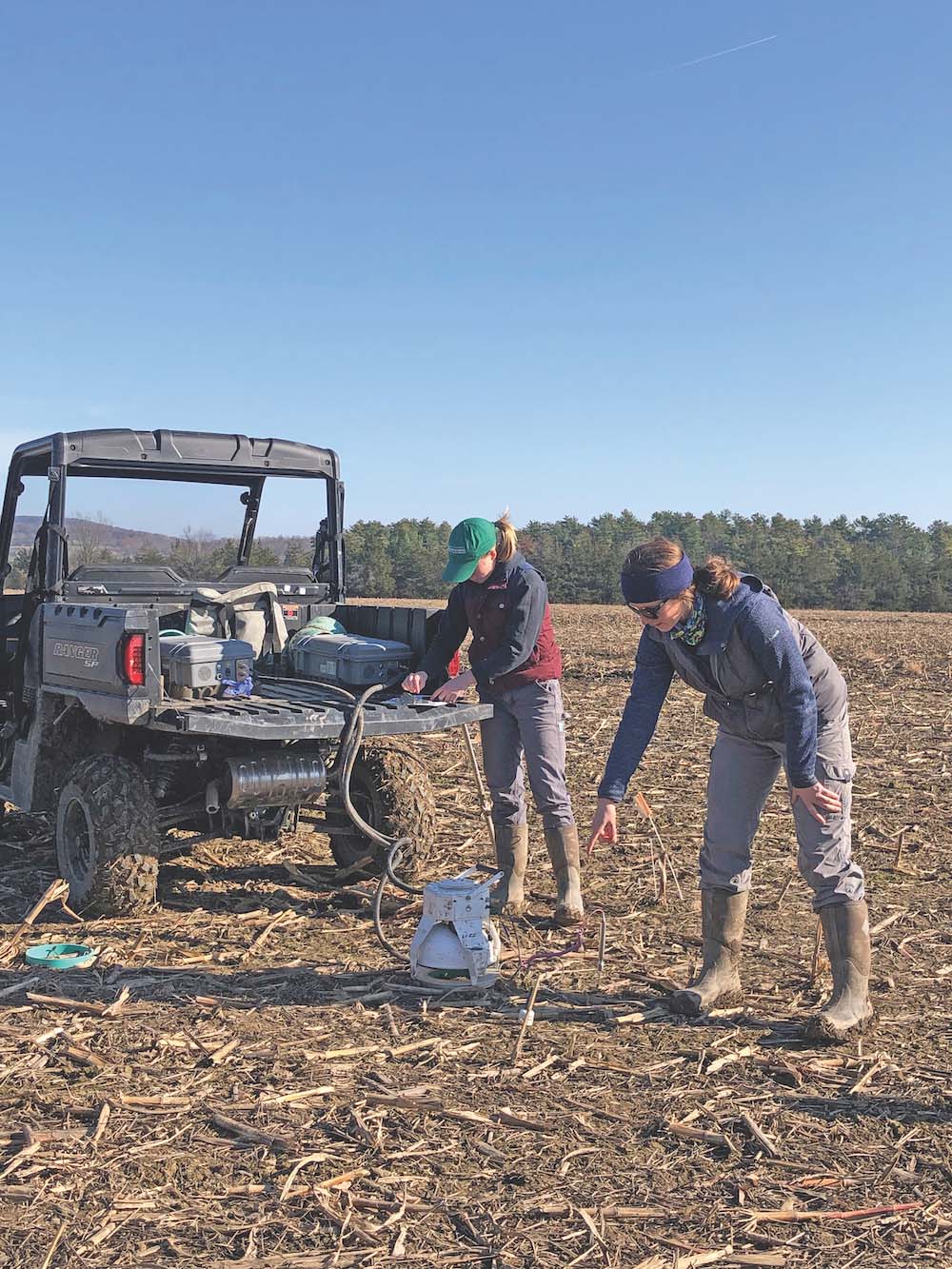 From planting cover crops to transitioning toward no-till or reduced-till approaches, farm … (read more)