Daniel Hofman, city part ways
It was never anything related to his performance. That's why it took so many days to make a final decision … He just wanted to move on for personal reasons, and it's not hard to guess what those are.
— Mayor Lynn Donnelly
VERGENNES — The Vergennes City Council and Vergennes City Manager Daniel Hofman have made final the Separation Agreement that Mayor Lynn Donnelly first announced at the end of a 90-minute closed-door council meeting on Wednesday, Oct. 21.
Details became public on Monday, when the Separation Agreement was posted at vergennes.org, the city's website. It was signed by Donnelly and Hofman on Oct. 22.
The key provisions are that Hofman will stay on the job until Friday, Nov. 13, and after that he will receive as his severance full pay and benefits until Jan. 15, as well as be paid about $2,000 for 55.3 hours of unused vacation time. His contracted annual salary was initially set at $75,000.
Those provisions appear to be in line with Hofman's December 2019 contract, while the city's personnel policy allows payment of unused vacation time to "full-time employees who voluntarily resign."
Hofman's contract explains that if he is resigning voluntarily he must give 90 days notice, unless he and the city agree on a different arrangement. It further states that the city may relieve him of his duties during that 90 days, but it still must pay him for the full 90 days.
But a clause in the Oct. 22 Separation Agreement says that Hofman "acknowledges the consideration for this Agreement is over and beyond what he is entitled to under the Employer's Personnel Manual, the Dec. 6, 2019, Employment Agreement, and any other law and regulation."
Donnelly said she could not explain why this provision was included in the Separation Agreement.
"He's getting exactly what was in his employment contract with the city," she said.
Hofman said he could not comment on all aspects of the agreement and emailed his contract, which is public record, to the Independent.
PRINCIPALS SPEAK
The Separation Agreement also states Hofman and the city agreed "that there exists a mutual opportunity for Employee to pursue employment opportunities elsewhere, to both Employer's and Employee's benefit."
Hofman told the Independent he felt he had to be careful about anything he said. He was asked if he initiated talks with the council. 
"I can't say," Hofman said.
Hofman was asked if he was happy with the agreement. 
"We're both satisfied, the city and myself," Hofman said. 
He was asked about "employment opportunities" and if he had anything lined up. 
"I'm looking forward to my future," he said. "As far as anything else I really can't comment."
Would he like to comment on his tenure?
"You'll see the agreement. I can't really comment a lot about anything," Hofman said.
Donnelly opted to be more forthcoming about a separation process that included three closed-door meetings of the city council and two private sit-downs among Hofman, Donnelly and Councilor Jill Murray-Killon. 
Donnelly said Hofman did good work, but wanted to leave. 
"It was never anything related to his performance. That's why it took so many days to make a final decision," she said. "He just wanted to move on for personal reasons, and it's not hard to guess what those are."
Asked to take out the guesswork, Donnelly answered, "All the criticism he was getting for posting some of the things that he posted. I think he was just uncomfortable here."
Donnelly referred to a dispute over how the city should proceed over a sidewalk project that spilled out onto the city website, on which Hofman was critical of members of the city's planning commission and recreation committee. 
In turn, leaders of those boards wrote letters to the city council critical of Hofman. Some residents have also expressed unhappiness with Hofman during meetings and in emails, but he has also gotten high marks for his financial acumen, handling of the COVID-19 pandemic, and planning for a sewer-system upgrade. 
Donnelly said she had "nothing bad" to say about Hofman.
"He did a fabulous job as city manager. He's got all of the tools. He's brilliant. He can multi-task. It's very sad that he's leaving," Donnelly said, adding, "He's such a good man. He didn't want controversy to stay in Vergennes, and that's the opportunity he gave us, and after three meetings we decided to agree he could separate from us." 
PROVISIONS
Other provisions in the Separation Agreement include: 
•  "Employer is not undertaking any effort to investigate, discipline, or discharge Employee, and Employee is voluntarily resigning his position."
•  Hofman will "continue to assist the City as it prepares to hire an Interim Manager."
•  Hofman will "continue to maintain courteous, respectful and professional attitude in dealings with City officials, employees and members of the public."
•  If a potential employer contacts the city regarding Hofman, its officials will provide factual data about Hofman's tenure and "produce a copy of the Recommendation Letter attached hereto as Exhibit A." The Independent was not provided that letter. 
Donnelly said that letter was a basic document, and that city officials were free to make more detailed recommendations. 
•  "Employee will not knowingly make any statements to any third parties which might reasonable be construed to disparage Employer or harm its reputation. Employer will instruct members of the City Council not to make any statements to any third parties which might reasonable be construed to disparage Employee or harm Employee's reputation."
Donnelly said this clause was "boilerplate language" written by the sides' lawyers.  
Hofman's departure puts the city back at square one after longtime city manager Mel Hawley retired in 2018 following giving notice in 2017. Two searches came up empty in 2018 before then-councilor Matt Chabot was hired late that year. Chabot stayed on until late 2019, until Hofman came aboard. Hawley, who last week won a seat on the city council, also pinch-hit as city manager during a break. 
Donnelly, a council member throughout, said it feels like a rerun.
"We keep starting over, starting over. That's the hard part for me. We've had three managers since Melvin left," Donnelly said. "It's tough. You think you've got your ground under you, and something like this happens, and we're back where we were three years ago." 
More News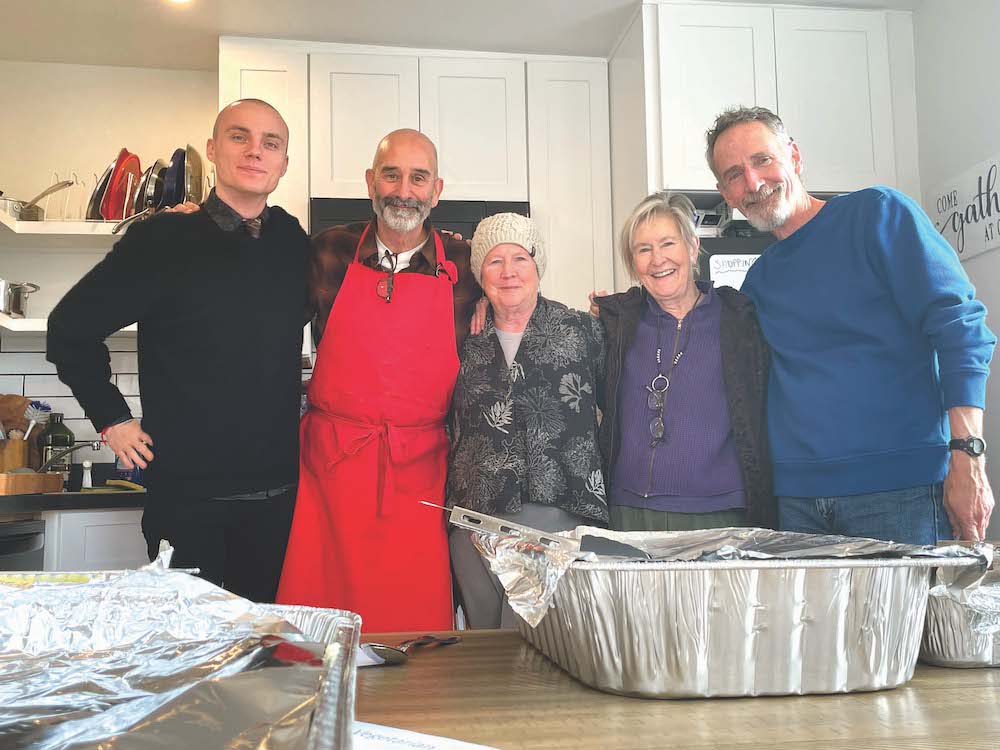 This past Thanksgiving, Nov. 23, saw almost 60 people converge upon the 1,400-square-foot … (read more)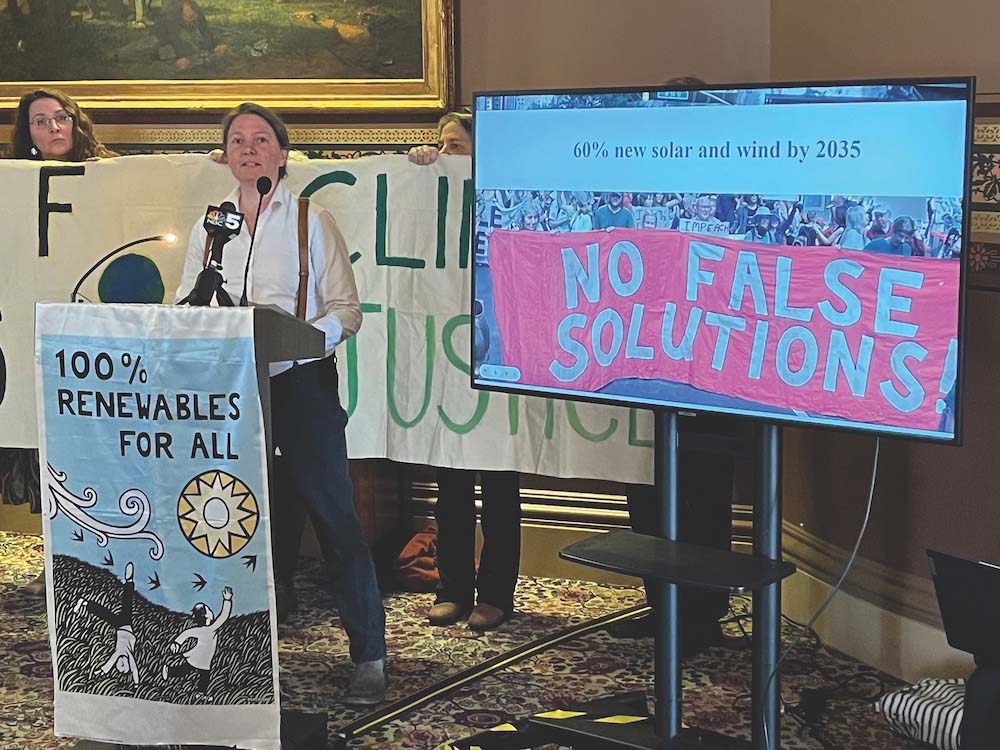 Two state lawmakers are urging Addison County folks not to ease up on efforts to battle cl … (read more)
Hunters during the 16-day deer rifle season that concluded on Sunday brought what was, acc … (read more)