Feds bust major heroin ring in the county
BURLINGTON — The mastermind behind a major heroin trafficking conspiracy in Addison County, according to federal authorities, is being held without bail pending a hearing in U.S. District Court in Burlington on Friday.
Kevin D. Williams, 32, of Patterson, N.J., is charged with knowingly and intentionally conspiring with others to distribute and possess with intent to distribute controlled substances between Nov. 1, 2019, and Oct. 11 in Vermont, federal court records show.
Williams, also known as "Taco," appeared briefly in federal court Tuesday afternoon by phone from the Northwest State Correctional Facility in St. Albans for his initial hearing. 
U.S. Magistrate Judge John M. Conroy ordered Williams held until a full hearing can be held Friday on the request by the prosecution to detain him pending the outcome of the case.
"The defendant oversaw the distribution of large quantities of heroin in the Addison County area of Vermont, and he personally traveled to Vermont to collect proceeds from the distribution and (to) supervise the activities," prosecutor Matthew Lasher wrote in his detention motion.
Lasher said the amount of heroin — along with some potential cocaine base — could trigger a mandatory minimum sentencing provision if Williams is eventually indicted.
The prosecution maintains Williams could obstruct or attempt to obstruct justice by attempting to threaten, injure or intimidate witnesses. Williams also is a serious risk to flee, the prosecution said in its detention motion.
The investigation began when a source of information told investigators in January that three residents of a home at 2482 Munger Street in New Haven were allowing three men from New Jersey to reside there while selling drugs, the Bureau of Alcohol, Tobacco, Firearms and Explosives (ATF) reported.
The source estimated their ages between 25 and 35 and there was only one at the house at any time, ATF Special Agent Brian R. Wood said in court papers. When one of them stayed at the house, he was provided an upstairs bedroom and the visitors rarely left the house, the ATF said.
"The New Jersey males had the ability to watch all transactions through an internal and external camera system that is displayed on monitors in their room," Wood said. 
The three residents of the home, Sue Hutting, Jack Hutchins and Sara Baldwin would receive the cash on the first floor, go upstairs to one of the New Jersey men to retrieve the drugs and then return downstairs to complete the transaction, Wood reported.
Hutting and Hutchins would make trips to the Albany, N.Y., area to pick up drugs and turn over the proceeds from the previous drug sales, Wood wrote. The source of information went on one of the trips to meet an unidentified woman in a New Jersey-registered van.
The unknown woman unlocked the lockbox, counted $60,000, replaced the cash with drugs and placed the lockbox back in the Vermont vehicle to be brought back to the Munger Street residence, the ATF said.
The first source reported that Williams carried a black pistol in his waistband when he was at the New Haven home. He also had learned he kept a second pistol on top of a safe in the bedroom closet and had a shotgun staged by the bedroom door, the agent said.
A second source of information said Hutchins and Baldwin reported they were going to a rehab facility and moving the drug operation out of the Munger Street location in the hopes of getting their two children back from the Department for Children and Families, Wood wrote in his 23-page affidavit.
The source reported the new drug house was on Samson Road in Cornwall.
New York State Police stopped Hutting and Brittany Grover in a Vermont-registered car in Wilton, N.Y., about 6:54 p.m. on Feb. 13, court records show. Troopers seized a black safe from the 2015 Toyota Camry and during a subsequent court-approved search found about 1,500 bags of heroin and about 104 grams of fentanyl in the safe, the ATF reported.
Hutting and Grover were charged with multiple counts, including felony possession of a controlled substance in Saratoga County, N.Y., records show.
The investigation also reflected that Abigail Quesnel drove to New Jersey to received heroin from Williams in February for distribution in Vermont, Woods said. It was one of an estimated 65 trips she made for drugs, the ATF said.
The ATF said subsequent investigation determined that a phone assigned to Quesnel — and presumably she herself — traveled from Vermont to the area of Paterson, N.J., and back to Vermont just about weekly, Wood said. The trips were short in duration and consistent with obtaining heroin for redistribution in Vermont, court records noted.
Quesnel was riding in a northbound car operated by Robert Hillman when New York State Police stopped it in Queensbury, N.Y., on Sept. 24, the ATF said. 
Investigation uncovered about 1,700 bags of suspected heroin, 100 grams of suspected cocaine HCL with packaging, and 100 grams of suspected cocaine base with packaging in the car coming from New Jersey, police said. New York State Police arrested both Hillman and Quesnel, the ATF said.
Williams used multiple cellular devices during the course of the investigation, federal officials said. One of the phones was tracked on Sunday to Addison County, where the ATF stopped a car near Samson Road and Lemon Fair Road in Cornwall.
One of the three cell phones recovered in the car had a destination on GPS for 38 Samson Road Extension — the home of Abigail and John Quesnel, court records show.
Williams was a passenger in the car driven by Kanhi Roberson, officials said. She told the Drug Enforcement Administration that she drove Williams to Vermont at his request and they had stopped at Munger Street prior to the stop by law enforcement, Wood said.
Williams has no known ties to Vermont or employment, court records show.
His "extensive history of arrests and convictions" in New Jersey includes aggravated assault, unlawful possession of a handgun and at least one controlled substance offense, court records show. At least one of those offenses happened while he was under court supervision with charges pending.
More News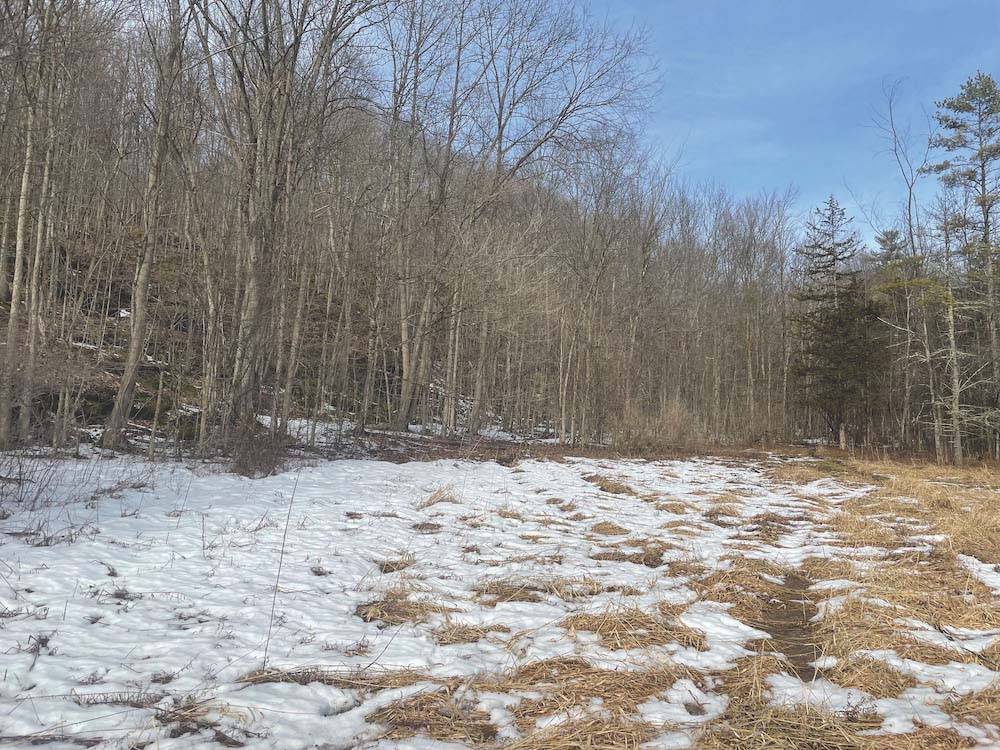 The Vermont Fish and Wildlife Department is putting $566,667 in grant money toward conserv … (read more)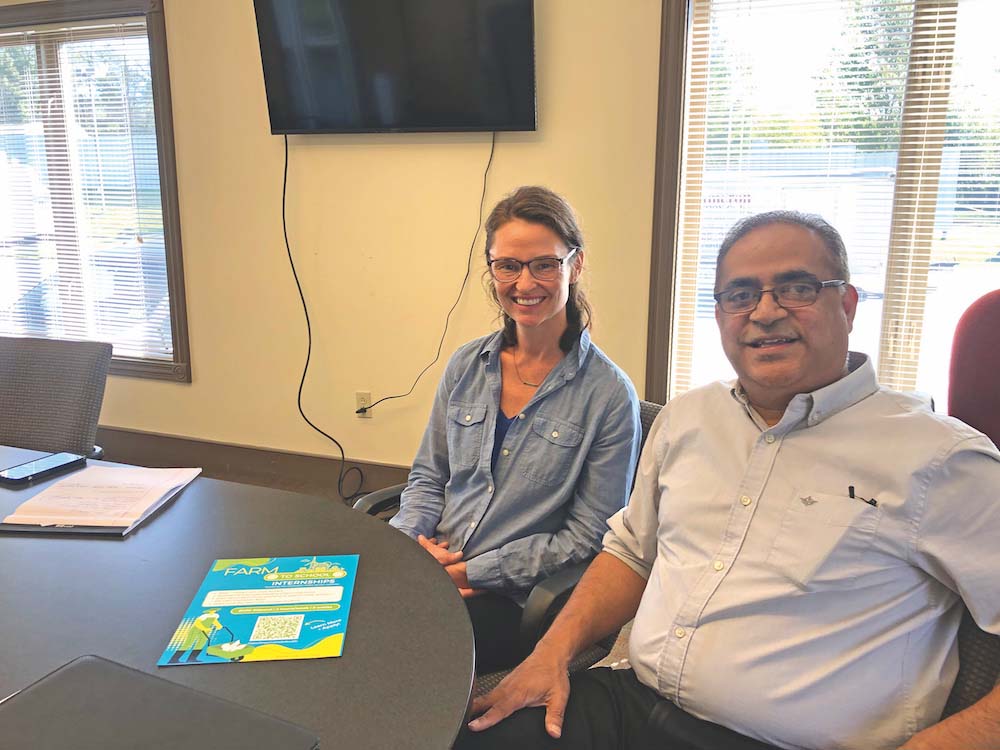 Like most things, the future of agriculture in Vermont lies in the hands of younger genera … (read more)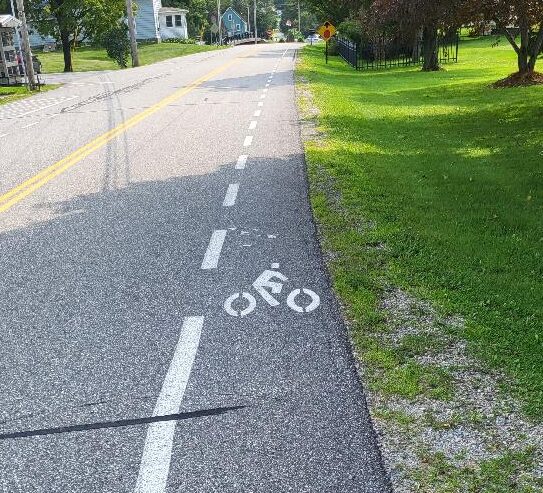 Local planners and a hired consultant this week unfurled Middlebury's first-ever "Bicycle … (read more)