Tigers top Mt. Abe and tie VUHS
ADDISON COUNTY — In high school soccer action in the past week all local teams picked up at least on victory, while in local rivalry games Middlebury defeated Mount Abraham, and Vergennes rallied late to tie the Tigers.
TIGERS TOP EAGLES
On Sept. 30 the Tiger boys debuted with a 7-1 win at Mount Abe. Alex Bleich and Owen Connelly led MUHS with two goals and an assist each, while Edward Fallis, Wesley Hirdler and Andrew Lee each found the net, and Benjamin Seaton set up a pair of goals. 
Eli Burgess converted a second-half penalty kick for Mount Abe after a foul drawn by Judah Jackson. Goalies Will Vichi and Creed Stilwellcombined for three stops in the Eagles' opener.
MUHS VS. VUHS
On Saturday host VUHS and the Tigers battled to a 1-1 stalemate. Connelly's goal, from Seaton, gave MUHS the early lead, but Ethan Gebo, fromTucker Stearns, equalized in the 77th minute. Gabe Kadric made five saves for VUHS (2-0-1), and Owen Lawton stopped three shots for the 1-0-1 Tigers.
TIGERS
On Tuesday the Tigers scored all their goals in the first half in topping host Missisquoi, 4-0. Henry Carpenter led the way with two goals and an assist, Elliot Schneider chipped in a goal and an assist, Bleich scored, and Seaton and Oliver Anderson chipped in assists. Lawton made four saves as the Tigers moved to 2-0-1, and two T-Bird goalies combined for six stops. 
COMMODORES
On Sept. 30 the Commodores picked up a 4-0 victory at Spaulding. Jonah Mahé, Avery Husk, Jonathan Willis and Jarret Muzzy scored, and in goal Kadric stopped two shots. Tide goalie Kent Barcomb made eight saves.
On Tuesday host Milton dealt VUHS (2-1-1) its first loss, 4-0. The 3-0 Yellowjackets scored twice in the first four minutes and got two goals from Kyle Brown. Kadric made eight saves for VUHS.
EAGLES
The Eagles on Saturday broke into the win column by edging host Missisquoi, 2-1. In the 37th minute Mount Abe's Joe Graziadei scored with a header on a loose ball after a corner, and Neil Guy made it 2-0 on another corner in the 58th minute, assisted by Burgess. MVU scored late, but the Eagles held on behind four saves by Vichi. T-Bird goalie Ethan Bushes-Hansen made two saves.
The Eagles also hosted Spaulding on Tuesday; see story.
OTTERS
The Otters blanked visiting Fair Haven, 2-0, in their opener on Sept. 30. Cole Letourneau scored early in the game, and a late Fraser Pierpontgoal on a direct kick sealed the win. Ben Adams posted the shutout in goal.
On Saturday the Otters edged host West Rutland, 2-1. Letourneau pounced on a loose ball late in the first half to give OV the lead, and Kieran Williams connected from long range to make it 2-0 early in the second half. Adams played well in goal to help hold off a late West Rutland surge.
On Tuesday visiting Proctor defeated the Otters, 3-0, as Conner McKearin picked up the hat trick, including a goal in the second minute. OV dropped to 2-1 with its first setback. 
More News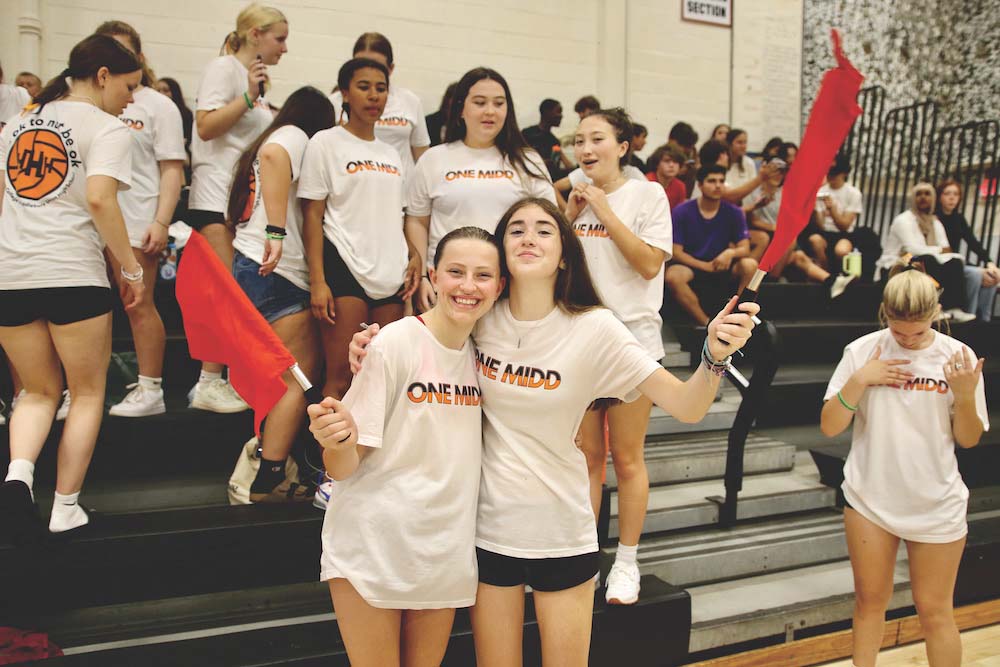 Considering the Middlebury Union High School volleyball team's decidedly successful record … (read more)
In a hard-fought girls' soccer match on this past Saturday, Middlebury outlasted Vergennes … (read more)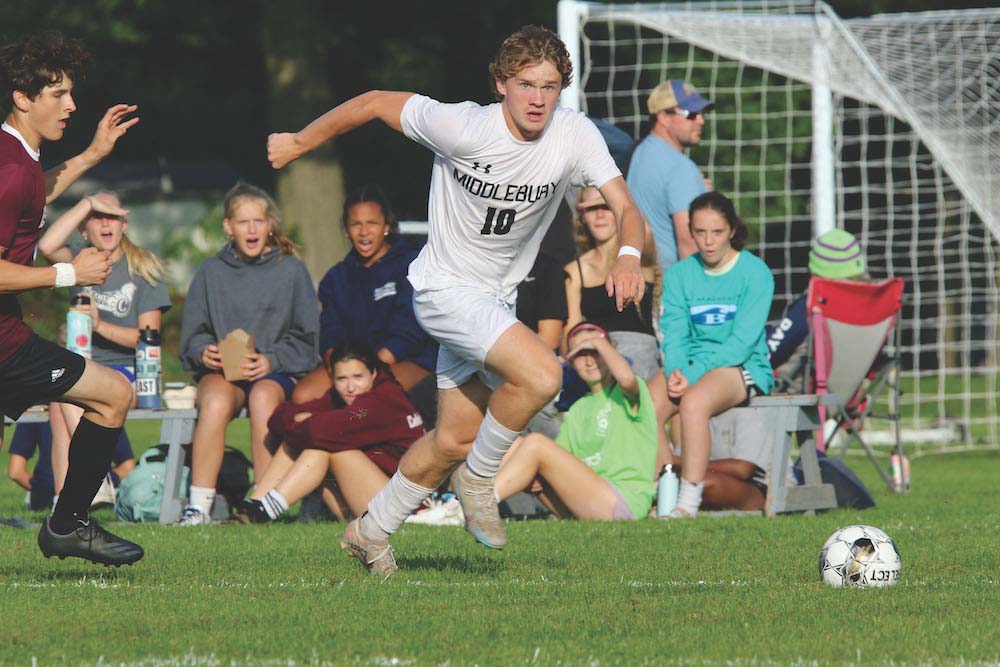 The Middlebury Union High School boys' soccer team survived a scoreless first half in whic … (read more)