ANWSD board adopts policy on student-teacher contacts
VERGENNES — After debate spanning three meetings and then a close vote, the Addison Northwest School District Board on Sept. 21 adopted, 6-5, a policy labeled, "Electronic Communications Between Employees and Students."
The policy includes prohibitions on contacts via email or any form of social media that contain "Communications of a sexual nature"; promote the use of drugs, alcohol, tobacco or pornography; encourage illegal activity; use inappropriate language; pry into students' private or romantic lives; or try to establish a personal or unprofessional relationship.  
Those who voted against the policy — mandated by a 2018 law passed by the Vermont Legislature and written by the Vermont School Boards Association with input from lawyers and teachers — cited one provision: a ban on "Communications between an employee and a student between the hours of 10 p.m. and 6 a.m."
The policy has been adopted by Champlain Valley Union High School's district, is on track to be discussed by Addison Central School District and the Mount Abraham board. Its full text may be found at tinyurl.com/y5hz6h45.
Some on the ANWSD board were concerned that school-related messages during the off-limits hours could result in unfair punishment for students and staff, or that students would miss out on chances to get help if they had to work late or travel to away sporting events in the winter. 
"Teachers, community members and students are saying this is harmful," said Ferrisburgh's Chris Kayhart. "We're trying to close liability."
Martha DeGraaf of Vergennes said she could see students growing frustrated. 
"You sit down to do a math problem, and you have a question, and kids are immediate," DeGraaf said. "They just send off an email asking questions. Then they don't get a response, and the teacher can't respond. And then there's frustration, and it's 11:30 at night, and then there's no good night's sleep."
Ferrisburgh's George Gardner said existing laws were sufficient, and he urged voting against the policy, and then lobbying lawmakers and the VSBA to amend it. 
"Now is the time you have to stand up," Gardner said. 
Others said they understood the concerns and agreed in the overwhelming majority of circumstances there would be no reason not to allow the late-hour contact. 
Superintendent Sheila Soule said those hours can be problematic, however. She said before coming to ANWSD she had seen circumstances in which such a policy would have been useful.
"I think it's very helpful," Soule said. "A policy like this could have made a difference … It sets boundaries that are appropriate."
The problem, she said, is that predatory grooming of a minor by an adult can appear innocent on the surface, and can also happen during unguarded moments, such as evening hours. She said those who wrote the law had those issues in mind. 
"It's breaking down the boundaries that should exist between and adult and a child, where the child comes to depend on an adult in ways that allow them to take advantage of the student in all kinds of ways. It's not always sexual out of the gate. It's a pattern of behavior that changes the relationship between the student and the adult. Which is why this law is all about establishing those boundaries," Soule said.
"I'm a fan of saying smart people already got in a room and figured this out and hashed this out."  
Board members said their legal advice pointed out that if the board amended language in a mandatory policy and then a minor came to harm, the district could face significant liability without cover from its insurance company — which would cite the board's failure to adopt the policy. 
"We can't just ignore it. It has to pass," said Mark Koenig of Vergennes. "Insurance companies will do anything they can to not pay out a policy."
Waltham's Tom Borchert countered the argument that a simple one-way email would land a student or teacher in trouble, something Soule echoed. He focused the use of the words  "communications between" staff and students.
"It's not to say one-way communication can't happen … What shouldn't happen is the exchanges of information," Borchert said. "If there are single, fairly straightforward, innocent moments, then there's not going to be a problem."
Ferrisburgh's Bill Clark proposed an addition that would allow up to three emails to be exchanged that met other policy criteria, but that was defeated before the final vote. 
Chairperson John Stroup of Vergennes, Addison's Laurie Childers, Vergennes' Keith Morrill, Ferrisburgh's Kristina MacKulin, Borchert and Koenig voted for the policy. Gardner, Kayhart, DeGraaf, Clark and Addison's Amy Kittredge voted against, with Panton's Bradley Dewey abstaining.
MacKulin said the policy's boundary-setting was appropriate. 
"I look at this as a policy that is protecting staff and students," she said. 
More News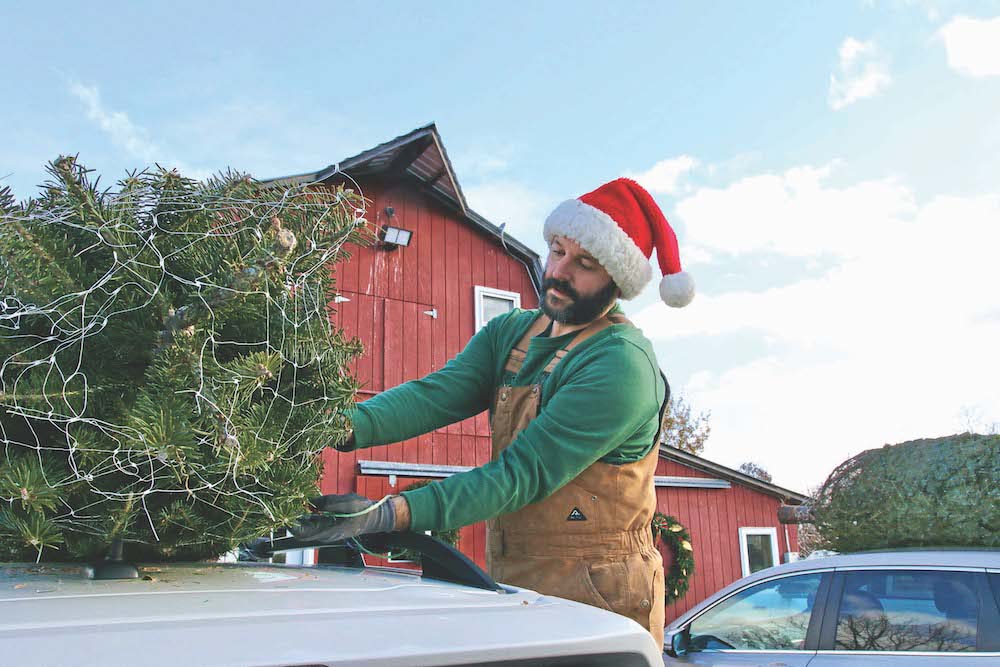 With the holiday season underway, county Christmas tree farms have begun welcoming visitor … (read more)
As the Middlebury Snowbowl prepares for opening day this Saturday, Dec. 9, loyal skiers an … (read more)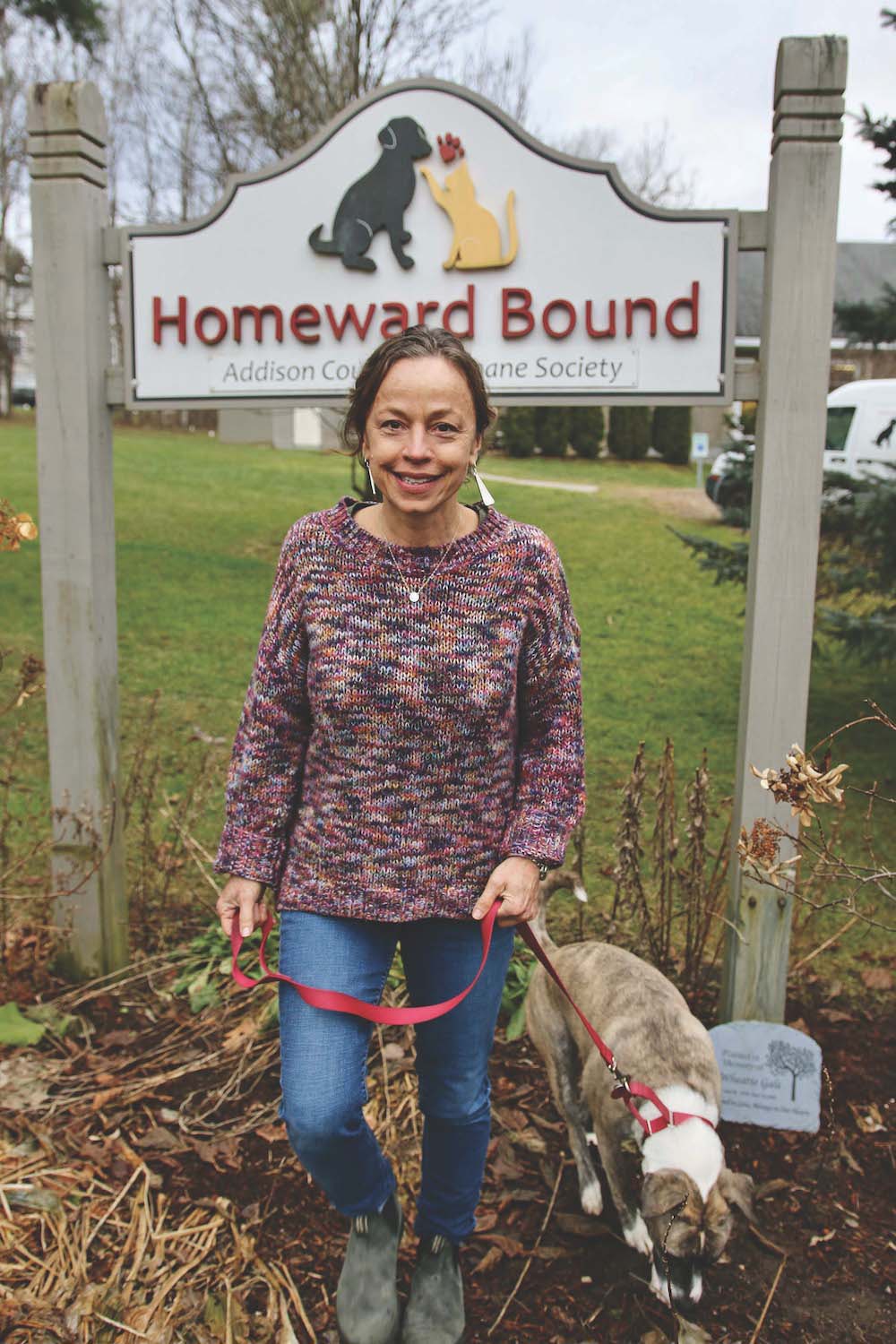 Homeward Bound Executive Director Jessica Danyow has truly been a dog's best friend during … (read more)